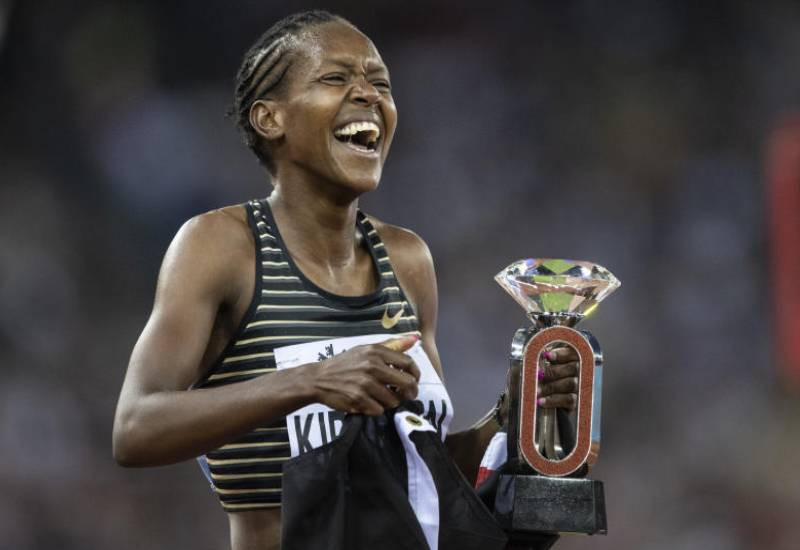 Faith Kipyegon – World and Olympic champion
Quite an enviable well-decorated sports woman, Faith Kipyegon has her stars lining up as she warms up for 2023. Her signature smile and collected humble demeanor - such as she displayed as she set the 1500m new Olympic record in August last year - are a testimony that the best is yet to come. A two-time World and Olympic champion Faith too enjoyed an undefeated season at 1500m by winning a third Diamond League Trophy in Zurich last September.
Branded the Superwoman, there seems to be no limit for Faith – the record breaker - as the new season starts. A holder of the Order of the Grand Warrior award accorded to her for her exemplary performance in athletics, this graceful star will no doubt remain a role model, a mentor and queen of the track this year.
Azziad Nasenya – Influencer, entrepreneur
Two months ago, Kenyan TikTok sensation Azziad Wafula Nasenya graduated with a Diploma in Broadcast Journalism from the Kenya Institute of Mass Communication (KIMC). However, her entrepreneur exploits exceed her academic credentials.
Just before her graduation, she had flown to South Africa for one of her many corporate paid for influencer tours that followed by her year-ender trip to Nigeria where she hosted the Africa's Year on Tik Tok 2022 alongside her counterparts from Nigeria and South Africa.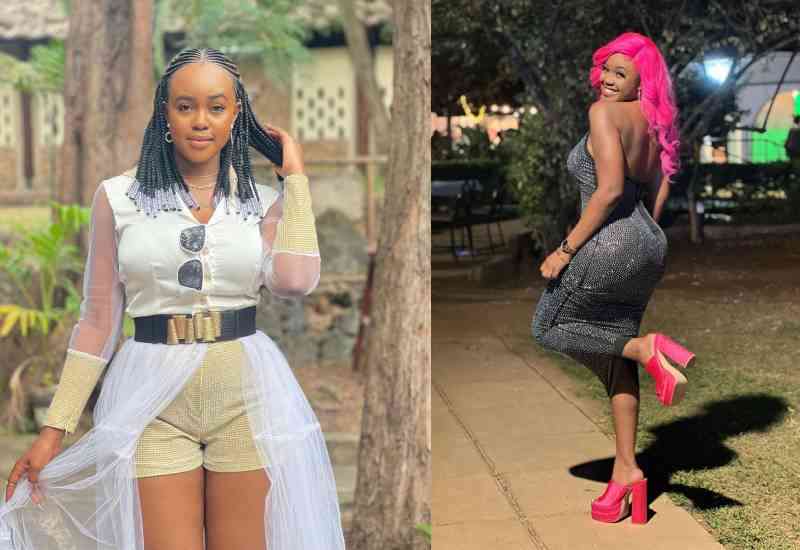 At 22, Azziad stands out as one of the celebrated influencers in this new digital age as she commands mega following via social media platforms. She is no longer that dancer doing a dance challenge on Femi One and Mejja's Utawezana. This young beauty has a business plan and it's safe to safe she is one woman we can't afford to ignore in 2023.
Bridget Blue – R&B singer, songwriter
Late last year, fast-rising musician Bridget Blue released her debut album titled Colours, a 8-track project that introduced the mellow voiced beauty to music fans as the next big thing.
The 22-year-old is immensely talented and versatile. Her voice is unique and her personality is outstanding that making her a creative package to adore. Even though she has been in the music scene for almost four years, Bridget's biggest breakthrough awaits her this year. Her new songs among them Goodbye, Hold my Hand, Hills and Valleys and Found You have been received well across Africa that winning her local and continental music awards nominations. She graced the prestigious Miss World Kenya ceremony as 2022 closed making a signal that she is the star to watch this year.
Mimi Mavuti – Corporate Affairs
A published writer, Mimi Mavuti has been in the communication sector for over 10 years. Having been recognized as a finalist for the Oil Industry in the 2014 Rising Star Awards and having participated as a judge for the same awards in 2015, her career in advertising, PR and corporate affairs has been on a constant rise since she completed her undergraduate studies in communication.
Mimi is a Global Executive MBA holder from the United States International University-Africa (USIU-A) and a Masters of Science, Corporate Communication and Public Policy at the Robert Gordon University – UK. Since joining BAT in 2017 in her leadership role, responsible for corporate communication for the East and Central area she has raised through the ladder to her new lucrative Head, Corporate Affairs BAT Kenya and East African Markets post. There is no doubt that Mimi is one of the most experienced and skilled women in this sector and one of the faces to watch this year.
Chantou Kwamboka – Model, Miss World Kenya 2022/2023
Chantou Kwamboka is the latest beauty queen in the country. Besides the Miss World Kenya crown, she has Sh250,000 cash prize and Sh500,000 worth grooming services to show for it.
Following her crowing last month during a glitz ceremony attended by the Cabinet Secretary for Youth Affairs, Sports and Arts Ababu Namwamba, Chantou was put into public spotlight. She is donning the most coveted crown and she is gearing up to representing Kenya in the Miss World finals.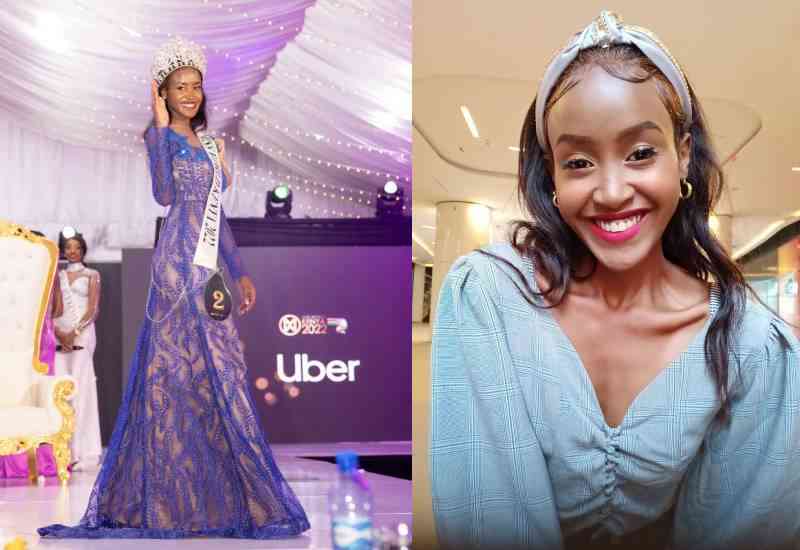 Unlike other beauty queens who held the same position in the past, Chantou is expected to enjoy government support as the Miss World Kenya office getting government recognition and support through the Ministry of Youth Affairs, Sports and Art. Her dazzle and glow will be on our faces and her presence will be one to behold as she graces events all year.
Karen Nyamu – Politician, lawyer
Karen Nyamu has been making headlines for various reasons since she declared her interests of joining politics a decade ago. She is a juicy source mostly for entertainment blogs, which enjoy sniffing on her online posts that sometimes turn hilarious and dramatic.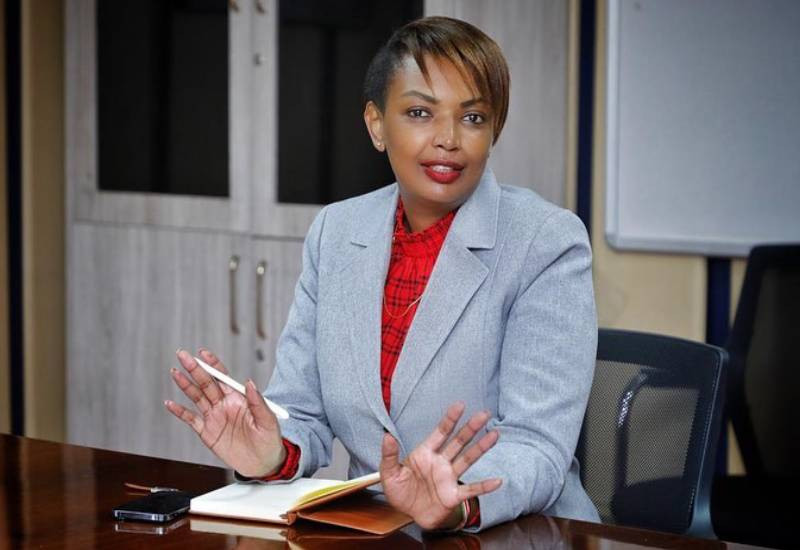 Now a nominated Senator, Karen is already bringing anxiety to Senator and is already stirring up the political arena – away from the popular show many knew her for with her baby daddy singer Samidoh. Having landed a political platform, Karen is one of the fresh politicians who are expected to change the image of women politics in the country. She is classy, ambitious, daring and a go-getter.
Charlene Ruto – Charlene Ruto Foundation, President's daughter
First daughter, Charlene Ruto created a major public buzz three weeks ago over a video that was being shared online laced with a 'head of trade and investments at the Office of the First Daughter' purported assertions.
And since her father came into power, Charlene has been active undertaking charity projects the last one having taken place in Kibra late last year. She has also been the most visible among the first family children as she has been attending events and meeting high profile personalities – undertakings she has seemed to enjoy.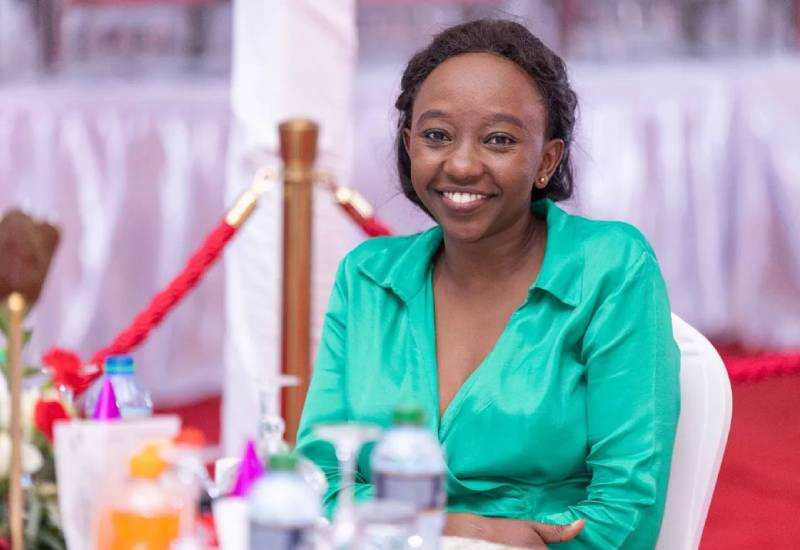 Charlene is a role model for many young people and the fact that she is freely interacting with the public and keeping the media guessing on what else she might be up to makes her a person of interest this year.
Angel Mbuthia – Ms President Season II winner
The winner of Ms President Season II Angel Mbuthia is a lady in the move and so with a quest for leadership if not power.
Angel won through a popular vote after judges and trainers took 52 of 750 applicants through weeks of leadership academy, rigorous training and other challenges in a show that was aired on KTN Home.
Terming the journey to have been quite exciting, Angel said "Kenyans should expect to see me soon".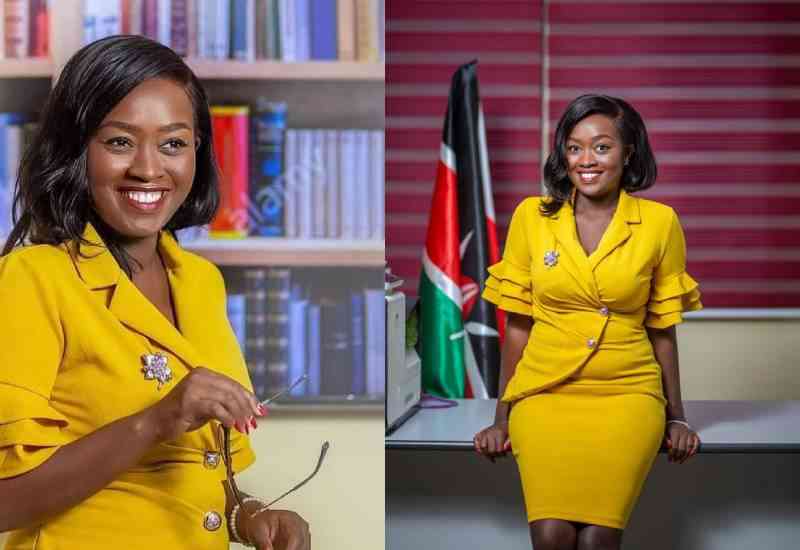 Having been vocal on youth and leadership matters for several years, Angel has been playing leadership roles as a director of the Kenya National Youth Council Board. She was recently elected to serve as chairperson in the first-ever Comesa Youth Advisory Panel. She is also the Secretary for Gender and International Relations in the All Africa Students Union headquartered in Accra, Ghana.
Mumbi Maina – Actress, film producer
Even though she stumbled into acting after accompanying her sister to an audition, Mumbi Maina has cruised her way into some of the world's best productions in record career time. She is now profiled among the prolific African acts making it big internationally.
With her big break coming with Sense8, the popular American science fiction drama streaming television series, this big feat was succeeded by yet another lucrative role in Matrix Resurrection by Warner Bros, which premiered in 2021. New opportunities have been calling and Mumbi will be conquering more frontiers this year.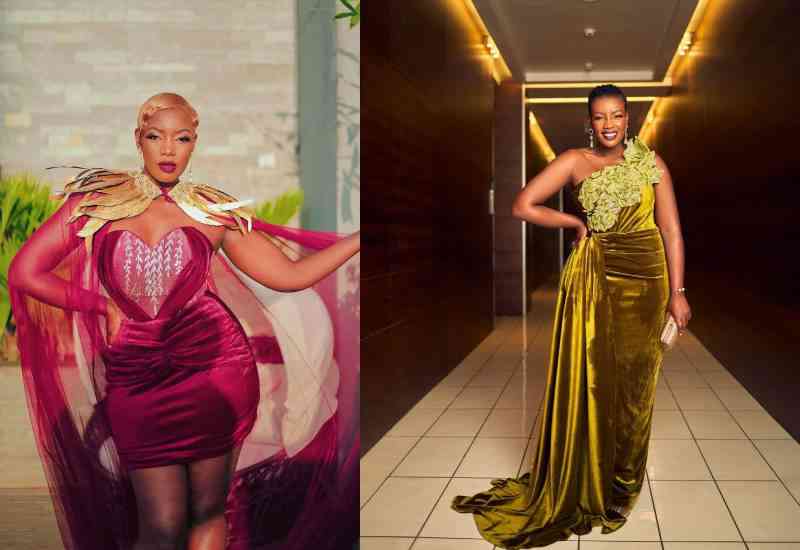 Jacquie Muhati – Marketing director
Jacquie Muhati joined NCBA in 2021 and as the Group Head of Brands is responsible for brand marketing communication across the group. Part of her tasks have been to ensure the NCBA brand lives upto its pledges to its clients.
Since taking her huge role in a new dynamic brand following the ground shaking 2019 merger that led to the formation of NCBA Group, Jacquie has taken her challenging roles that include developing and implementing NCBA's core marketing strategies. It is through such contributions in her role as the bank's Deputy Marketing Director, NCBA group that saw the bank get feted as the Best Banking Group in Kenya and the Best Commercial Bank in Kenya at the International Banker Awards last year.
Lucia Musau – Marketer, founder and CEO of African Elite
From a top model, fashion blogger to marketer, Lucia Musau has become one of the big names in Kenya when it comes to luxury brands marketing. Her strength is most realized in her PR consultant and marketing strategies as she offers solutions to leading companies across the region offering original and tailor made creative concepts and experiential events with the highest level of professionalism. This is one celebrated entrepreneur who has achieved the perfect balance between working smart, living in style and enjoying life.
A Masters graduate in Business Administration from USIU, Lucia has mastered the art of luxury brands and experiential events marketing and in the past few years has been the shocker entrant in a market where she has redefined how brands view luxury and experiential events. She now controls some of the biggest clients in the hospitality industry both regionally and globally. Talk of beauty and brains.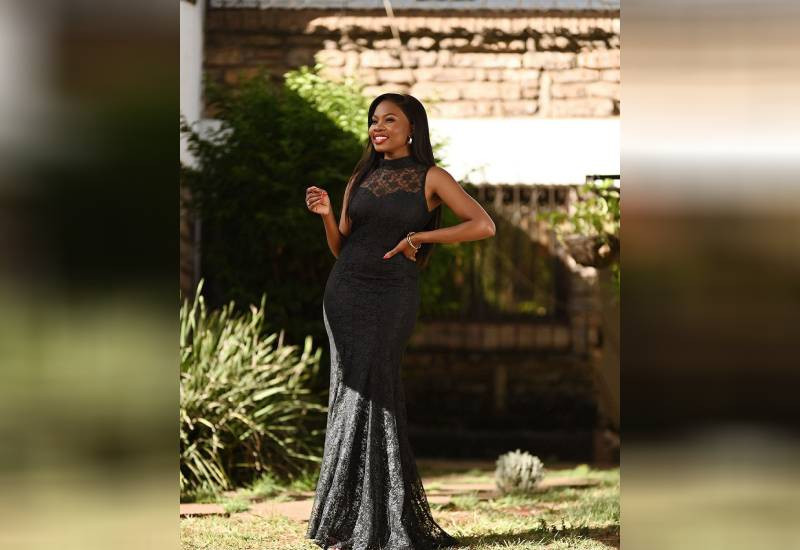 Grace Waweru- Managing Partner – Ogilvy Africa-Kenya and Zambia
Young, vibrant and diverse Grace Waweru's agility in her field has seen her crisscross the world handling key roles in Ogilvy's multi-global outreach.
It does get more dynamic; her clients range from automotive, telco, aviation, finance, mining and petroleum.
The first born of two girls, Grace grew up learning the power of shared values, team work and collective responsibility, vices she has always applied as a fast rising professional and mentor. She has been awarded for her leadership roles twice earning herself the David Ogilvy Pipe Award for Exemplary Leadership in 2018 and 2019 as well as the HundredX Leadership award in 2019.
Evelyn Wanjiru – Gospel singer and founder of Praise Atmosphere
A new mother, Evelyn Wanjiru is the glowing blooming new face of gospel music in Kenya when it comes to authentic church worship and praise. She is an award-winning gospel musician, praise and worship leader, entrepreneur and co-founder of the Bwenieve Production Studios.
Now a leading voice in the gospel space, her inspiring songs among them Nikufahamu, Mungu Mkuu, Jehovah Elohim, Niongonze, Utukufu and her latest release Asante have made her a household name and a darling of many across the region. She is the one gospel artiste who has managed to get her music cut through the entire region and beyond.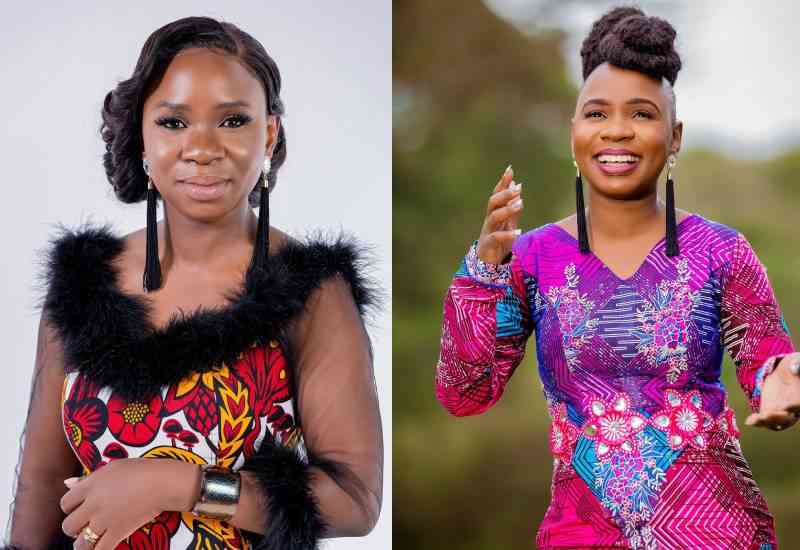 Evelyn's Praise Atmosphere is by far the biggest praise concert in Kenya that has attracted some of the biggest artistes from across the world. 2023 looks so promising for this woman of God.
Aulgah Nato – Founder Nato Design House
Aulgah Nato, a fashion designer and consultant with a biasness towards high fashion is slowly becoming a force to reckon with across the region when it comes to fashion design.
Last year, she scooped the African Emerging Designer of the Year award during the African Icon Awards held in Lagos, Nigeria, that adding to her multiple accolades.
Aulgah has graced several international fashion awards as an exhibitor. She has been at the Aberdeen Fashion Week in Scotland several times and has also showcased her designs in London, besides getting invites to the African Fashion Week in New York. She has also made pitches at the Cannes Film Festival and looking at the projects she has put together for 2023, Aulgah will be one woman to watch when it comes to the world of fashion this year.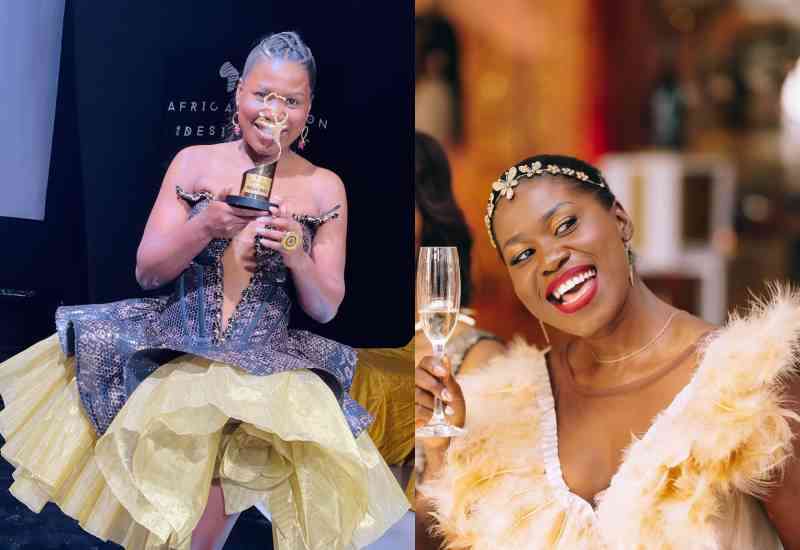 Sharon Chepchumba – Volleyball player
Sharon Chepchumba is the best volleyball player in Africa. She secured the title last year.
The hard spiking Malkia opposite who has had stints with Kenya Volleyball Federation top clubs Kenya Prisons and Kenya Pipeline signed up with Greece club Aris Thessaloniki after her starling performance during the FIVB World Championship in the Netherlands last October.
Only aged 24, Sharon has become the biggest name in Kenyan volleyball and is now following after the footsteps of her predecessors like Jane Wacu.
Related Topics