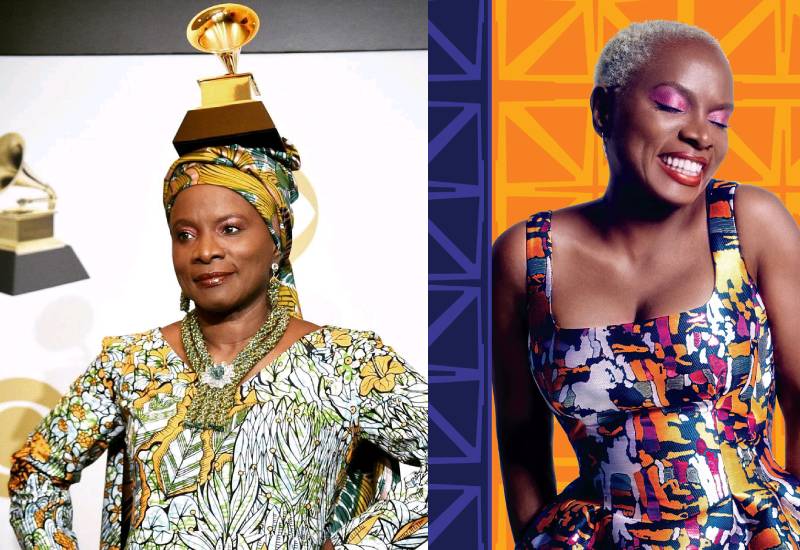 Angélique Kidjo presents herself as that sassy, audacious big sister or aunt who is not afraid to tell it like it is.
The 61-year-old artiste is outspoken about matters close to her heart. She does not shy away from discussing her rich African heritage and her family.
"My father always said to us, he said to my brothers; 'never raise your hand on a woman. It had a huge impact on me growing up, and I was determined that if I do not find a man like that, I was not gonna get married," Kidjo said somewhat whimsically while on the George Stroumboulopoulos Tonight show in 2014.
She added: "Africa is changing, it's just that the people are not seeing the change. We are thriving and there is money to be made in Africa. But people are more concerned with the misery part of it, because if we are miserable it makes people feel better about themselves."
When the French-Beninese superstar is not happy about something, she will speak clearly about it and push to correct any narrative that is false and unfair for the sake of her community.
Like that same year when she was interviewed by Al Jazeera and she boldly told the television that "Africa is not just diseases."
She showed up on the sit-down with a short- blonde buzz cut and an African print dress, looking like every bit the musical goddess and African ambassador that she is.
"It is dreadful and shameful that there is any suffering in Africa, but not just to the African countries only- to the rich countries too. Because that poverty has been the base on which they do business in Africa. The deals they have signed with the various governments is not for the benefit of the poor in that continent but for the rich countries," she said.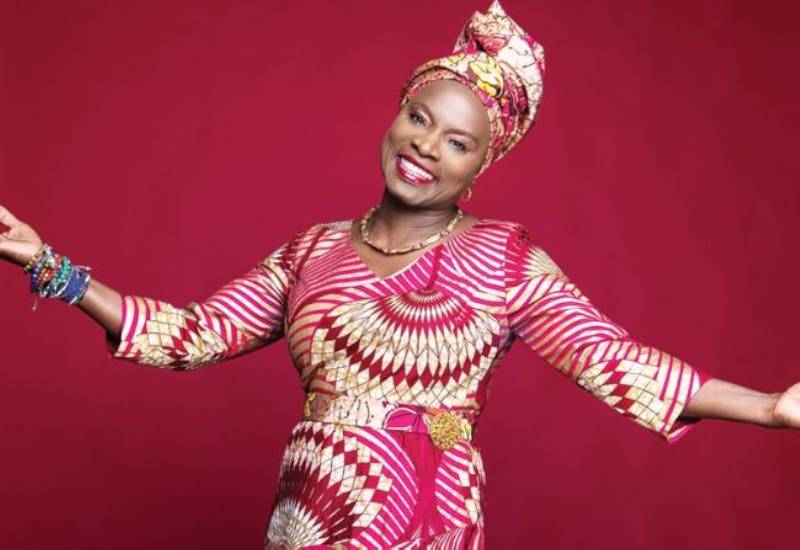 And it's no surprise that the talented 'Agolo' singer can stand in front of anyone and air out her cherished values and opinion. After all, she has successfully expressed her musical genius to the point of garnering international love, respect and recognition.
Kidjo won A Grammy award at the 94th award ceremony this year, making it her 5th Grammy award.
This year, she took the enviable accolade home for her album Mother Nature.
The Grammy awards noted on their website that Kidjo recognized young African artistes in her win, celebrating them and reminding them that 'they are African.'
"In her speech, Kidjo made sure to first highlight the young African musicians who collaborated with her on Mother Nature — including Yemi Alade, Burna Boy, Mr Eazi, and Shungudzo — that she said "are going to take the world by storm." After thanking the fans who listened "when we needed you," she closed with a powerful statement: "We are all Africans." The Grammy website reported.
The winning album this year has been described by The Guardian as "pan African and empowering."
"Its focus is both local and universal. Dignity, alongside Nigeria's Yemi Alade, demands an end to police brutality – surely the first time "reciprocal" has been a chorus shout-out – while the title track addresses the climate crisis," The Guardian reported.
While calling Kidjo "A trailblazer on the continent over the course of her 14 albums, the Guardian added: "Empowerment, unity and joy combine to catchy effect, with the exceptional Kidjo now leader of a new generation."
Not shy to hold high her awards, the singer's website notes with regards to her Grammy awards that: "Her star-studded album DJIN DJIN won a Grammy Award for Best Contemporary World Album in 2008, and her album OYO was nominated for the same award in 2011. In January 2014 Angélique's first book, a memoir titled Spirit Rising: My Life, My Music (Harper Collins) and her twelfth album, EVE (Savoy/429 Records), were released to critical acclaim. EVE later went on to win the Grammy Award for Best World Music Album in 2015, and her historic, orchestral album Sings with the Orchestre Philharmonique Du Luxembourg (Savoy/429 Records) won a Grammy for Best World Music Album in 2016."
The piece takes us back to the descriptions of Kidjo by international media over the years, including Time Magazine calling her 'Africa's premier diva' and the BBC including her on its list of the continent's 50 most iconic figures.
"As a performer, her striking voice, stage presence and fluency in multiple cultures and languages have won respect from her peers and expanded her following across national borders. Kidjo has cross-pollinated the West African traditions of her childhood in Benin with elements of American R&B, funk and jazz, as well as influences from Europe and Latin America," the biography reads in part.
Kidjo's multi-lingual skills have been praised by many as a big factor for her success, as it sets her aside from many of her peers in the industry.
Following this years' Grammy awards, the New Yorker said that since she was 21, Kidjo "has been singing in more languages than most people will ever understand."
The report, Angélique Kidjo has heard it all describes Kidjos musical journey from the time she received her first standing ovation at the age of 6, to the time she covered Miriam Makeba in her youth with her high school band.
"After Kidjo's first album made her a national star, her family feared that Benin's government, under strongman Mathieu Kérékou, might stop her from attending school in France. They arranged a late-night escape without official clearance; luckily, the customs officer at the airport was a fan. Kidjo enrolled at the Centre d'informations musicales, a jazz school in Paris, and immersed herself in the city's emerging world-music scene," The New Yorker reports.
Related Topics