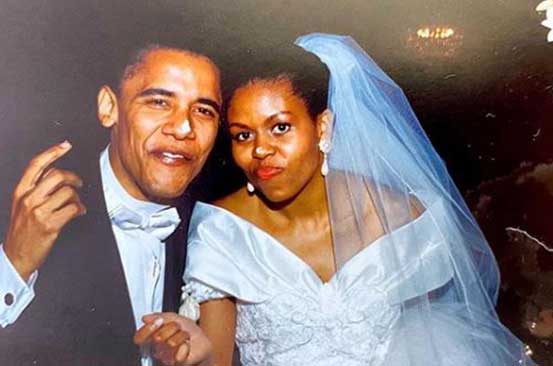 In the latest episode of her podcast, former First Lady Michelle Obama dished out some words of wisdom for marriage and dating.
Having been married to Barack Obama for 28 years next month, Mrs Obama had a few things to say that gave us a lot of food for thought.
Wait until you're ready
When it comes to knowing the right time to get into a serious, long-term relationship, Mrs Obama had this to say: "A man's inclination to wait and to kind of go out there and search and get himself ready, I think is a good instinct that more young women should think about."
While many of us just want to jump the gun, meet someone and settle down, maybe because we feel the clock is ticking, perhaps focusing on working on ourselves first before committing to a life partner can put us in a better place to weather the storms of a relationship.
There will be ups and downs
It's safe to say that after 28 years of marriage, the Obamas have been through their fair share of ups and downs.
READ MORE
"There were times that I wanted to push Barack out of the window," Obama said when referring to the difficult moments they've had in their relationship. "But that doesn't mean you quit. And these periods can last a long time. They can last years. ...young couples, they face these challenges and they're ready to give up because they think they're broken.
"If I had given up on it, if I had walked away from it, in those tough times, then I would've missed all the beauty that was there as well."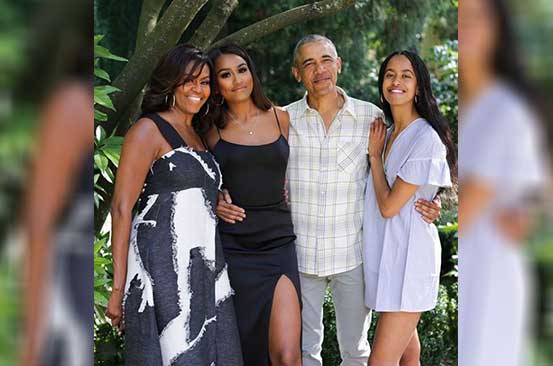 Look at marriage like a basketball team
According to Obama, marriages would be more successful if we went into them as a team rather than two individuals who just happen to be bound together.
"We'd have better marriages," she explained "because if you're looking at a team, the people you want to win with, then number one, you want everybody on your team to be strong, right?"
She went on to emphasize the importance of a strong partner, "You don't want somebody that you can dominate, you don't want somebody who's kind of a loser. You want LeBron [James]!"
Obama added that as a team member you should both be able to do everything, to support each other instead of doing only those things you're comfortable doing. You don't want someone who says, "I only dribble. I don't shoot, I don't defend, I just dribble," she emphasized.
Take the time to get to know each other
It can be tempting to rush the process of getting to know each other but Mrs Obama says this is a big no-no.
For a successful, long-term relationship she had this to say, "There's no magic way to make that happen except getting the basics of finding somebody, being honest about wanting to be with them, to date them seriously, to plan on making a commitment, to date them, seeing where it goes, and then making it happen."