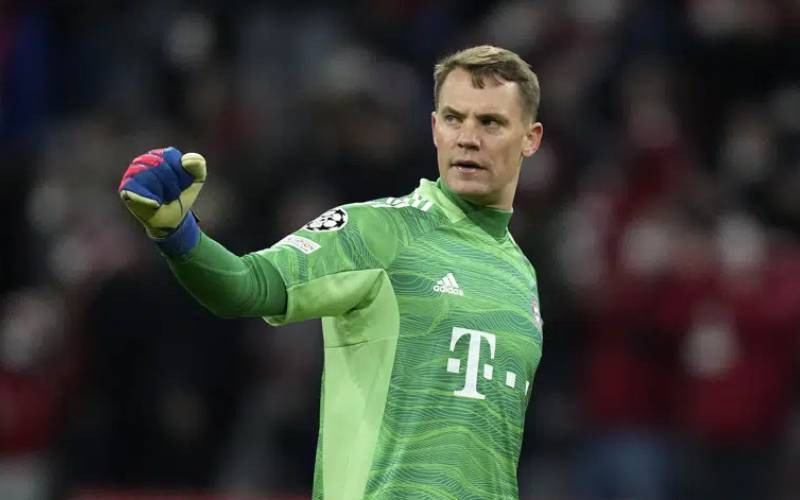 Three weeks ahead of the delicate duel against Paris in the Champions League, the mood around Bayern Munich has hit rock bottom.
As if the painful loss of goalkeeper Manuel Neuer wasn't enough, disappointing league results and additional cases of indiscipline increased the tensions.
The Bavarians not only saw their lead shrink in the race for the national title after two draws against Leipzig and Cologne, but team internal procedures seem to get out of hand.
While Neuer suffers from a broken leg after a careless ski vacation at the end of December 2022, forcing the 2020 treble winner to invest nine million euros for replacement Yann Sommer, an insensitive trip of Serge Gnabry between two important games is bringing emotions to the boil.
Sporting director Hasan Salihamidzic called the striker's visit at the Paris fashion week during the free Sunday "amateurish". "A free day between two games is for resting. We will be talking about this," Salihamidzic added.
As dark clouds approached for the 27-year-old fashionista, the official spoke about an unsatisfying re-start after the winter break and demanded: "to consider we are competing for the title."
Like a fashion model on a promotion tour, Gnabry posted photos on social media showing him in several different outfits. His action caused criticism from the media and fans.
Several media named him "Gucci-Gnabry" after he had recently presented a collection of Bayern's business partners Gucci and Adidas. Much more than the poor performance in the league, concerns grew ahead of the Champions League last 16 clashes against Kylian Mbappe and Lionel Messi in February.
Midfielder Joshua Kimmich called for an immediate crisis meeting of the entire squad.
"It's not about tactics or technique; it's about greediness, our approach, and the willingness to harvest success," the German international complained.
While Julian Nagelsmann took Gnabry off the pitch at halftime after a disappointing performance to teach him a lesson, the coach complained that "basic things didn't work out".
The 35-year-old demanded an answer from his squad next weekend.
Related Topics