Home
/
Fitness
Five signs your workout routine is working for you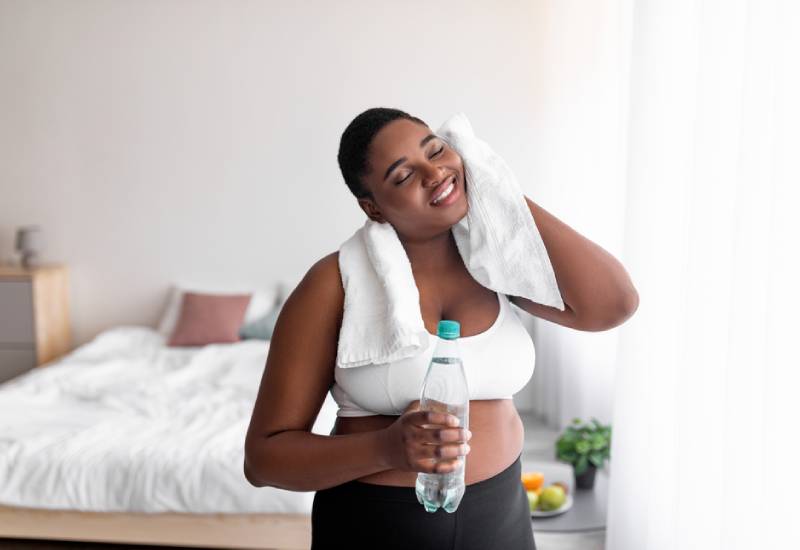 The best way to keep your mind and body physically fit is by working out. Staying active has so many benefits and one of the top reasons people engage in it is to lose weight.
That might be good but there's more to just getting a perfect beach body.
Unrealistic beauty standards in today's society have pushed many to diets and exercise. But here is the thing, you don't have to kill yourself to look a certain way.
As long as you have a healthy weight, eat a balanced diet and keep stress at bay, you're already doing enough.
This however does not mean you stop exercising once you get to your body goals.
Go for a swim, take a walk or climb a flight of stairs to keep active. Simple everyday activities you can do at home can help you work out and the benefits other than losing kilos are amazing.
Here are some of them that have zero to do with the scale:
How you ask? Very simple. According to studies, half an hour of exercise can boost your mood for up to 12 hours. To add to that, it was also found that those who worked out more were much happier than those who worked out less.
Cardio and aerobics for an hour, three times a week at least will result endorphins that will help you uplift your mood and make you feel much better.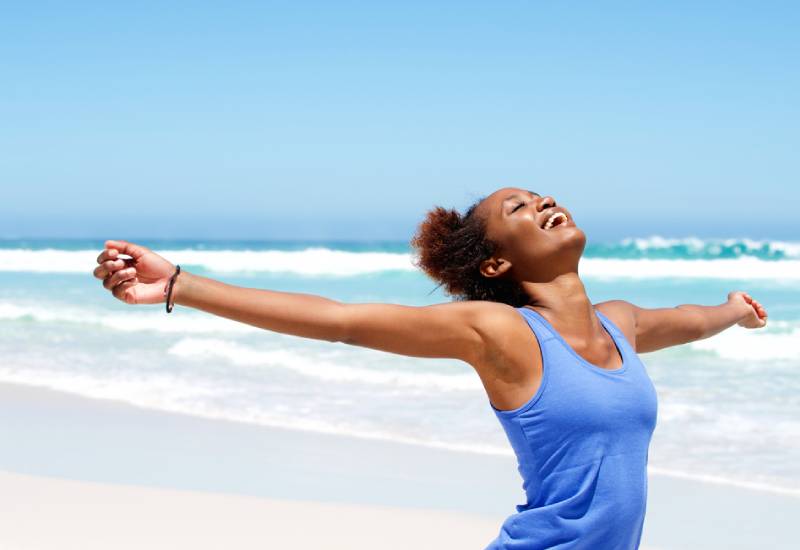 If you're trying to learn a new skill, language or switch up your major in college, regular physical activity has been proven to boost cognitive function.
Aerobics for instance will improve your memory and attention span. By creating new brain cells, your overall brain performance improves. The tougher the workout the better your learning, thinking and decision making becomes.
If this has been happening to you, now you know why.
Have you been sleeping better since you started getting active? Blame it on exercise. Acting like a sleeping pill, hitting the gym or taking a walk will help you fall asleep faster than you can say the word sleep.
Working out helps your body and mind to relax taking away those negative thoughts that keep you up at night. Your body temperature rises when you're active and as it cools down drops back to normal, it tells your body that it is time for rest.
If you struggled with finding inspiration and you were unable to come up with original ideas at work or school, chances are you were not working out.
But since you started, there is a likelihood you cannot stop jotting down every new idea that pops up at your head.
Heart pumping gym sessions have been attributed to spontaneous thinking and creativity. So, whenever you hit a creative block, refresh your body and mind by taking a walk or going for a swim.
Have you been having more bedroom fun than the usual? This is because exercise helps you become flexible and helps in blood circulation boosting your libido.
Not only does it improve the overall experience but it also enhances your sexual performance. This will help you and your partner have your sexual needs met.
Related Topics