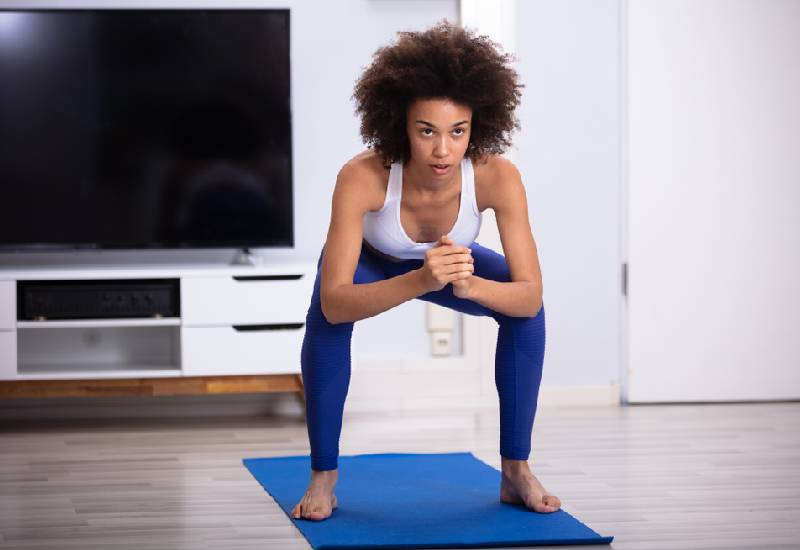 With the New Year kicking off at a brisk pace, you may find any free time you may have had eaten up by school runs and work. How do you stay on top of your fitness goals while managing a busy schedule?
Start your day earlier
Early mornings are not everyone's cup of tea but the few quiet moments you have before the rest of the household gets up can allow you that much needed time to get in a quick workout.
Set a meal prep day
If you are not worrying about packed lunches, you will have more time to focus on your workout.
Choose a day when you would usually be in the house like Sunday for cooking, washing, chopping and storing fruit and veg, pre-portioning everything in advance and freezing what you need to.
Schedule your workout
Like with any other important meeting, schedule your workout into your calendar so you are not tempted to double-book yourself.
If you block off time for a workout, you are more likely to stick to it.
Plan your workout in advance
Don't get to the gym or your living room then start to wonder what you will do.
READ MORE
The evening before, write out your workout including exercises you will do number of repetitions, weights to be used and timings.
This avoids any unnecessary time-wasting.
Have your equipment ready
There is nothing worse than starting a workout and realizing you have to go back and forth for things you have forgotten.
This can ruin your momentum and kill your motivation.
Have everything you will need washed and packed, and even prepare your playlist in advance.