Home
/
Career Tips
How to do a business lunch on a budget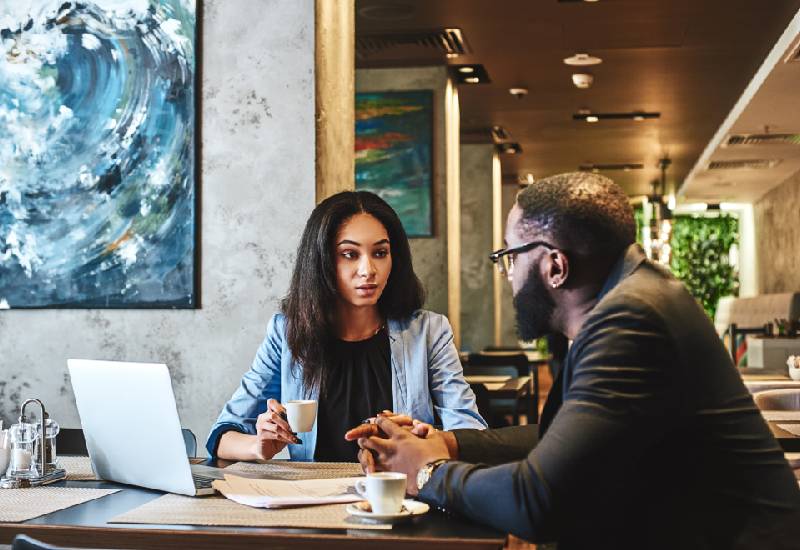 It's Njaanuary, the longest month in the year. After December spending, your wallet may be thinner than ever but this doesn't mean you can't seal a deal with a business lunch or meet an important contact over dinner.
Below are a few savvy tips to help you eat out on a budget.
Starters and desserts are generally inexpensive and some portions can be generous.
Ordering a few starters and desserts to share means you can 'do lunch' without paying a hefty sum for mains.
Most high end restaurants will give you a courtesy bread basket which they are happy to refill on request.
Filing up on these before you order means you will not be hungry when ordering and can make more wallet-friendly choices, like opting for a light salad.
Hunger can often disguise itself as thirst so drink a couple of glasses of water before you order your food.
This will not only help you feel full but it will stop you from ordering expensive soft drinks.
Hot drinks are very filling so have a soup as a main instead of a starter.
Opt for creamy soups as they are richer than broths and don't forget to ask for extra bread!
Satiety signals are slow to travel from your stomach to your brain.
Wolfing your food down can lead to overeating so eat slowly, chew your food thoroughly and enjoy the flavours, textures and general ambience.
Related Topics