Home
/
Bridal
He proposed on April Fools', and I said Yes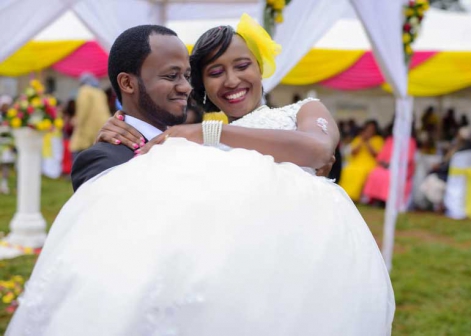 BRIDE: Eunice Kimani
GROOM: Cyrus Mitirie Maina
DATE: September 3, 2016
GUESTS: 1,000
CEREMONY: PCEA EGM Church, Kikuyu
RECEPTION: Royal Gardenia Grounds, Kiambu Road
PHOTOSHOOT: Jumia Conference & County Home, Limuru
BUDGET: Sh800,000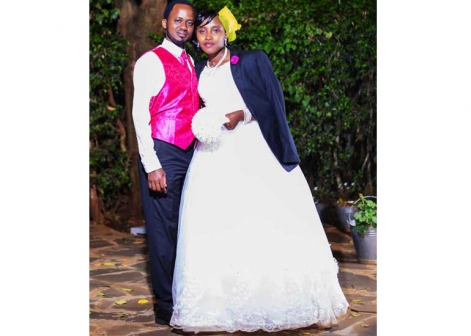 FIRST DATE
CYRUS: We had been friends for some time and had served together in the Christian Union at the university. I had always admired her from a distance and I loved everything I saw. I was so pleased when she accepted to go out with me for a date but I didn't have money to take her out.
EUNICE: The first date was way back in 2008. It was simple in an open recreational park. We sat on the grass, listened to many songs and talked for hours.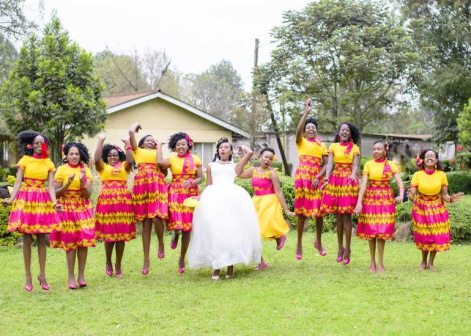 THE PROPOSAL
EUNICE: It really caught me by surprise. I thought it was a prank since it was April Fools' day. I only believed it was true when I saw him go down on one knee and had a ring in his hand. I said yes!
CYRUS: It was on April 1. I told her to prepare to meet some friends for lunch in the afternoon but I had planned for a lunch for two in a hotel in Runda.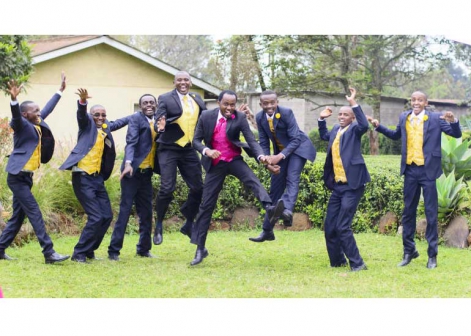 THE BIG DAY
EUNICE: I woke up very anxious wondering how the day would turn out. Together with my lovely maids, we held prayers at 5 am and that made me calm. The hardest part that morning was my mum crying as she handed me over to the in-laws and as she walked me down the aisle. I had promised myself not to cry but I shed a few tears. I was so overjoyed to see so many people who had come to witness our union. The number had exceeded our 1,000 expected guests. I truly felt blessed. The decor was done so well both at the church and reception. The cake was awesome.
CYRUS: It was a cold Saturday morning but the church looked bright and warm in the wedding colours. It was also very encouraging to see friends and family fill the church to capacity. We started in good time and the service was very interesting.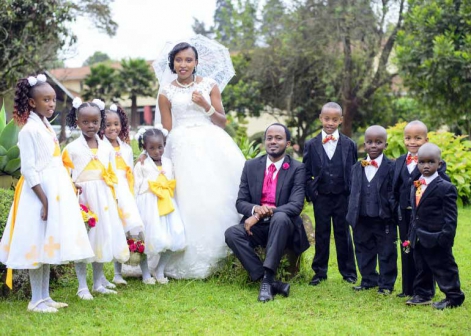 WITH HINDSIGHT
EUNICE: I wish the church and reception venues weren't so far apart. We spent a lot of time on travel. We had serious challenges as we planned our wedding, like our initial ground flooding a few months to the wedding. Having a beautiful wedding was not just about careful planning but God's favour is a must.
CYRUS:I wish we followed our guts and planned for more guests. Looking back, I am grateful I got married to the love of my life.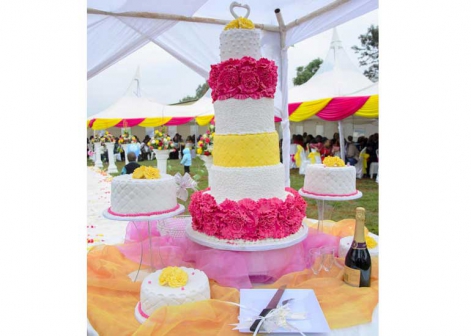 MEMORABLE MOMENTS
EUNICE: Walking down the aisle, the song that he sang for me the first time he asked me out was playing and it brought so many beautiful memories.
CYRUS: The first kiss was memorable, I had waited many years for our wedding. The colours of our wedding were very warm and it was a great choice.
WORDS: Maarufu Mohamed
PHOTOS: Courtesy
Related Topics