Home
/
Between The Sheets
Help! I'm having low libido. What could be the cause?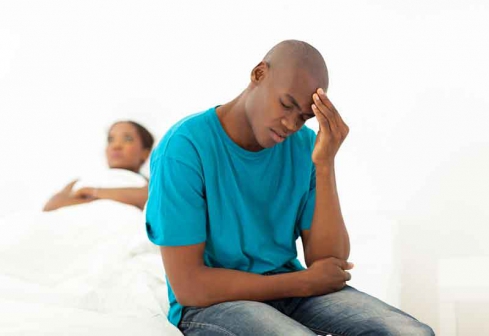 EVE, I am 52yrs married and a father of five. Ten years back I was diagnosed with high blood sugar which I have been controlling. Three years back I started sensing low libido problem. I have never taken any drug over this problem. My blood pressure has always been normal. Advice. Sammy, Malindi.
Dear Sir, thank you for your question and for sharing certain critical information that better helps me to understand your situation. In men – as in women – low libido i.e. low sexual desire, is sometimes the first indicator that something else is going on with the health of the patient/client so for this reason alone, I would suggest that you visit a doctor (GP or Urologist) again. That being said, let us take a look at some of the reasons why you could be experiencing trouble with your libido.
The basic anatomy of an erection is such that when your brain receives a message of arousal, it sends messages to your penis which responds by relaxing your arteries to allow blood to flow into your penis. This causes your penis to grow in length and width, which is what manifests visually as an erection. When you have hypoglycemia (also known as 'low blood sugar'), it means that your body is not processing sugar as it should. In fact, hypoglycemia is considered to be a precursor to diabetes.
Due to the fact that the brain and body both need the energy that sugar provides, when your body is unable to produce enough or manage what it has produced well enough, your arteries are unable to relax enough for blood to flow to the penis like it normally would. In addition, because some of the symptoms of hypoglycemia include dizziness, fatigue, low energy, shakiness, irritability and anxiety, this can mean that you're caught between not desiring sex as often as you would like, and losing your erection before you're ready to stop having sex. Hypoglycemia is manageable, even through your nutritional choices but compliance is key. This is why you do need to be under the care of a doctor so they can make a holistic assessment of your health, and therefore make holistic recommendations and interventions to get you feeling healthy once more.
Other Factors:
Having looked at hypoglycemia and its effect on a man's libido, let us also look at other possible causes of your low libido.
One of those is age: for most men, once they get into their late 40s and early 50s they begin to notice changes in their sex rhythm. Where as they could have an erection or ejaculation to their satisfaction in their younger days based on mental arousal alone, they might find that they need more stimulation, fore play and time in general to achieve their desired results. In addition, age brings with it certain challenges like chronic diseases such as diabetes, high blood pressure, depression or arthritis. This is why it is critical for men in this age group to visit their doctor for their annual check up. During this check up, their doctor would also check their heart especially if they plan on prescribing drugs intended to help with improving a man's erectile function, as they should not be prescribed to men with any heart conditions.
Another factor that could negatively impact a man's libido is the presence/absence of major life events, which can be stressors to the heart, mind, body and soul. Ask yourself, has there been a major life event that occurred around the time that you begun to notice your low libido? Has there been a death of a significant person in your life (close friend, parent, child, spouse, etc)? How about on the work front? Have you lost a major contract, been fired or laid off? Is there major trouble with any of your children e.g. substance abuse, trouble with the law, struggling to find their place in life? Remember that even positive life events can ironically cause stress e.g. a wedding could be a celebration for many yet be experienced as a major loss to you as the father of the bride. While a graduation would be a cause for celebration, it may have also been an indicator that your son or daughter is no longer a child and that they are moving on without you. If the answers to any of these questions ring true for you, it would be prudent to seek support from a therapist or your support system because if left alone, all of this leads to stress, and stress is the enemy of good, vigorous, spontaneous, enjoyable sex.
In your letter, you mentioned that you have been diagnosed with low blood sugar but that you never followed up on treatment for it. I hope you can see from this brief write up that you do need to visit your doctor again and this time, please do follow their recommendation for treatment and management. Remember to be honest about the fact that you're experiencing low libido; there is really no reason why low blood sugar should get in the way of your sexual pleasure.
Related Topics