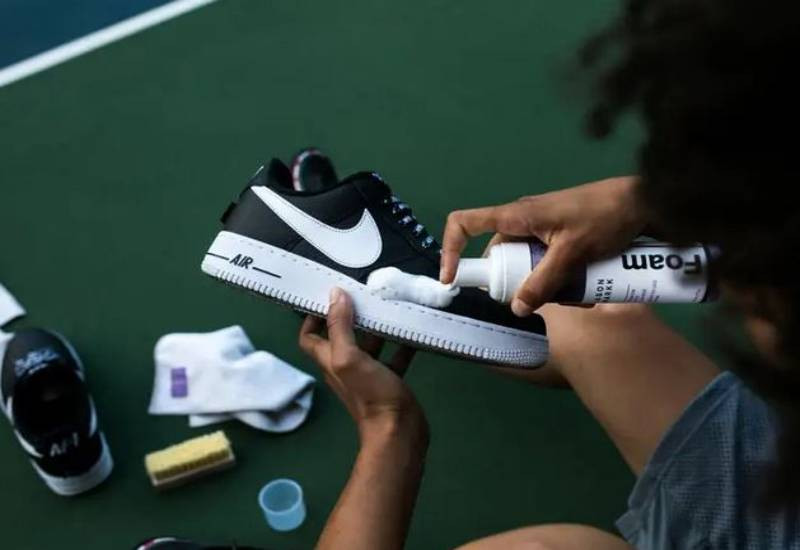 Smelly shoes can ruin your style and your confidence. The moment you go to someone's house and you have to take your shoes off at the doorstep, you start to panic.
This fear can actually make you avoid going to people's places or taking your shoes off around people. But don't be embarrassed because this is a common issue.
Some of the causes are naturally sweaty feet, poor aeration and sometimes it's actually the types of shoes you're wearing. Keeping that funky smell off your shoes is very possible and these tips could be just what you need.
Always let them dry properly
Some shoes are made from natural materials that can cling on to smells when not dried properly. This can happen a lot with clothes that don't dry well too, and the same might be happening with your shoes.
When you wash, let them fully dry before wearing them. Check them properly to confirm they are one hundred percent dry, otherwise you will keep having this issue over and over again.
Store them well
How and where you store your shoes also matters. If you're used to piling them in a damp corner, they will start to stink over time.
The best way is to find a cool, dry location where mold and bacteria can't easily thrive. This should also be a spot where they can aerate properly to get rid of any trapped odors that have collected after wear.
If you have a pair that you don't wear often, you can place some black teabags inside which are great for absorbing moisture.
Try odor-controlling insoles
There are insoles that can help you manage odor, especially if very few options are working for you. They have been designed to deal with excess sweating and odor, which is a double win.
You can try and search online for some of the options available, and remember to read reviews before choosing a pair.
Aerate well after every wear
Naturally our feet sweat, even during the cold season. And we all probably have our favorite everyday pair that can start to smell after a couple of wears.
It would help to aerate your shoes properly every time you wear them. The air flow will help to dry any sweat that's hidden, to give you a fresh feel the next day.
You can try placing them on the balcony or just somewhere they can breathe.
Deal with the foot odor
In many cases, foot odor might be the main issue and not the type of shoe you're wearing or how you're storing them. If you have this problem, you will find that most shoes you wear end up with a smell.
What you can do is address issues like excess sweating on the feet. There are some antiperspirants that can minimize the sweat and deodorants if you just want to prevent the odor.
Alternatively, you can try baby powder or foot powder.
If you have tried everything and nothing seem to work, you might have to consult your doctor to see if there are better alternatives.
Related Topics