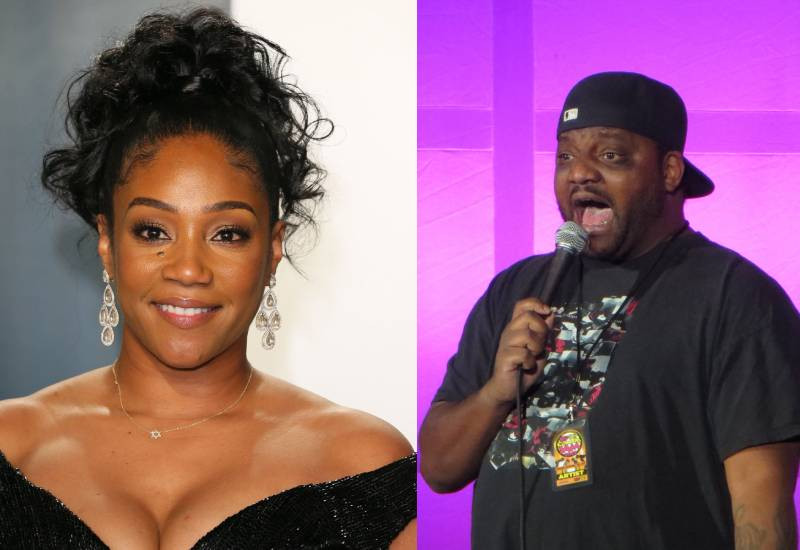 A complaint was filed on Tuesday against Tiffany Haddish, 42 and comedian Aries Spears,47, accusing them of sexually assaulting minors, according to a court document obtained by numerous media outlets.
Haddish and Spears are accused of exploiting and stealing the youth of a seven-year-old and a 14-year-old child, which identifies the plaintiffs as Jane Doe and John Doe, reports NPR.
According to the lawsuit, the two coerced and groomed the minors to film sexually explicit child pornography skits that they claim have left them traumatised for life.
Haddish is described in the lawsuit as a "longtime family friend" who met the plaintiffs through their mother.
In two different incidents highlighted in the lawsuit, Jane Doe alleges that Haddish pressured her to tape a "sexually suggestive Subways commercial" when she was 14 in 2013.
It goes on to claim that in 2014, Haddish and Spears coerced John Doe, a 7-year-old, to appear in a sexually suggestive video while wearing his underwear.
According to the lawsuit, the alleged video was posted on the "Funny or Die" website in 2014 before being taken down last May, People reports.
Spears is accused of informing the plaintiffs' mother that the video had been deleted when she requested to see it after John Doe called her crying, even though the video was purportedly published.
Andrew Brettler, Haddish's attorney, while speaking to People in a statement rebuffed the plaintiffs' allegations against his client, claiming that the plaintiff's mother has been trying to discredit Haddish for years with these claims.
"Every attorney who has initially taken on her case - and there were several - ultimately dropped the matter once it became clear that the claims were meritless and Ms. Haddish would not be shaken down."
Spears' lawyer also shared a statement saying he "isn't going to fall for any shakedown".
Related Topics