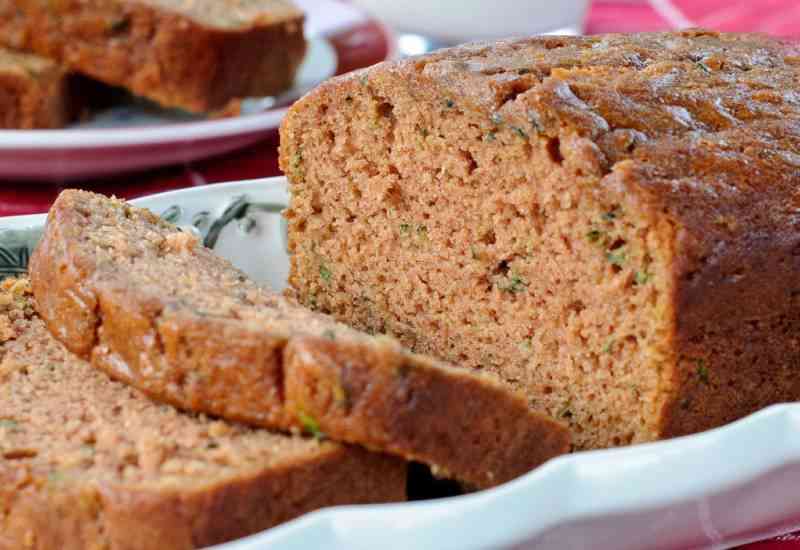 If you are tired of eating your bread the same old way, then this zucchini bread recipe is for you.
Zucchini bread is easy to prepare, delicious and very nutritious.
INGREDIENTS:
2 cups of grated zucchini
3 cups all-purpose flour
cup of butter or vegetable oil
2 eggs
cup milk
11/2 cups of sugar
1 teaspoon baking soda
1 teaspoon baking powder
2 teaspoons of cinnamon
2 teaspoons of cardamom
teaspoon of nutmeg
2 teaspoons of vanilla extract
Pinch of salt (leave out if using salted butter)
METHOD:
Prep the oven by setting it to 180 degrees and oil your baking tin. In a clean bowl beat the two eggs until fluffy.
In the same bowl add the butter or vegetable oil and milk and sugar. Whisk them together until the sugar dissolves in the mixture. Next, add the grated zucchini and vanilla extract mix well then set aside.
In another bowl, mix your dry ingredients. I.e. the flour, cinnamon, cardamom, baking soda, baking powder, nutmeg and pinch of salt.
Into the bowl with the wet ingredients add the dry ingredients a third at a time and ensure to fold into the wet ingredients.
Once the ingredients are well mixed. Pour the mixture into the baking pan equally and set in the oven for about 40 minutes.
Once the timer stops, remove your bread from the oven and poke it with a skewer or toothpick, if it comes out clean your bread is ready.
Allow it to cool for ten minutes and enjoy!
Related Topics