Is it tough economic times that lead people to become sugar babies? Or is it the lust for money and the lifestyle that comes with it that gets people hooked on these fake transactional relationships?
Whichever the case may be, this amply illustrates how much popular culture is influencing society. And it would be shocking if you discovered that your 'king' has been having an affair with a sugar mommy all along.
If you know where to look and what to look for, you will see the signs that there might be a mama somewhere intruding on your relationship. They might even be the ones paying the bills this whole time and you never knew!
When they say, 'ogopa Nairobi,' it is because your partner could be playing you all along with a much older partner behind your back.
Here are the signs to watch out for:
He's broke but lives lavishly
The first red flag is that your man doesn't come from a rich family, he has no real job and no lucrative hustle that can explain his lifestyle. This can happen if you were seduced by his flashy lifestyle but never really took time to know where he gets his money from.
Be worried if he's always so private about his job, that's probably fake anyway because there is definitely something that doesn't add up here.
He is always receiving expensive gifts from a friend
It's not unusual to buy gifts for people you love but there is a certain level that's just suspicious. I mean, who is this boy of his who constantly showers your man with expensive colognes, money and clothes all the time? That is weird.
If these gifts are from a secret friend, it must be another woman with money aka a mama.
He goes on strange trips without you
It's also very alarming if your boyfriend usually goes on these obscure trips. It doesn't even make sense if he goes to visit a relative in holiday spots like Mombasa when he has no real relatives there that you actually know of.
There's a problem if he usually comes up with excuses as to why you can't come and it's also a red flag if he doesn't travel with the friends you're familiar with. These trips might be organized for him and his lover to enjoy some time off.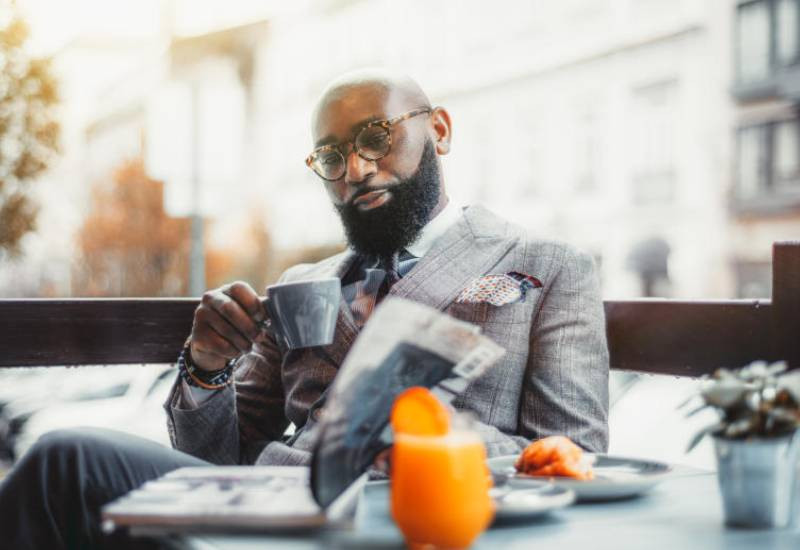 He's extra close with his boss
Some of these affairs can also happen at workplaces. He might gradually start being so close with his boss that she doesn't mind dropping him home often, spending time with him hanging out after work or calling him at midnight just to chat.
Don't blindly assume that they're just close because she wants to help him progress in his career. The fact that you're feeling uncomfortable about their situation might be your gut feeling screaming that all is not well.
He is suspiciously private with his phone
When you're in a relationship, you should respect each other's phones. You don't even have to have each other's passwords for you to know there is real trust.
However, it's strange when your partner is so concerned about guarding their phone at all times. If your man would rather toss his phone off a cliff than let you see who he's been receiving money from, be very afraid.
Related Topics