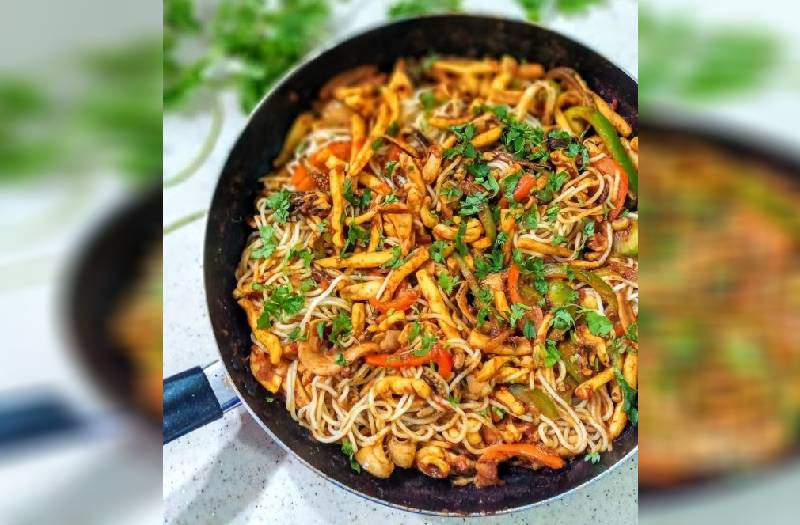 This is a beautiful combo of seafood and pasta, a super easy recipe for a delicious meal. The word calamari comes from the Italian for "squid".
ALSO READ: Easy recipe: Sticky capsicum wings
Access to the ocean at the Kenyan coast gives the locals a rich seafood culture and calamari, or kalamari, is definitely a local favourite.
For our own version, we'll toss in some veggies to make it fun and colourful (and more nutritious of course).
What you will need:
500g calamari cut into strips
300g spaghetti pasta (boiled)
Juice of 1 lime or lemon
4 tablespoons butter
ALSO READ: Easy recipe: Tuna ratatouille
1 green sweet pepper (sliced)
1 red sweet pepper (sliced)
2 garlic cloves (sliced)
2 tablespoons vinegar
1 teaspoon black pepper
1/2 teaspoon curry powder
1/2 teaspoon turmeric
ALSO READ: Tips for cooking the perfect African porridge
1/2 teaspoon paprika
2 tomatoes grated
For More of This Stories Subscribe to the Standard Epaper to get a copy of Eve Woman in the Standard
Salt to taste
What to do:
Squeeze the lemon juice on the calamari and set aside.
In a pan over medium heat, add two tablespoons of butter and sauté the red and green sweet pepper until slightly soft. Remove the sweet pepper from the heat and set aside.
In the same pan, add the rest of the butter and the garlic slices and sauté until golden. Add the calamari and cook for about five minutes.
Add the vinegar, black pepper, curry powder, turmeric powder, and paprika. Give it a good mix until all the spices are well incorporated. Add in the grated tomato and cook until thick.
Add in the boiled pasta and continue to cook for about another five minutes then add in some salt to taste, give it a good toss and you are ready to serve your calamari pasta.
Do not miss out on the latest news. Join the Eve Digital Telegram channel HERE.