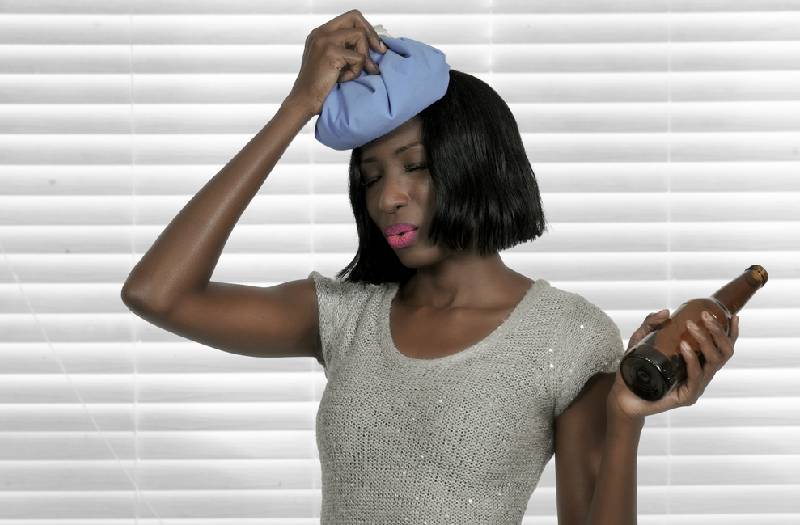 Having a hangover can ruin your whole day. From the headaches nearly bursting your head to the consistent nausea bouts, finding a remedy can be your lifesaver.
Whereas there is no one-fits-all cure, some precautions taken can work to relieve the symptoms.
First, you need to eat before you get down on your drinks. Secondly, get enough sleep and avoid congener drinks like whisky and cognac. Vodka and rum are a better options for your good time experience without a banging hangover.
If you get a hangover, some of the remedies you can use at the comfort of your home include:
Drinking coffee or tea
Coffee and tea have some antioxidants which also have caffeine. They act as a stimulants and relieve the symptoms of fatigue.
The challenge with taking coffee, for instance, is that it's a diuretic, which means that your body dehydration will be increased.
READ MORE
Eating breakfast
When you want kick out the hangover feeling, skipping breakfast should be the last thing you do. When alcohol gets into your blood stream, lactic acid levels increase. This causes a drop in blood sugar levels, which contributes to a hangover.
Eating breakfast will restore blood sugar and get you back to normal.
Take food that are high in antioxidants
If you want to deal with your hangover head on, then you might have to consider rushing to the grocery store.
Eating berries, carrots, spinach, cherries, grapes, ginger, nuts and seeds helps, a lot. This is because these foods help to remove the radicals that are released from alcohol intake which leads to oxidative stress.
Drink water
Owing to the diuretic property of alcohol, its consumption will make you do more potty visits than usual.
You're more likely to pass more urine. This will in turn get you dehydrated. Try drinking water between your alcohol drinks. It will help with your electrolyte balance.
Take some antacids
When dealing with a hangover, you'll have an increased acidity and you'll need to neutralize that. If your hangover comes with nausea and heartburn, an antacid can relieve that.
In general, getting a hangover is dependent on so many things. Your age, your genes and the amount and type of alcohol you consume. Know yourself and take alcohol in moderation to reduce your chances of suffering a hangover.