Yvonne Kawira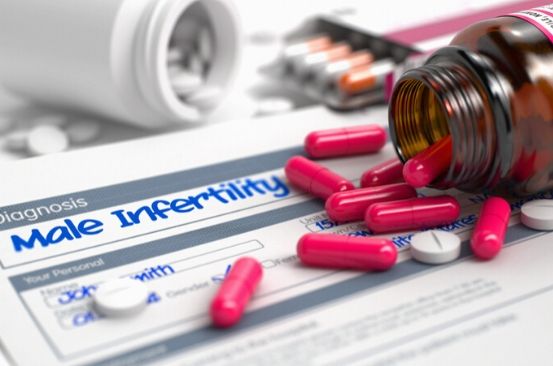 1. Blocked tubes
ALSO READ: Confessions: I could be infertile, it has ruined my finances and three marriages
Basically the blockage might have been caused by a sexually transmitted disease. It affects the tubes that bring sperm down to the urethra.
"Sperm is produced in the testes and is stored in the epididymis. During intercourse, when a man is having an orgasm, in a microsecond sperms are transported from the storage and get mixed with prostate gland fluid and comes out as an ejaculate. You can ejaculate seminal fluid without sperm if the tubes are blocked, Dr Kireki Omanwa, an obstetrician and fertility specialist explains.
2. Hormonal imbalance
If a man has an excess of female hormones, this may deter the production of sperms.
"When a patient presents themselves, we first ask for a semen sample. When the analysis shows that there is no sperm, we ask them to do a blood test for a hormone check. If the hormone levels are okay and still there is no sperm, then it means that sperm is being produced, stored, but are not coming down during ejaculation. This means there is a blockage," Dr Kireki says.
The tubes may also be blocked because of other reasons like surgery where tubes are accidentally cut.
3. Undescended testicles
Normally, when a baby boy is in the mother's womb, before delivery, the testicles descend and get into the scrotum.
"But sometimes this is not always the case. Sometimes one of the testicles can descend while the other remains in the canal. If this is not discovered early, and measures put in place to pull it down, the boy may grow up to face fertility issues. At this point this is only discovered after a scan that shows an empty scrotum."
Then a scan would be done to determine where they are.
"If they are not in the right place and aren't discovered for remedial procedures, scrotal cancer could develop," explains the doctor.
4. Abnormal connection of the tubes in men
Dr Kireki points out that sometimes the connections of the tubes can have a misalignment or disconnection.
"What happens in this case is, instead of sperm coming out correctly, they flow back into the bladder and into urine."
5. Other causes include cancer treatments like radiation therapy, autoimmune diseases and conditions like diabetes where the drugs can cause low libido and infertility.