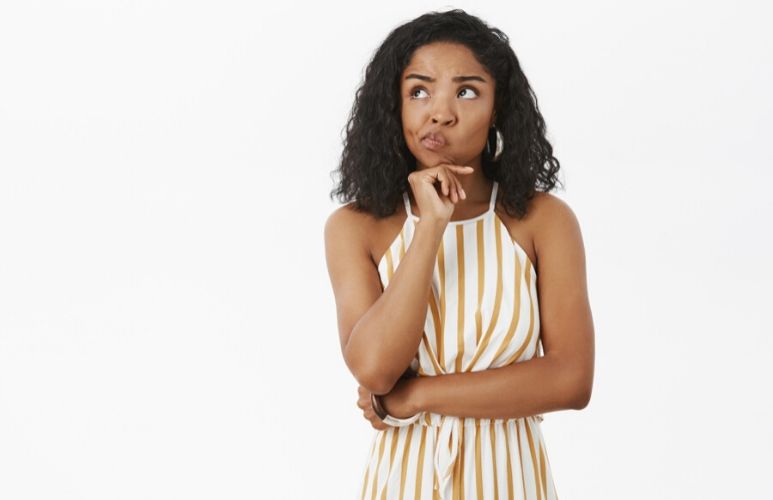 To my fellow women, until we walk in men's shoes, we might never really get to understand what it means to rise and go to bed as a man.
ALSO READ: Girl code: We are not angry, we are just relaxing
This, of course, applies the other way round too but today, I will touch on what it feels to be a man, especially in a country where society makes plans for you even before you lay out a plan for your own life.
I know how men are sometimes stretched to the extremes as they try to stand up and be the men we expect them to be. Having been born a woman, I must say there is a season of my life that I rode on my gender with ease. This was back when I was young and in the dating field. Not like I have left the field, I have just moved to another section of dating where love is mixed with panic. That section where age starts catching up and you end up falling in love with whoever dares to throw the love vibe your way.
When we were in our early 20s, women tended to give men the hardest time. I remember going on hundreds of dates just to pass time and to analyse the physique and financial abilities of innocent men who were genuinely in love with me. Deep down in my heart, I knew I was not even an inch ready to start a relationship with some of these men. Those were the days when I would carry my battalion of girlfriends to lunch dates. We would then sit there and giggle at how desperate the man looked after five of us showed up. Most of these men were struggling to find their bearing in life while we were there to destabilise them and drag them back to the starting point and yet we felt nothing about it. I can assure you, most of the men I turned down in my early 20s are now rolling in the kind of stability I only see in magazines and movies.
Then comes those 'good-to-look-at' men that we thought could add some bonga points to our image when we were seen around them. Those ones that started living a lie as soon as they discovered they could use their tongues and physiques to earn a living on these streets! We imagined ourselves starting beautiful families with them and living in beautiful haciendas with romantic backyards where we would roast some barbecue and sip wine each evening as we watched the sun set on the horizon. We could even see and hear our future chubby children running around playing as they communicated in the queen's language through the noses. Oooh Lord! We had such active imaginations of happy ever afters!
The tired looking men who approached us back then had channeled most of their energy towards their ambitions and bettering their lives. These men were so focused that they would exit our lives faster than they came in the moment they realised we were taking them for a ride.
At 21 or probably 22, when a man walks away from you and he wasn't even featuring anywhere near your dream husband, you make it the joke of the century among your friends. I will never forget how I even composed a song for someone's son back then. A not-so-good song. My friends even formed a perfect choir, with me offering my soprano wholeheartedly. How I wish I could turn back time, pick my soprano and swallow it. That was such a waste of voice!
But see, I had carried some teen excitement with me into my 20s. I sometimes look back and wonder if that indeed was a stage for most of us or was it just part of a chapter of a book titled Beryl? You see, the good-to-look-at men stole our hearts back then because they told us what we wanted to hear. Those men somehow belong there. They were created to look and sound good and that's just about it, nothing more.
ALSO READ: Girl code: Husbands, a little play goes a long
Twenty years later, they still look and sound good to everyone else but have nothing to show for the number of years they have done that. I call them cons of love! They actually never leave the dating scene; they are there to stay. The best they can do is change regions but maintain their 'job description'. We wasted each other's time terribly! Just when we thought we were doing them good by playing 'girlfriend' they beat us at our game. The only problem is, these men are like wine. Their game gets better by the day while ours suffers blows from all angles!
Those sharp men with lovely visions who I even composed songs about are the ones occupying the haciendas in my dream. Their wives have made them a home and their children have filled the homes. I can bet my last shilling that they have now turned into those men who are good to look at and who we would want to spend time with.
But see, we had the time to spend with them and that time is gone now. See now, we are here using our voices to echo what motivational speakers peddle around to sooth our dented egos. The men we gave our all have refused to exit the dating world but have since turned into the current generation Father Abrahams with children well represented in various counties. These men have managed to live their dreams and feel nothing about it. Their aim in life is to fall 'in love' with targets then fall out of love as soon another target is identified. There's no balcony, no barbecue, no hacienda and no children spitting the queen's English through the nose. All I see is heartache after heartache and deals that never mature -- and of course bitter baby mamas somewhere in the background echoing a motivational speaker.
The men we looked down upon found their missing rib and forged ahead. Those who looked good made soup out of our ribs and drank it spiced with pepper. So now we are here trying to retrace our steps figuring out where in life we took a wrong turn. Personally, I know where I took the wrong turn, it all started with the song I composed about an innocent man in love. Or was it the point where I giggled at his heavy rural accent? Or his worn out oversized coat? Or the day I burst out laughing when he asked for pawpaw-flavored ice-cream? I definitely made enough wrong turns.
Going back to make it right will be even harder. I will end up with more wrong turns. At my age, the last thing I want to do is to increase the number of the wrong turns in my life. My life vehicle doesn't even have enough fuel to last me that long. So I will just sit here and keep writing pieces in the papers hoping that one day, that good man sipping red wine on his balcony will read my piece and go like, "Bingo!'
ALSO READ: Girl code: Ladies, do you pretend to...you know?
Do not miss out on the latest news. Join the Eve Digital Telegram channel HERE.
The views and opinions expressed here are those of the author and do not necessarily reflect the official policy or position of Evewoman.co.ke