Audrey Masitsa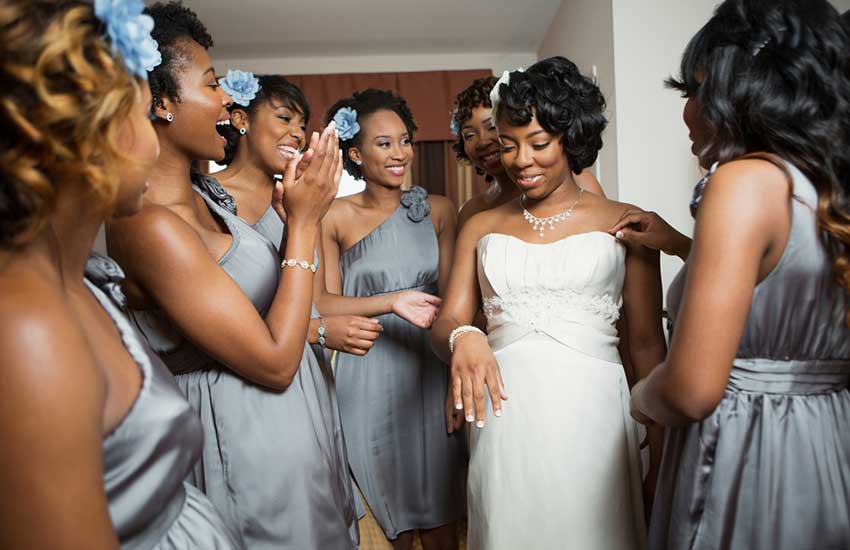 Bridesmaids are an important feature at any wedding. They are your ride or die, your go to if you need any errands run before the day or on the day itself. This means that as a bride, you need to think carefully about who you ask to be your bridesmaid.
ALSO READ: #FashionTips: Five easy ways to rock your white tees
Whether you want to have a 10 bridesmaids wedding or only two, these are some of the things you need to consider.
1. Availability
Before you put anybody's name in the line-up, think about how available they will be. If they have a demanding job or have just had a baby, they might not be able to commit themselves fully to their bridesmaid duties. You want bridesmaids who will keep time when it comes to dress fittings and who will reply to messages on time.
If you still feel these people will add value to your big day, ask them to help with other smaller tasks that won't take up too much of their time.
2. Costs
Being a bridesmaid comes with additional costs. Bridesmaids typically have to pay for their dresses and accessories, sometimes even make-up and hair. The people you choose to be in your entourage should be able to afford these costs. If you doubt any of your potential bridesmaids' ability to foot these bills, ask them in private, beforehand.
Even if you'll be the one paying for these expenses, you might find it less strenuous financially if you have fewer bridesmaids.
ALSO READ: #FashionTips: How to make your jumpsuit look classier
3. How close you are
Your bridesmaids need to be people you trust. We have heard stories of bridesmaids misbehaving with the groom. You want friends you can trust around your man, those who will have your back at all times.
Choose bridesmaids who are reliable, who will be honest with you should you become a bridezilla, and who will be there even after the wedding.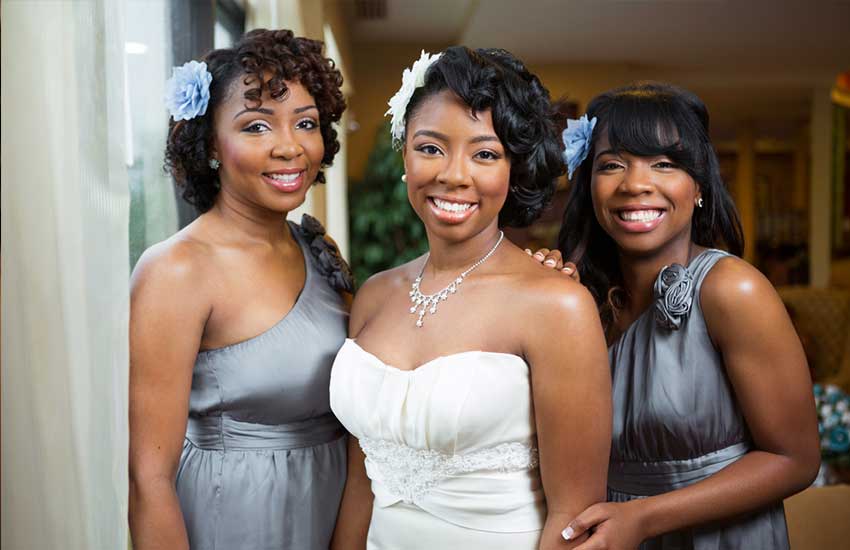 4. Siblings
If you and your siblings are close, they are your best bet if you want a bridal party that will be your support system long after your big day.
However, include siblings who are close to your age in the main line-up and assign the younger ones other duties during the wedding.
5. A team player
ALSO READ: I crochet swim suits and bridal gowns
You want someone who will be a good sport. At your bridal party, will spend a lot of time together and this could result in misunderstandings. You want individuals who can manoeuvre different situations and come out of them without causing a rift in the group. Remember, you want everyone to enjoy your big day. Nobody wants fake smiles immortalised in your wedding album.
6. Consequences
You need to think about how people will feel if you pick members from one family and not another. While you don't want anybody to guilt trip you because you chose so and so and left out so and so, weigh your options and go with the lesser evil. If having more friends than family members in your bridal party will prevent family wrangles, then that's the lesser evil.