Home
/
Easy recipe: Roasted sweet potatoes and chicken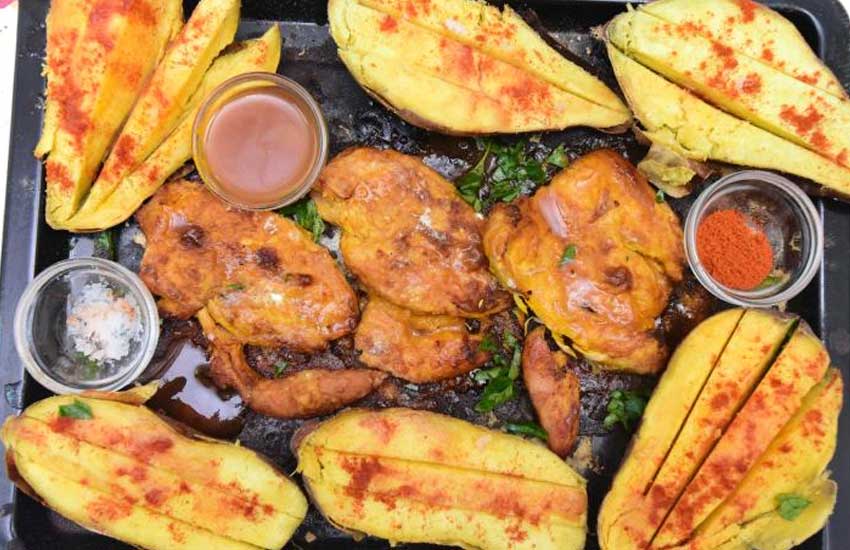 This is a healthy yet delicious meal you can fix for your loved ones in a matter of minutes. We give your sweet potatoes as well as chicken some twist by adding cayenne pepper and turmeric.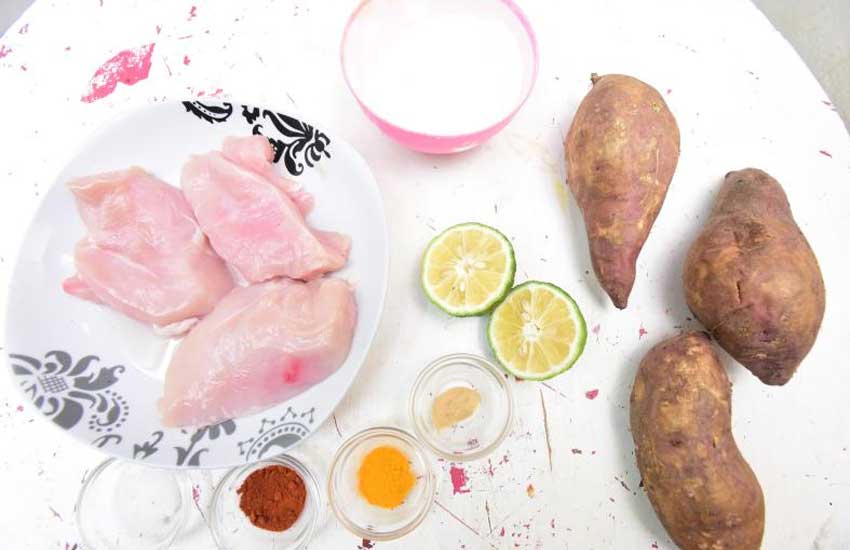 What you will need:
3 whole large sweet potatoes
400g chicken breast
Juice of one lemon
1 teaspoon cayenne pepper
1 teaspoon salt
1/2 teaspoon garlic ginger paste
1/2 teaspoon turmeric powder
1/2 cup white flour
Tamarind sauce for serving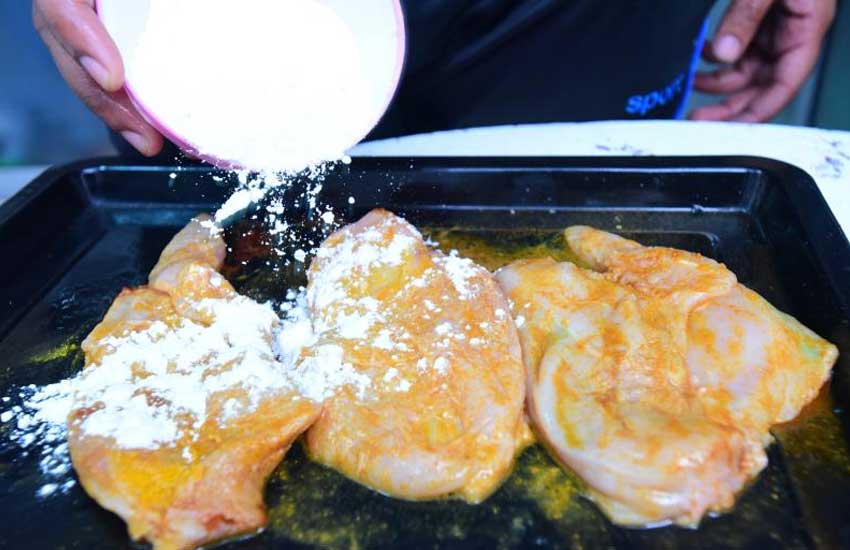 What to do
Cut the chicken breast into two, sprinkle some turmeric powder and cayenne pepper, add some salt and then squeeze the lemon juice on the chicken. Ensure all chicken is fully covered. Sprinkle the white flour on both sides of the chicken pieces, mix well and place the chicken on your baking tray. Cook at 180°C for about 30 minutes or until the chicken is golden brown.
For the sweet potatoes
Ensure the sweet potatoes are washed and clean, place them in an oven at 200°C for about 40min to an hour or until the sweet potatoes are soft and tender towards the inside.
Once everything is ready, remove from the oven, cut the potatoes into two and prick in the centre or make some strokes using a knife and then sprinkle some cayenne pepper, salt, and the tamarind sauce. Transfer them to the pan you used to roast the chicken, garnish with a little bit of some curry leaves and then sprinkle over some tamarind sauce and you are ready to serve your roasted sweet potatoes and chicken.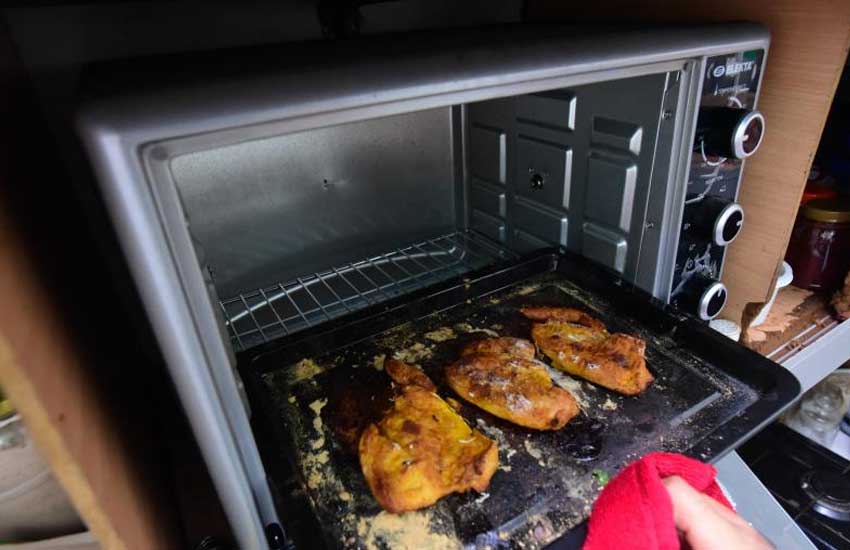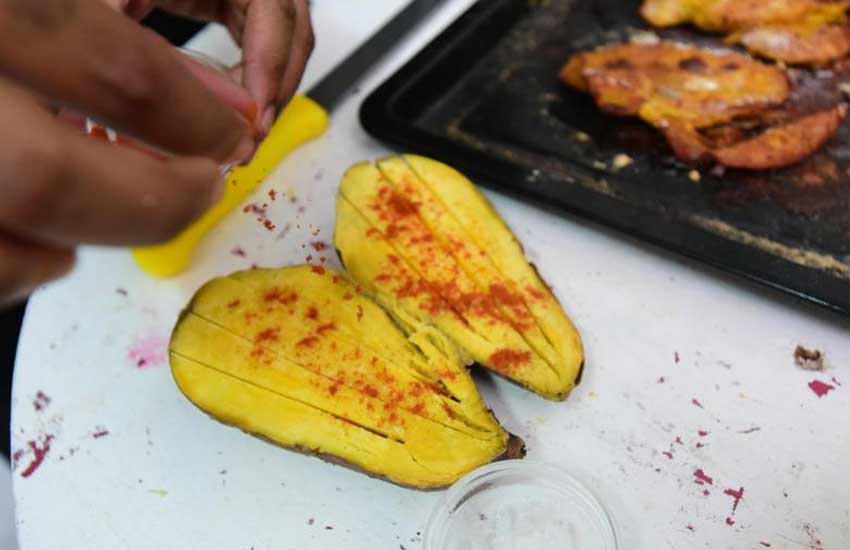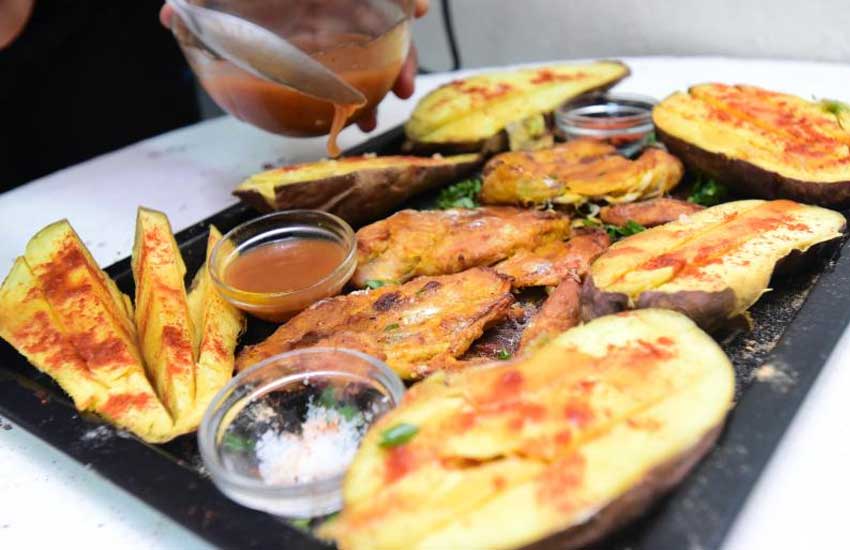 How good is the tea you make?
Related Topics