Tony Mochama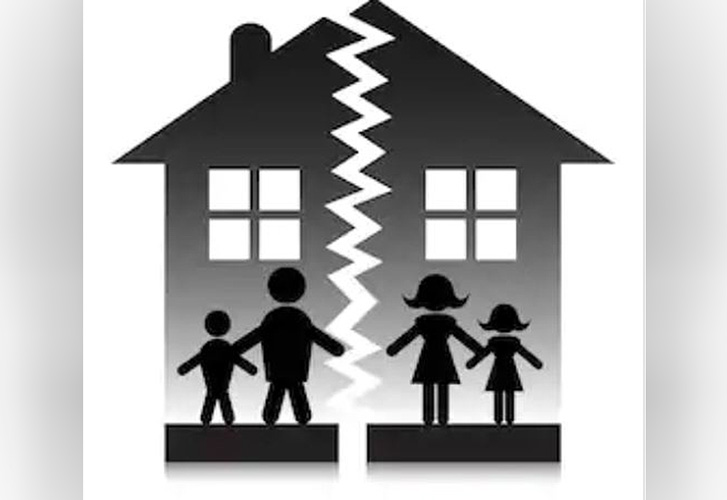 I followed that saga between a prominent family versus a woman who was married to their son before he died with both bemusement and sadness.
ALSO READ: Men only: 20 clear signs your woman is cheating on you
You'd have hoped that after the tragedy (loss of a first son) that befell this mightiest of Kenyan political families six years ago, the women-folk would be very close now.
Let me say here that I knew the deceased gentleman.
I even got to meet his foreign wife, once, in his company, at the evening party of the beach wedding of my lawyer pal Jack Muriuki and Nadria, back in November of 2012, at some swanky hotel in Coast.
My own feeling is that it is not the millions, but the grandson, who is at stake in this 'in-law' war.
What is to stop the Eritrean, once hundreds of millions are in the account, from taking off with her son, back to Asmara, cutting off all communication with her Kenyan shemejis, and because she will now be a rich, and still pretty widow, marrying some 'Haile Selassie' type character?
But that's not the issue for today.
The point is, once death happens, there is a lot of grief…
ALSO READ: Men only: Meet the heroes of mother and child care
After the grief comes anger and a whole lot of blame games and resentment – that often ends up tearing family members apart.
Sometimes, money too!
Look at that tragic Ethiopian Airlines crash from back in February – in which my personal friend and fellow columnist Tony Ngare passed away.
There is a man who lost his wife, daughter, and three grandchildren…
Now he has claimed that his late daughter's hubby never paid bride price for her.
And they got into a bit of a burial tussle.
Yet the truth is that Boeing may end up compensating about Sh30 million a life!
ALSO READ: Men only: Common relationship myths derailing women
Let's be clear here, our loved one's lives are priceless. If I was offered nine billion bob for my family, I'd tell that Satan to go to hell (to which the Mephistopheles would reply: 'You mean you want me to go back home?').
But if I were the eventual adjudicator/judge of this EA case, I'd give that hubby Sh90 million (for the kids), the mzee Sh30 million (for his late wife) and order that they split the thirty million for the woman (wife/daughter) equally.
Even in the Bible, one King had to be Solomonic in his wisdom when 'splitting' aside from a feuding family.
Sibling rivalry in childhood also often leads to irreversible family splits in adulthood.
For others, like those 'billionaire' brothers fighting over an estate in Kitisuru (or somewhere), it is the question of inheritance that has caused the great, and probably irreparable relationship rift.
I heard of a brother and sister – fraternal twins – who no longer speak because on the sister's wedding day, her twin bro got a bit plastered on the champagne and when the time for the toast came, told the groom: 'You are like that lazy guy who lives in his mom's basement, playing P.S. all day, but one day, wins a lottery. When you met my sister, boss, you HIT the jackpot.'
The two men ended up trading punches in front of the guests!
Most cases aren't as dramatic, but we have heard of a family that cuts off communication because someone married from the wrong 'tribe,' race or even religion.
There was this TV host whose mother never attended his wedding to his colleague because the strict SDA mom believed that television girls are sluts.
A popular blogger this week revealed the confessions of a Buruburu lady called 'Gacheri.'
She apparently had become promiscuous and a sex addict between the ages of 19 and 27, because of body shaming by her mother, and a dad who compared her (unfavourably) vis-à-vis her big sister.
Although her story had a happy ending, it could have gone in a whole familiar direction.
Gacheri going incommunicado on her parents, never speaking again to her sister.
Then when she got children, denying her parents the chance to see their grandchildren, only making up when one or the other of them is on their deathbed.