Vivianne Wandera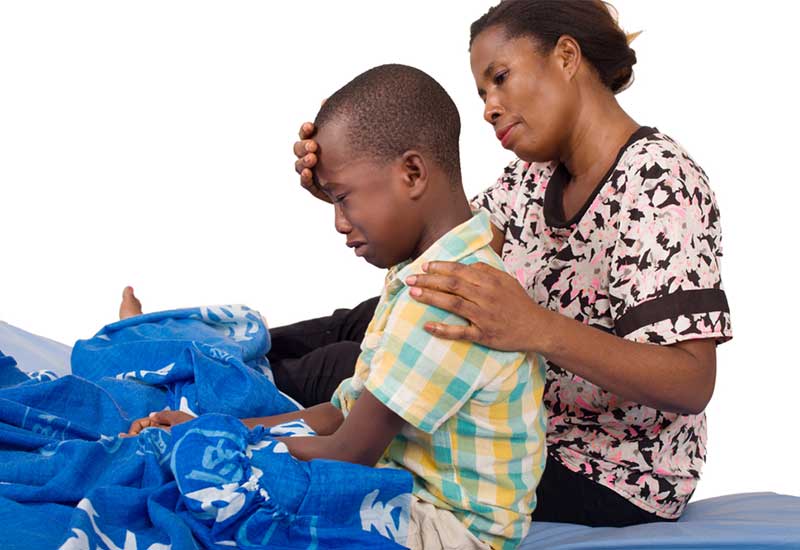 When a child gets sick, so many things run through their parents' minds. There is a fear of losing your child because in some situations the future is usually uncertain.
ALSO READ: I lost my leg to cancer, but I'm still standing
Instead of alienating the parents, be there for them and try to help them as it is not easy for them.
Having friends and family stand by your side during a difficult time goes a long way in giving you the strength to get through the hard times.
These are some of the ways you can be there for a parent whose child is suffering from cancer.
1. Always check on them
Whether you do it over the phone or in person, make sure you keep in touch as often as possible. Knowing that there is someone who cares and is thinking about them and praying for them during such hard times is important.
2. Take care of the other kids
Take up simple tasks like picking up the kids from school and dropping them off in the morning. You can babysit the ones who haven't started going to school or invite them for a sleepover with your kids so that they can also unwind and have a good time with their friends.
ALSO READ: Ask the doctor: What is the link between milk and cancer?
3. Cook for the family
Offer to take care of the family by cooking for them from time to time. You can also look around the house for what they need and shop for them. Meal prep for them and freeze the food so that they have an easy time getting something to eat for a couple of weeks.
4. Take them for a treat
Not only does the price of food and drinks add up very fast in a hospital, but hospital food gets exhausting and loses taste over time. Take your friend for lunch or bring them their favourite food at the hospital if they are not in a position to leave the hospital.
5. Help them with chores
House chores tend to get forgotten when a family member gets seriously ill. Help the parent taking care of a sick child by doing their laundry, cleaning their dishes and at times, go grocery shopping for them. Make sure the other kids have eaten and taken their showers as well.
6. Take care of all the updates
Having to deal with all the questions from friends and family at this time can be difficult especially when one has to repeat the same thing over and over again. You can step in and make the phone calls to update the close family and friends whenever there are any important updates. Make sure you have discussed this information with the parents first and let them know what they are comfortable with you sharing.
7. Make them a care package
Parents put their own needs aside when taking care of their ailing child. Take your time and make a care package for them that has all the little things they love from their favourite scented candles to the favourite shower gel and bath bombs that will help them relax. You can make a short playlist for them that has songs that will uplift their spirits and add chocolate, especially dark chocolate which is said to improve one's moods. You can also send small gifts for the childlike dolls and cards that have been signed by their friends.
8. Take shifts with them at the hospital
Parents need a break too especially when their days are spent in a hospital catering for their child or at home taking care of the child who is unwell and the rest of the family. If you are paying them a visit at the hospital, give them a chance to relax by watching over their child while they take a walk and get some fresh air for a short while. This may sound like a lot but it goes a long way as they get the chance to unwind and relax even for a minute.
9. Fundraise for them
Cancer treatment is not cheap and tends to dig deep into savings. Instead of letting your friends struggle without even saying it to anyone, organize a small fundraiser among your group of friends and family, neighbours and workmates and raise some money to support them. This will go a long way in showing that you care and are wishing them well.
10. Give them a shoulder to lean on
Nothing breaks a parent's heart more than seeing their child suffering especially when there is nothing they can do to take the pain away. Instead of telling them that their child will be okay which is supportive but there is no assurance that the child will be okay, tell them that you are there to listen whenever they need someone to talk to.