Caroline Njoroge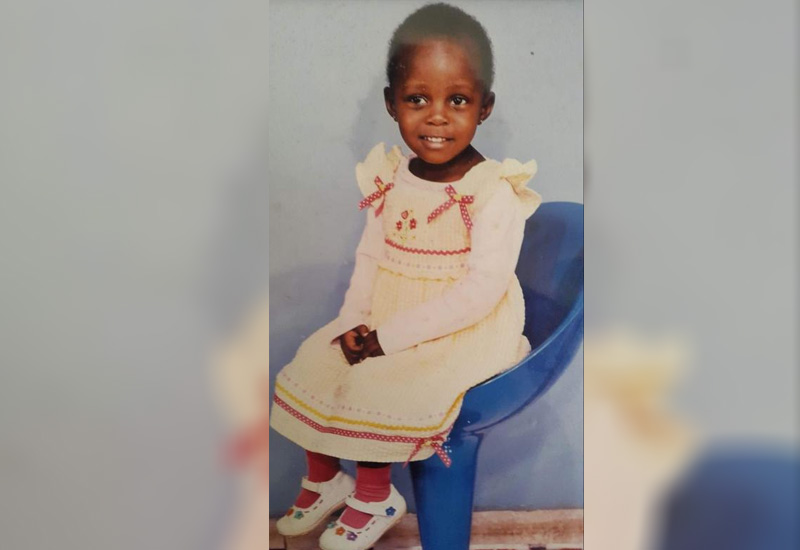 Despite having gone through some turbulent times, Linda Nafula Omutayi, 41, says, there has not been a tougher storm than what she went through when she lost her 3-year-old baby girl to cancer.
ALSO READ: 'My boyfriend's leaving me because I stopped wearing make-up after I gave birth'
"Were it not for the fact that I was pregnant at the time, I would have committed suicide. I contemplated it… But I never told anyone," she says.
This chapter of her journey began when her second born baby developed what looked like a boil on her buttock. Baby Rayna was one year and a few months old. The boil made her cry uncontrollably, so she and her husband took her to hospital for a check-up.
The doctor they consulted told Linda and her husband that their baby just needed minor surgery to clear the abscess then she would be okay. So, the surgery was done. And the problem was over… or so they thought.
When they hired a nurse who owned a chemist near their home in Pangani to cater to the wound left after the surgery, they realised the issue was bigger than they previously thought.
"This wound has been growing over time as opposed to it shrinking. I propose that you go to KNH (Kenyatta National Hospital) and have some serious tests done on her," the nurse told them.
And so began the trips to KNH where doctors told them that Rayna had a cancerous tumor. After seeing a specialist at the hospital, they realised they couldn't foot the bill for the amount he was asking for to have the surgery done. So, a friend proposed they consider Kijabe Mission Hospital.
There, doctors performed surgery on Rayna. "I remember sitting outside the theatre for hours on end," says Linda. "And when they took a longer period of time than we had been told the surgery would take, I panicked, but no one would allow me or my husband into the theatre," she narrates.
ALSO READ: Baby Drago's diary: At long last, baby is back in the city
The doctors then told her that the surgery took longer because they had not considered how long it would take to fill the hole left after they removed the tumor.
"It was so hard for me and my family. Cancer drains you financially, emotionally and so many other ways. There were days when there literally was no food in our house," Linda explains.
At the time, they had two other children. Peniel, their first born who was then 4, could not really understand all the changes happening. Sometimes she asked where her sister Rayna was, other times she would ask for her mother when Linda had to spend nights at the hospital with Rayna.
"The journey was such a lonely one, not to say that we did not receive support here and there but generally things were tough at the time. We lost a lot of friends. I questioned God a lot. We argued with my husband often. Looking back now, I know that I suffered from depression at the time," says Linda adding that if her marriage remained intact in that season of life then she knows for sure that it is till death do them part.
Baby Rayna then went for chemotherapy for 6 months and took a 2-month break. It was during the break from the therapy that Linda and her husband were told that the tumor had reoccurred. They took her for another surgery, but this time, the doctors said they couldn't remove it… it had spread way too much; to her womb and all the way into her intestines. It had blocked her rectum and they now worked towards performing a colostomy, a procedure to create an opening (stoma) in the large intestine (colon).
Linda's husband, Henry Omutayi notes that the journey has indeed been difficult.
ALSO READ: Has my child been suffering from maggot infestation for six years?
"I've been through a lot in life, but there really is nothing that compares to losing a child. I did everything I could to raise money to pay bills including making trips to Kakamega in the evening hours and charging passengers in order to make some extra money," he says.
A sound engineer by profession and now an associate pastor at Jubilee Christian Church, Mr Omutayi says despite the pain, he still wouldn't change a thing.
"I found treasure in the fire. I learnt to trust God for everything. As a wise man once said, 'you never know God is all you need till God is all you have,' there are a lot of things that don't move me now. I learnt to trust more, to lean more… that it's okay for me not to understand everything."
Mr Omutayi recounts that there were times he almost caused accidents along the road because of the stress he was under.
He adds that he came out of that season with refined character.
"Sometimes, to encourage myself, I thought about Shadrack, Meshack and Abednego from the Bible. What I can say is, I learnt to hear God's voice for myself… I had to, otherwise I wouldn't know how to navigate through such a dark tunnel."
Having been the sole bread winner as Linda did not have any source of income at the time, the financial pressure fell more on him.
"You know, sometimes people think supporting someone going through such a rough patch has to involve money but sometimes there are little things that can go a long way. For example, I had to come from hospital or from a job and rush to go pick my daughter Peniel from school. As small a task as that may sound, sometimes, it was tough," adds Mr Omutayi.
Linda, on the other hand, remembers facing hard times when the househelps she hired would quit after a short while. "They would come, see the situation and sometimes leave the very next day. Those that tried would stay for a month then leave," she says.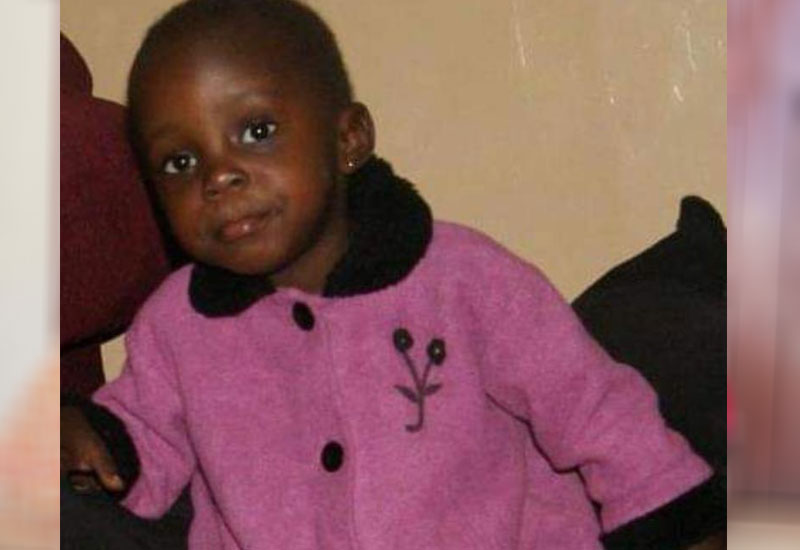 She says the two-year journey when they moved from hospital to hospital felt like a lifetime. After the doctors performed the colostomy, the baby was sent home.
"My baby began rotting while alive," says Mr Omutayi, "and there was nothing I could do. The doctors gave us medication to ease the pain but after a while, the drugs no longer did anything for her. So, I watched her die daily. Every day, she was a little life, a little less strength, a weaker smile than the previous day," he says.
Mr Omutayi recounts days when his then two-and-a-half-year-old baby Rayna would wake up in the middle of the night and ask him to dance with her, "Most days I was so exhausted, but I couldn't say no."
Other times she wanted to be taken out to watch other children play. She couldn't walk much as it would put a strain on her frail body and the pain would escalate, so she would just stay in her father's arms and watch the children play.
Some months before she passed on, Rayna's wounds would smell. "It's like her body was decomposing slowly from the inside," says Linda.
By then doctors had already given up on Baby Rayna so she was often home with one or both of her parents. Some nights, she wanted to sleep with her parents and be covered with the same blanket. Even though the stench was almost unbearable, they would do as she requested. "Love has a way… It always finds a way no matter how hard things get," Linda says.
"When my baby passed on December 2012, I was heartbroken. Actually, heartbroken is an understatement, I was a wreck. I lectured God. After all the believing, all the praying, then this happens. I was mad at God, then discouraged but I poured my heart out to Him anyway. No one could understand my internal turmoil. I have reconciled with the fact that I will not understand everything that happens to me in my journey on earth. Looking back, as ironic as this may sound, that season ended up in me having stronger faith in God," says Linda.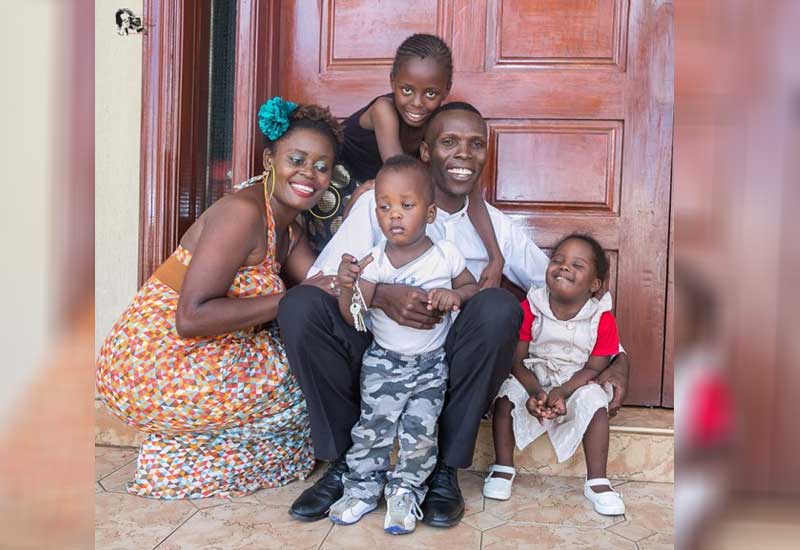 "To the person going through a similar journey, ask God for His grace to keep you strong because I know prayer is the last thing on your mind right then. Take care of yourself. Take breaks. It's okay to ask help from friends and family so that you do not burn out physically or emotionally," she says.
Linda encourages parents and caregivers of ailing loved ones to find a support group. "It helps you know you are not alone. Acknowledge the emotional upheaval you have. Feeling angry, frustrated does not make you a bad parent or person. It just means you are coming to terms with the fact that you cannot be in complete control of everything — especially not the health of your loved one," she says.
"And to family and friends, offer whatever support you can. Be it financial, or assisting to babysit – or just being a source of encouragement. There is always something you can give," Linda says.