Chef Ali Mandhry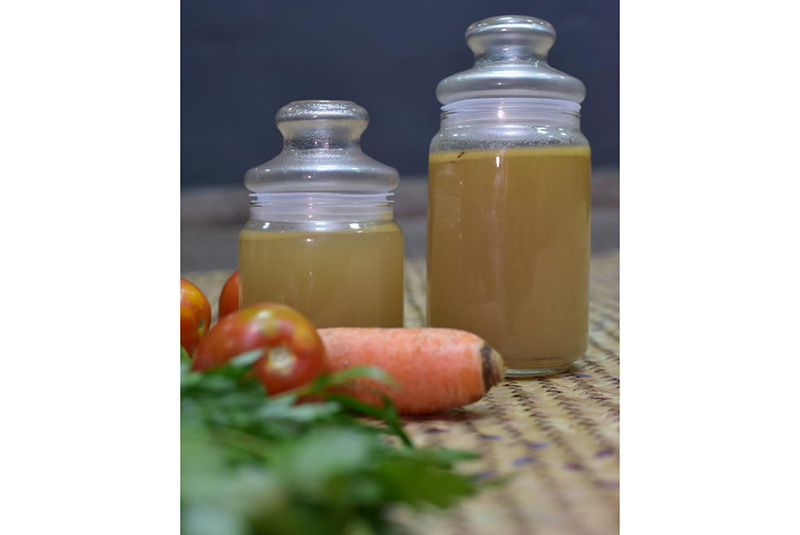 ALSO READ: #Easyrecipe: Sweet potatoes, wet fried beef and beans
Making homemade chicken stock is easy.
Not only do you save money, this is healthier because of iron, collagen, and vitamin-rich marrow from the bones, not forgetting it adds flavour in your food.
What you will need:
1/2 chicken (debone and use the carcass and bones)
1 stick leeks
1 onion
1 carrot
2 bay leaves
Salt
Pepper
1 tablespoon oil
1/2 bunch parsley
4 garlic cloves
1 teaspoon rosemary
4 litres water
What to do:
Debone the chicken and separate bones from the flesh, preserve the flesh or boneless chicken well for future use.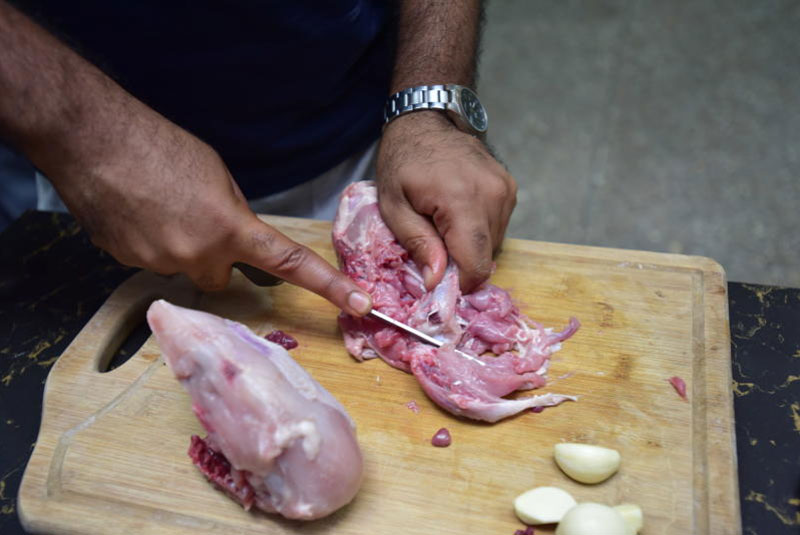 For the stock, you only want to use the bones and the wings. Skin if you wish, clean the carrots, onions, leeks and cut them into rough slices, chop the sliced garlic cloves.
ALSO READ: #EasyRecipe: Coconut glazed pan chicken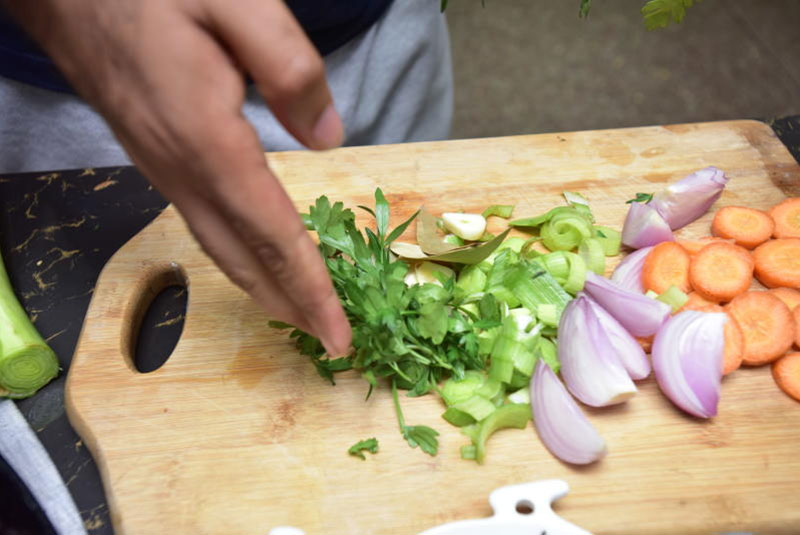 And the parsley, add some bay leaves and set aside... in a pan, over medium heat add in some oil then add the cut vegetables/ingredients, add the bones, wings, skin, rosemary, pepper and salt.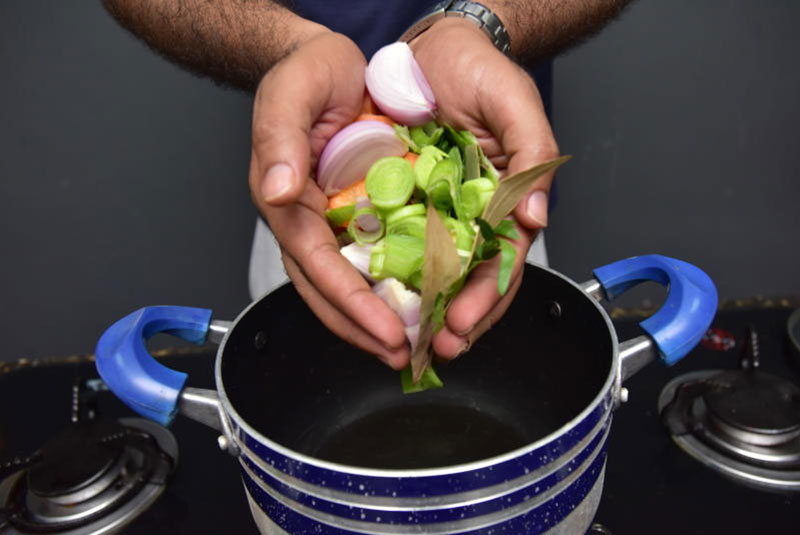 Sauté until the vegetable and chicken start to brown, add water, bring to a boil on high heat and reduce to a low simmer.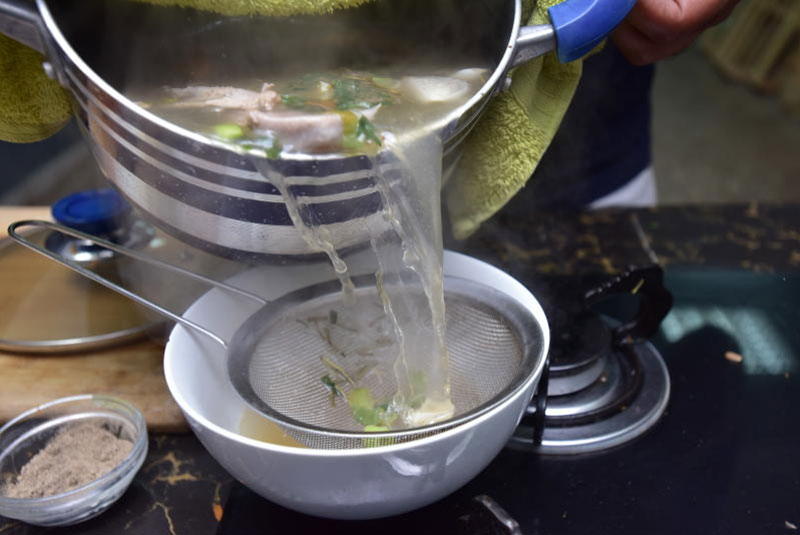 If scum rises to the surface of the pot (this usually happens in the first half hour of cooking), skim off with a large metal spoon.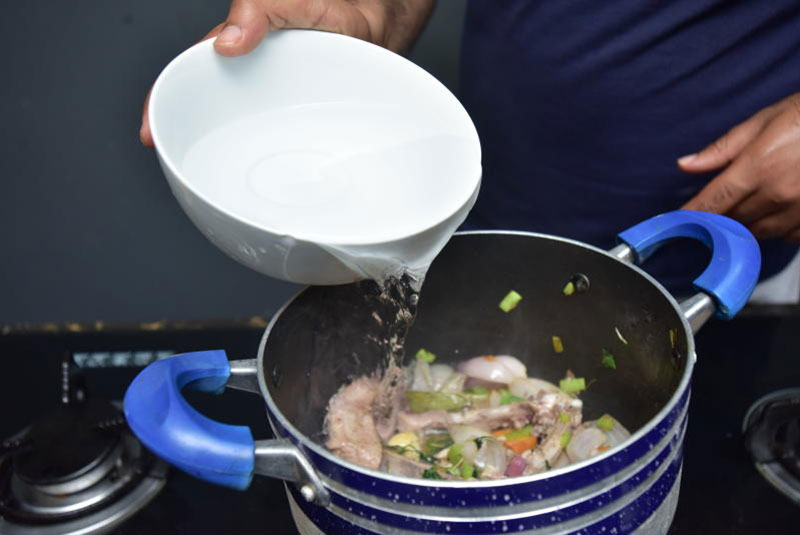 ALSO READ: Hyperhidrosis: The man who sweats through rain or shine
Let simmer at a low heat uncovered, for 3 to 4 hours.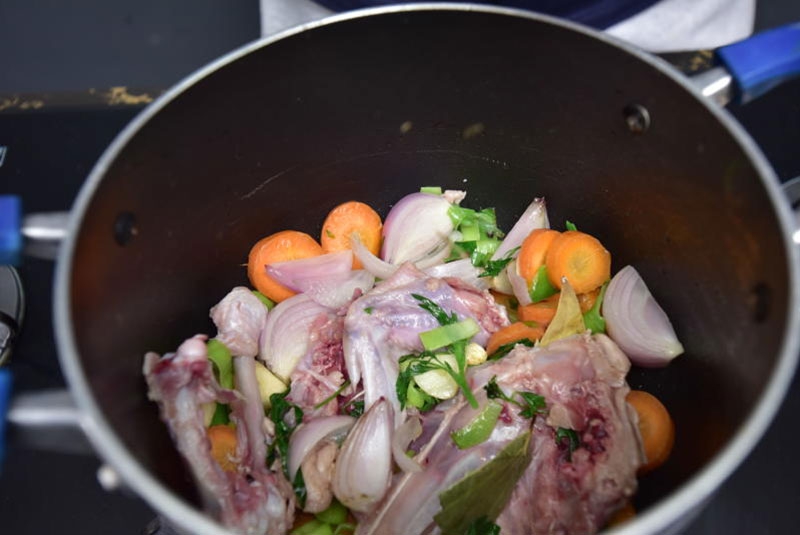 Pour the stock through a sieve into a bowl or pot to strain out any solids.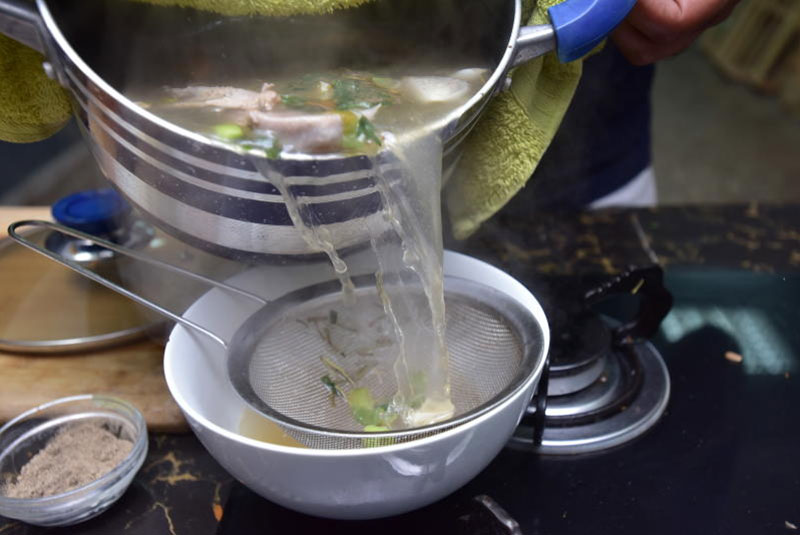 Pour into jars and let it cool down before freezing. Stock should last a week or so in the fridge, and several months in the freezer.