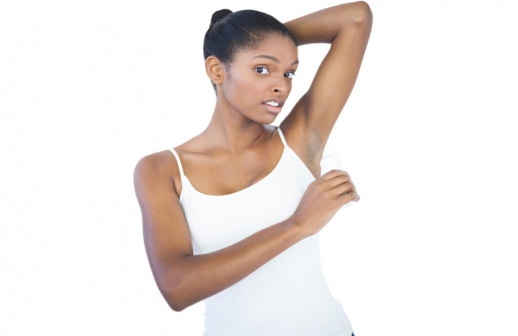 Do you ever look at those advertising billboards and wonder how the models have such perfect underarms. That is, aside from Photoshop? If you're like me, your underarms may be one of the parts of your body you pay the least attention to.
ALSO READ: What you need to know about cannabidiol skincare
My underarm beauty regimen consists of the occasional shave or wax, and daily deodorant usage. There are those days when I'm just about to step out of the house in a sleeveless dress and I realise that my underarms are not what they should be.
So I quickly dry shave before running out of the door. So years of shaving and not moisturizing may have given my armpits a darker color than the rest of my body.
Here are some natural remedies to smoothen and lighten your skin.
1. Lemon juice and honey mask
Each day, rub a slice of lemon onto your underarms before you bath. Lemon is a natural skin lightener, exfoliant, and toner so it leaves your skin feeling smoother and softer. During your bath, mix an equal amount of raw honey and lemon juice. Apply this onto your underarms as a mask and leave on for five minutes. Rinse the paste off and moisturize.
2. Bicarbonate of soda scrub
Make a natural skin lightening scrub by mixing one spoon of bicarbonate of soda with one spoon of coconut oil. Gently scrub your underarms and leave the scrub on for 5-10 minutes before rinsing off. When used over time, bicarbonate of soda exfoliates the skin getting rid of dark patches and body odor. In place of coconut oil you may use fresh lemon juice or apple cider vinegar.
ALSO READ: Mother of two's 50th birthday photo-shoot takes internet by storm
3. Potatoes
Thickly slice a potato and rub it directly under your arms daily. Rinse and moisturize afterwards. Potatoes brighten dull skin and improve elasticity.
4. Gram flour mask
Make a skin lightening mask or paste by mixing 2 spoons of gram flour, 1 spoon of milk, 1 spoon of lemon juice, and a pinch of turmeric. The paste will appear yellow in colour. Apply on clean dry skin and leave it on for 30 minutes before rinsing. The lemon and milk will work to lighten and brighten the skin.
5. Turmeric mask
Mix some turmeric with coconut oil and apply this paste onto clean underarms for 20 minutes. Tissue off then rinse with cool water. Turmeric is rich in antioxidants and draws out impurities while lightening skin discoloration.
6. Aloe vera
ALSO READ: Imperfectly perfect: Ava Clarke taking internet by storm with her stunning beauty
Apply some aloe vera juice onto freshly shaved underarms to disinfect and to moisturize and heal the skin. It is high in antimicrobial properties and it also encourages skin rejuvenation. Some ladies even use the fresh Aloe Vera gel (slice the leaf to obtain the clear part for use) as a shaving gel. It is slippery and moisturizing therefore ideal for this function.
If you prefer to shower in the morning, get in the habit of cleansing your underarms before bed with a warm wash-cloth. This will remove the layer of deodorant that has been there all day and enable your pores to breathe. This is very important because it is part of our lymphatic system which removes toxins from the body.
For More of This Stories Subscribe to the Standard Epaper to get a copy of Eve Woman in the Standard
Do not miss out on the latest news. Join the Eve Digital Telegram channel HERE.