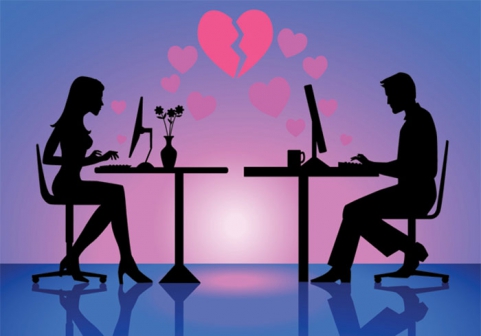 Online dating through apps and websites has become the second-most common way for couples to meet - in fact, research shows a third of recently married couples met on the world wide web.
ALSO READ: How to avoid presenting yourself as a sex object in your relationship
Are you in the market for a new partner? Check out our online dating tips for sparking love - and the tips to keep in mind too.
1. Choose the right profile picture
Pick a profile picture that's clear, recent and upbeat.
Holiday snaps tend to do well as they imply positive energy.
2. Be ready to date
Before you go online, think carefully about your wants, needs, exes and any deal-breakers.
If you're not over a previous relationship or anxious about going online; you'll self-sabotage.
ALSO READ: 'My husband has been keeping a dirty secret for 30 years and I'm sickened by it'
3. Personalise your bio
Make a point of your interests, hobbies and what makes you unique - this way, you'll attract the right people.
You need to set yourself apart - and invite others into your world - guarantee this with a colourful and catchy bio.
4. Don't waffle
Keep it simple and don't get carried away.
Give your profile a read and think to yourself, "Would I want to hear more?"
5. Ask questions
ALSO READ: Girl code: We are not angry, we are just relaxing
Questions are inviting and can spark conversation.
For example: Do you enjoy travelling?
For More of This Stories Subscribe to the Standard Epaper to get a copy of Eve Woman in the Standard
6. Say what you're looking for
Be open and to the point. If you're looking for a fling, you don't want to attract long-term-relationship-seekers, and vice-versa.
7. No personal details
Never share personal details on an online dating site - even your social media page - especially on your profile.
A good and trusted site will never disclose any of your details - including name and email address without your consent.
8. Pick a safe site
Do your research before signing up to any websites or apps - and make sure it's a trusted one.
That's not to mean you shouldn't be cautious though. Avoid conversations around your finances, and think twice before giving out any personal information.
9. Mention your interests
Your hobbies can help you connect with suitable matches in an instant.
Focus on what makes you social - outdoor sports, teaching and group activities are a good start.
10. Don't exaggerate
Avoid lying on your profile at all costs.
Chances are, if you're caught, you'll be blocked from the site
Do not miss out on the latest news. Join the Eve Digital Telegram channel HERE.