Wambui Kuria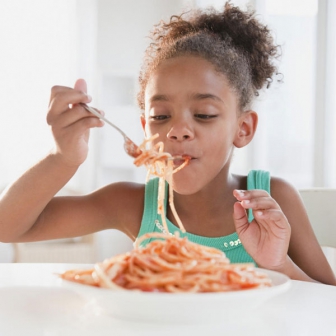 "What's for dinner" the all annoying but must ask question asked everyday or every other day. Adults have a choice of eating on the way home or having a quick snack once you get home. But the children will have to eat what is cooked and most, if not all the time, it's the same thing day in day out. Rice and stew, spaghetti and minced beef, stewed chicken, greens to mention but a few.
ALSO READ: YouTuber Myka Stauffer's reason for giving up adopted autistic son
"Mummy, toa hiyo, sitaki" that's your angel asking you to remove the onions and tomatoes from their food. It would take me two-three minutes to do that for my children. By the time I get to my food, I have to heat it and don't really get to enjoy it. Two of my children are grown now but I still face the same challenge (though not often) when my children are like "mum rice again or we had spaghetti day before yesterday". This gets my creative mind working and play around with recipes.
Here are a few easy-to-make meals and most of the ingredients are right there in your kitchen. You only need margarine, vegetable oil, fish fillet and pasta.
1. Easy mac n cheese
All a child's favourite. Pasta, cheese and cream. Combine the three and you have a meal even for you.
For this recipe, I have used processed cheese but you can substitute it with more cheddar cheese or cream cheese. A recipe of less than 30 minutes, all mums should know how to make this.
Serves: 4
Prep Time: 15 minutes
Cooking Time: 10 minutes
Ready In: 25 minutes
ALSO READ: Simple ways to teach your kids time management
Ingredients:
? 1 cup pre-boiled elbow pasta
? 170g processed cheese, shredded
? ½ cup cheddar cheese, shredded
? 2-3 tablespoons heavy cream
? Salt to taste
Directions:
In a large cooking pot, bring water to a boil. Add the elbow pasta and cook al dente (firm to the bite). This should take about eight-10 minutes. Drain.
Return the drained pasta to the pot, mix in the processed cheese, cheddar cheese and heavy cream. Stir until cheese is melted. Sprinkle salt, mix and serve.
2. Healthy fish cakes
Fish is among the healthiest foods on the planet. It is loaded with important nutrients, such as protein and vitamin D. Fish is also the world's best source of omega-3 fatty acids, which are incredibly important for your child's growth and brain.
Regular consumption of fish can reduce the risk of various diseases and disorders. Selected research findings indicate the following: Asthma for children, the more they eat (recommended twice a week), the less likely they are to get asthma. Fish being rich in omega 3 fatty acids can contribute to the health of brain and the retina.
Yields: 10-12 patties
ALSO READ: Mother inspires as she helps her special needs son skate
Prep Time: 30 seconds
Cook Time: 10-20 minutess
Ready In: About 10 minutes or so
Ingredients:
? 500g fish fillet, steamed and mashed with a fork
? 2 eggs, separated
? 2 tablespoons low fat yoghurt
? 2 teaspoons mustard
? 1 tablespoon dill, chopped (optional)
? 4 spring onions, finely chopped
? Grated rind and juice of 1 lemon
? 2 cups (120g) soft white breadcrumbs
? 1-2 teaspoons vegetable oil
3. Veggie and chicken balls
Do you remember Dennis the Menace? He always played with his peas and carrots, flicking them across the table, out the window or giving the family dog (I still enjoy the cartoon and movies). The meal constantly on the menu was mashed potatoes, sausage peas and carrots.
My mum cooked that for me and my siblings every now and then (sausage was pretty pricey then). This story is leading to how I got my older children (when they were younger) and my soon-to-be two-year-old son to eat vegetables.
In this recipe you can use fish, beef or chicken mince. White meat is always best as it takes shorter to digest. Bake or deep fry.
Yields: 14-16 chicken balls
Prep Time: 5 minutes
Cook Time: 30/40 minutes
Ready In: 35/45 minutes
Ingredients:
? 1 egg
? ½ cup carrots, grated
? 1 cup courgette, grated
? ¼ cup peas
? 1 small onion, very finely chopped
? Salt to taste
? 1 teaspoon dried oregano
? 1 teaspoon dried basil
? 300g minced chicken
? ½ cup parmesan cheese (optional)
? ½ cup breadcrumbs
4. Honey glazed chicken wings
Cold or hot, this is the perfect meal for the children and even you. Children love chicken drumsticks, substitute that for the wings. Serve them with fries, creamy mashed potatoes, coleslaw (most if not all children love it) and you are good to go.
I like to prepare the chicken a day before. It gives the ingredients good time to infuse and ensures cooking day is just a few minutes. Do away with the garnish when it's for the children. Children like it simple but yummy.
Serves: 4-6 (children)
Prep Time: 5 mins
Marinating Time: 4 hrs
Cooking Time: 20 mins
Ready In: 4hrs 25 mins
Ingredients:
? 1kg chicken wings
? 1 teaspoon vegetable oil
? ½ cup choma sauce
? ½ honey
? A dash of dark soy sauce
? Salt and black pepper to taste
Directions:
In a bowl, combine all the ingredients, mix well, cover the bowl then put in the fridge and leave to marinate for 4 hours (or overnight)
Remove the marinated chicken wings from the fridge and let them sit out for about 10mins before cooking.
5. Bacon & Herb Creamy Mash
Bacon, bacon ohh bacon. Children just looooove bacon. For breakfast, lunch, dinner as a snack. Anytime is bacon time.
Here is a recipe that will make potatoes your child's favourite menu item.
Serves: 4-5
Prep Time: 5 mins
Cook Time: 35 mins
Ready In: 40 mins
Ingredients:
? 700g white potatoes
? 1 cup milk
? ½ cup cheddar cheese, shredded
? ½ cup cooking cream
? Salt and pepper to taste
? ¼ cup spring onions, finely chopped
? 4-6 rashes bacon, cooked to a crisp and chopped
Directions:
Place the potatoes into a cooking pot, cover with water, sprinkle with salt then bring to a boil. Reduce the heat and let simmer until cooked. Take about 10-15mins.
Drain, and return to the cooking pot.
Over low heat, add the milk, and mash the potatoes with a potato masher to desired consistency.
Allow to cook through for about a minute stirring constantly. Remove from the heat, add the cheese, and stir until cheese melts. Over low heat, stir in the cooking cream, salt and pepper, spring onion and bacon for about 2mins
Plate the creamy mash, sprinkle bacon