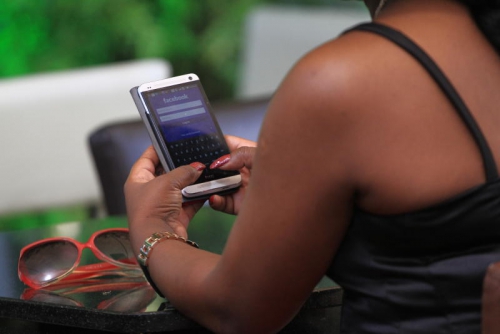 In their quest for love, two Kenyan women fell victim of an intricately woven con game that left them embarrassed and heartbroken. They spoke exclusively to BERYL WANGA ITINDI in the hope that they could warn other women against falling in the same trap.
BEATRICE'S STORY
Picture this: A woman has dreamed, all her life, of her walk down the aisle in a gorgeous wedding gown to the rhythm of her favourite love song. In her early 20s, she had several suitors but she wasn't keen on marriage so she ignored the advances. The men thought she was "playing hard to get," so her indifference earned her even more attention.
But then she hit her 30s and the advances became fewer... and soon, there was not a single suitor in sight. The thought of reaching 35 with no Mr Right in sight sends her into a frenzy and she starts to live a life of depression and desperation.
One woman, Beatrice (not her real name), confessed to Eve Woman in an exclusive interview that a similar state of mind left her vulnerable to a trap that changed the course of her life. Still reeling from the effects of a romance gone wrong, she says she wanted to share her story with women so that they would not suffer the same fate.
It all started one day when she was on Facebook. She noticed a friend request from, "George Tanga" who she did not recognise but, figuring it was probably an old high school friend, she clicked on the button to accept the request.
"Normally, I would have been annoyed by the cliché message, 'Thanks for the add,' George wrote on my wall. But because of the magnificent photo on his profile, I felt nothing but delight that such a young and handsome man was seeking me out in this era where the ratio of men to women is 3:1," Beatrice says.
Two days after becoming Facebook friends, Beatrice and George had exchanged phone numbers. Their correspondence then grew from flirty 'inboxes' to lengthy live chats on Facebook. Every night while she lay in her bed, they would chat on WhatsApp until the wee hours of the morning, George assuring Beatrice of his love for her. Every morning, she woke up to love messages from George.
"He struck me as a rare kind of man. He showered me with attention and sweet words. I felt like a black Cinderella. It was like a dream come true, a prayer answered. The number of times I had prayed and fasted for a husband... indeed, the Lion of Judah had passed me not," Beatrice says, almost laughing at herself.
She recalls that on their first date, which was exactly 12 days after the friend request, George showed up at her workplace in a black BMW at exactly 5pm, just as she was winding up for the day.
"I had my own car but George had convinced me that we should use his car so I had taken a matatu to work," she recalls.
Beatrice worked in a reputable firm and held a managerial position. The respect she got from her workmates was immeasurable. If anything, she was a mentor to most of them.
"In person, he was HOT. It was love at first sight although I had already seen him before in photos. I thought I already knew this man inside out. I had opened my world to him and given him access to my private life. In one week, it felt like we had known each other forever," she says.
That evening, George took her to dinner at a five star hotel and made sure she felt like the queen of England.
"George had told me he lived in Nakuru but would travel to Nairobi once in a while to attend 'board meetings' for his company, which I never got to see...blame it on being blinded by love. So, the few times he came to Nairobi, we spent the night in the same five star hotels," she says.
Smitten, Beatrice started to ask George about meeting his parents and friends. But their plans kept being postponed because of 'urgent' meetings or family matters that he had to take care of since he was the bread winner in his family.
"All these mishaps never raised my suspicions. I was in love and they say love is blind," she says.
For More of This Stories Subscribe to the Standard Epaper to get a copy of Eve Woman in the Standard
Three weeks into their 'relationship', Beatrice introduced George to her close friends and she was planning to take him to meet her family. Beatrice would welcome him to her home when he was in town. She had given him access to her home and would even give him her car to move around with.
"George's 'driver' was always running errands for his 'company' with his car when he was in Nairobi," Beatrice explains.
A month into the relationship, just as they were planning to travel to Beatrice's parents', she was hit by a bombshell.
"One afternoon, George passed by my office on his way to the 'airport' to pick his diabetic mother who had travelled from upcountry for treatment. He said his phone had gone off and he needed to communicate with his mother once she landed," Beatrice narrates. "He asked to use my phone and, as fate would have it, he had also, apparently, left his laptop at the board meeting since it was being used for PowerPoint presentations."
So George asked to use Beatrice's laptop, claiming he had some work to do and e-mail to send as he waited at the airport. Being the "fiancée" in love, she gladly helped her man out, offering to go off air as he used her phone. After all, it was only going to be an hour or so.
But three hours later, George had not showed up and he could not be reached on phone.
"I didn't panic at first because I thought that maybe my phone had gone off as well...that he had decided to rush back to 'his company' for the meeting he had left halfway. I only began to panic when the time came to leave the office and I still had not heard from George. I was actually worried that maybe something bad had happened to him," she says.
She did not have anyone to call and ask about George because she had not met any of his friends — she had only talked to them on his phone.
"So I left the office and drove home. I was uneasy but I ignored the feeling," she says.
"When I opened the door, the house looked strange. I walked through the house but I couldn't tell what was unsettling. It was only when I had set my bags down and walked to the kitchen for a cold drink that I realised my fridge was missing. In a panic, I looked around the house. My microwave was gone and so were my TV and entertainment system," she says.
It was clear she had been robbed and the first thing she thought was to call George, who had become her closest friend, to ask him what to do. But then she remembered that she had no phone so she drove to the police station to report the matter, leaving George a note.
"I was still in shock and I kept waiting for George to show up. I kept hoping that the robbery was just a coincidence and that my dream man had not just vanished into thin air...with everything I owned," she says.
But after two days, there was still no sign of George. He had deactivated his Facebook account.
"I had discovered that my ATM cards were missing from my drawer. By the time I called the bank, I had lost Sh150,000. That is when it hit me that George had schemed a well-planned robbery without violence on me," Beatrice says. Within a month, she had lost almost everything she had worked for.
This was beyond the police... at least that is what she thought before she contacted a private investigator to help her track George. Although it was an embarrassing situation, she opened up to the sleuth who told her that she was not the first to woman to report such a case. It was like a cartel of men doing rounds on social media, identifying and robbing their prey.
Three weeks into the tracking down, she had spent almost half the amount she had lost — more reason to give up the search. At some point, she had resolved to splash his images all over social media but that was not possible. George had played his cards so well, all the photos she had of him were in her laptop and phone, which he had made away with.
To this day, she regrets not saving those photos elsewhere.
Do not miss out on the latest news. Join the Eve Digital Telegram channel HERE.