4 tips to help you get rid of cellulite.
Skin Care By
Michelle Dora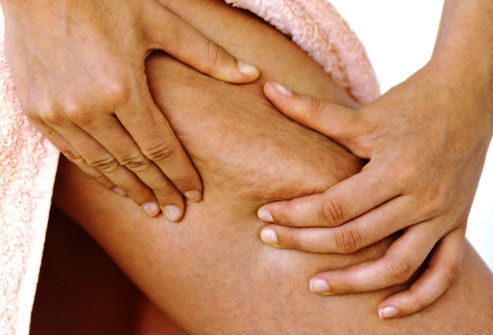 ALSO READ: Cameron Diaz reveals why she had to retire from acting
4 tips to help you get rid of cellulite.
Many people usually suffer from cellulite but don't know how to deal with it. Here are tips to help you get rid of cellulite naturally.
Massage your thighs.
Massaging your thighs helps improve circulation in the area hence reducing the appearance of cellulite. Use your fingers to massage the affected area daily for about 10 minutes.
Exfoliate.
Use exfoliates with salt and sugar. This helps improve circulation and helps your body get rid of toxins that could cause cellulite.
Drink a lot of water.
ALSO READ: #FashionTips: Five easy ways to rock your white tees
This will help remove toxins from your body which will help reduce cellulite. Water also helps reduce wrinkling of your skin thus making your skin smooth.
Try exercising.
Cardiovascular exercise improves circulation which enables you to lose more fat. Try walking, swimming or jogging. This will also help firm muscles in your thighs and tone your legs.