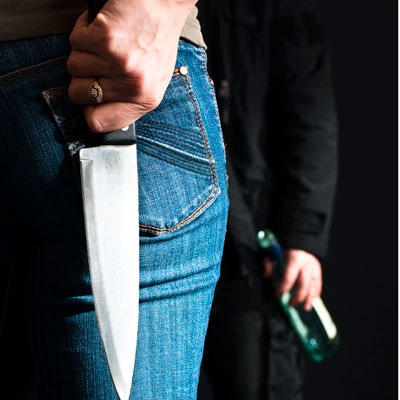 On social media sites and the blogosphere netizens and fun-loving Internet trawlers call it 'Nyerification'.
ALSO READ: Man who glued wife's genitals is on the run
The hype is a depiction of the theatre of absurd; there has been laughing and chuckling to the comics curved out of every episode of a man being battered or knifed by his better half.
Two weeks have passed now since Julius Kanake, a 64-year-old man, was allegedly killed by his wife while in drunken stupor in Nyeri County.
Julius' son-in-law Mr Samuel Gichunge told The Standard that his children (the deceased's grandchildren) had spent the night at their grandfather's the night he was killed; and their grandmother had forewarned them not to talk to anybody about what transpired.
It's a mess that captures gender-based violence in its disdainful spectacle. "Any form of assault against a human being is considered criminal within the penal code," Daisy Amdany, the Community Advocacy and Awareness Trust Executive Director, says.
Changing times
"Nobody has the power and right of infringing the rights of another person. Gender-based violence exists among both genders. Whether it's meted on a man or a woman does not make it any less serious. There is no bit of it that can be condoned — all of it is wrong and there are laws to deal with them."
Gender-based violence has erenow been symbolised by the face of a battered woman and male dominance. But as Daisy defines it — and as it has been so evident in Nyeri — it encompasses any form of violence or disparagement carried out on either men or women based on their gender.
ALSO READ: Government offers lifeline to victims of gender based violence during this Covid-19 period
Kenya is fast becoming a model in the fight against gender based violence, but the war is far from being won. Men and women have sprung up to fight the scourge as it morphs into different facets.
John Ndeta, the Peace and Media Coordinator at International Rescue Committee (IRC) is one such person.
Cultural stigma
"Violence against men and women at home are seldom reported. Most of these stories are suppressed because of 'shame' or cultural stigma. Until we are able to bring these cases out, unearth them and tackle them with the seriousness it deserves, we won't be able to help men, women, boys and girls facing gender-based violence," John said at a recent meeting held to address the issue in Nairobi.
The shame that John addressed is real today more than ever. In fact, men and women who have been abused are muffled under the spell of their ordeals. Even those who are willing to talk are still struggling with shame to face the public.
Hellen Nzisa from Machakos County recalls how a promise of bliss sublimed overnight; leaving in its wake a fatuous relationship between herself, her son and her husband — whom she had from an earlier relationship — at their home.
"I had my son back in campus and even though the circumstances were not ideal, I love him and will always protect him from harm," she says coyly. "When I met Joseph (the man she is currently separated from) he made me think he loved me and my son beyond reproach. I married him and was ready to put my past behind and live through my new found joy."
ALSO READ: Seven domestic cleaning dilemmas you need to figure out
That was never to be as the intensity of honeymoon faded into a mouthful rhetoric that was aimed at her and her child. "He began mistreating my son and 'punishing' him waywardly. I could tell he was not punishing him because he made mistakes but because either he didn't like him, or he didn't like the idea that he wasn't his child."
Helen narrates spates of mistreatment that her husband churned against them. She told herself that she could live with it. She admits that she was weary of breaking the tenets of tradition if she wasn't going to be able to "keep a marriage and a man". It's all because her culture blames and praises the woman when a marriage either fails or succeeds.
For More of This Stories Subscribe to the Standard Epaper to get a copy of Eve Woman in the Standard
Well educated and holding a good job in Nairobi, the wakeup call, for Helen, came when one evening, her husband smashed her cell phone in smoking rage after she received a call from a male friend.
Discipline
The night didn't end before he 'injected' a dose of discipline in her — a blow on one joint and plucked incisor in her jaw. In the fracas, her husband sent the foible bones of her five-year-old son flying to the walls when the small boy appeared to defend his mother.
"He told me he was relieving me from my job from that day henceforth, and I was not to leave the house unless under his authority," says Helen. "I gathered myself up and slipped out to my parents. I reported it because I feared he would trace me and demand that I go back with him, and I was not ready to put my son and I in danger."
Even today, Helen is ashamed of talking about the demise of her marriage. She cites that where she hails from, a girl who is not able to keep her marriage is desecrated as a village harlot. It's a harsh judgment that not many would withstand.
The Nairobi Women Hospital Gender Violence Recovery Centre study released this year shows that 64 per cent of GBV cases occur within the survivor's home compared to 20 per cent that occur in dark places and hidden areas.
Helen found out the reality of these statistics the hard way.
"We need to explore ways to help prevent and accelerate action on issues of gender-based violence. defilement, sexual violence, physical violence, forced marriages, early marriages, female genital mutilation, rape, wife or partner battering, are all forms of gender-based violence," says Arthur Okwemba, the executive director of African Women and Child Feature Service.
"We want to forge ways we would work with the police to end gender-based violence," he adds.
The suggestion brings back memories of a 16-year-old girl guised as Liz who was gang raped in Busia County last October and all the police could do was to punish the perpetrators with cutting grass. "How absurd is that?" a straight thinking pundit would ask. Definitely disturbing — as the international press went awash with the case.
Helen Nzisa and Liz survived violence against them with debilitation emotional and psychological scars. Mzee Julius Kanake, however, never lived to narrate his story …despite knowing that he was in constant danger around his wife.
"What will you do to stem the statistics?" Arthur asks.
Do not miss out on the latest news. Join the Eve Digital Telegram channel HERE.