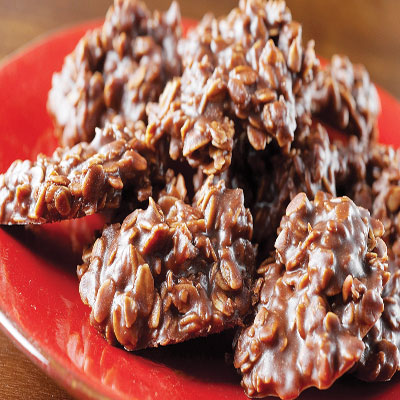 Yields 3 Dozens
ALSO READ: How to thaw meat and chicken safely
Prep Time: 15 minutes
Cook Time: 1 HOUR
Ready In: 1 HOUR 20 MINUTES
Ingredients:
• 2 cups white sugar
• ¼ cup unsweetened cocoa powder
ALSO READ: How to disinfect your food shop during coronavirus
• ½ cup milk
• ½ cup margarine
• 2 teaspoons vanilla essence
• Pinch of salt
• ½ cup chunky peanut butter
• 3cups quick cooking oats
Directions:
ALSO READ: Easy recipe: Tuna ratatouille
1. In a sauce pan, over medium heat, combine the sugar, cocoa, milk and margarine. Bring to a gentle boil stirring occasionally.
2. Let boil for a minute then remove from the heat and stir in the vanilla essence, salt, peanut butter and oats.
For More of This Stories Subscribe to the Standard Epaper to get a copy of Eve Woman in the Standard
3. Spoon and drop onto waxed paper the mixture and allow to cool for at least 1hour.
4. Store in an air tight container.
Reach Wambui on: [email protected]
www.ucreations.co.ke Tel: 0722 489 419
Do not miss out on the latest news. Join the Eve Digital Telegram channel HERE.