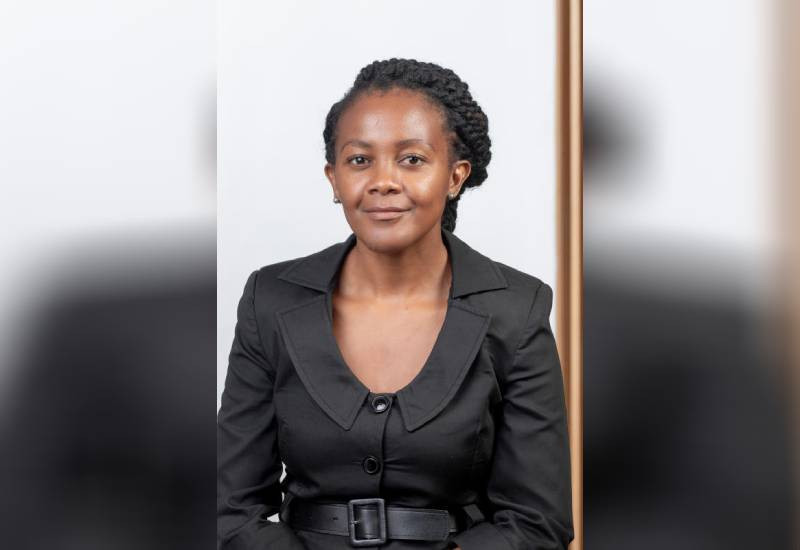 Salome Ngugi was born and raised over three decades ago in some obscure village in Kiambu, where a college degree was unheard of. But even without apparent academic footsteps to heed, she went on to bag undergraduate and masters degrees, later make a success of her career on the corporate scene. Today she is East Africa's marketing manager for BIC.
Eve sat down with Salome in the spirit of International Women's Day marked last week to discover the ambitious streak that propelled her against the tide of village/small-town syndrome.
Monday morning. Where does 4am find you?
In my house, fully awake, preparing my son for school.
What was your childhood like?
My life was mainly school, helping my parents with the farm and home chores, and playing with my friends whenever I had time.
Food science was your undergrad. How does it relate to lighters, shavers and stationery?
I have a Bachelor of Science in Food Science from Egerton University and an MBA in marketing from the University of Nairobi. My first career was not in marketing, but in sales. Both are intertwined, and that is how I entered the life of stationery, shavers, and lighters at BIC.
What dreams did you have as a little girl?
I had many, but the biggest was to join a university, which is rare where I come from. I achieved it, moved to the city, and got a job in a multinational corporation. I always tell my nieces and young girls in my community that they, too, can get what they want.
How do you manage to stay focused with the distraction of social media?
I mostly use social media for campaign work and marketing activities, but I also allocate minimal time to shop online. I read a lot in my free time.
Products rebrand from time to time. Years come and years go, but the BIC Crystal pen remains unchanged. It's a symbol of resilience, isn't it?
The pen is affordable yet quality. Its design is simple and thoughtful yet serves its purpose. Super safe too. Did you know the hole at the tip of the BIC crystal's cap prevents suffocating in case you ever swallow it? The BIC Crystal has been optimised as a product. What's there to change?
In the spirit of IWD, how does your organisation work, especially to empower women?
'BIC Miss Soleil' and 'Miss Soleil Sensitive' campaigns empower young Kenyan women, and we have big plans for 2023. Stay on the lookout.
Talk us through one of the most challenging periods of your professional life and how it impacted your growth.
It was tough when I transitioned from sales to marketing. I had to put in lots of extra hours to understand marketing methodologies. I had a toddler too, but in hindsight, the challenges allowed me to move past my comfort zone, deliver more, and prove myself.
a professional career impacts women in families more than men. How has your career impacted you as a working wife and mother?
Being a mother has positively impacted me and my choices. I want my son to see me as a role model and someone who works to achieve her dreams so that he too can make it. The values I was taught by my parents growing up have made it easy to strike a work-life balance effectively.
Many people want to be in your position. What is that one quality that has ensured you rise the ranks to become who you are?
Decisiveness, discipline, and consistency are fundamental. You cannot always give it 100 per cent everyday, but keep pushing and give it 80. By all means, be consistent.
Where could you use some improvement?
Understanding I must not always have ready solutions to every problem presented to me at work and in my personal life. I get frustrated when I am unable to help.
What's the simplest lesson you have learnt?
Happiness is possible, and it comes from within. It is the journey that matters – how you live your life and how you impact those around you.
Related Topics