Home
/
Achieving Woman
The story of Mary Leakey: The paleoanthropologist in all our History books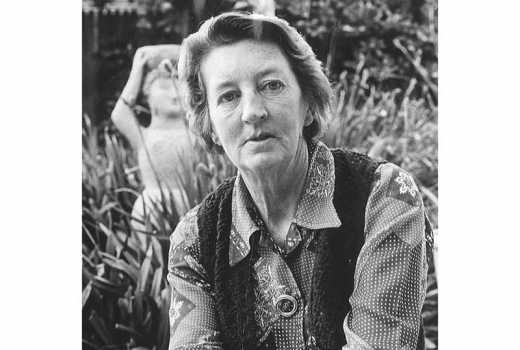 A fragment of bone caught Mary's eye and she crouched down to investigate further. After a bit of brushing, she discovered some very hominid-looking teeth with the bone. According to the Leakey family website, excavations ensued, uncovering hundreds of skull fragments which, when reconstructed, would prove without doubt the existence of early hominids in East Africa.
The year was 1959, Mary Leakey's husband Louis, was resting while recovering from a serious bout of flu and she made the discovery that etched her name in history books. Mary was a paleoanthropologist who, along with husband Louis Leakey, made several prominent scientific discoveries. Skull fossils found by the Leakey's advanced our understanding of human evolution.
Three generations and six decades later the fossils were the first in a long and continually emerging series of spectacular paleoanthropological and archaeological discoveries in East Africa. Mary Leakey was born Mary Douglas Nicol in London, England, on February 6, 1913 and was the only child of Erskine Nicol, a landscape painter, and Cecilia Frere Nicol.
Her early education was largely informal as her father taught her to read and write but she also briefly attended school in France. After her father died in France in 1926 she and her mother moved back to England and she was introduced to Louis whom she married in 1936.
The two moved to Kenya where she was introduced to modern archaeological techniques to East Africa and she made great discoveries. Mary's first big discovery however was in 1948 when she found a partial skull fossil of Proconsul africanus, an ancestor of apes and humans that later evolved into the two distinct species.
She has made a remarkable discovery and the fossil turned out to be more than 18 million years old, which was the first species of the primate genus to be discovered from the Miocene era. Nearly two decades after finding Homo habilis, in 1979, she discovered a trail of early human footprints at Laetoli, a site in Tanzania. The find was the first in the history of science to provide direct evidence of physical activity by humankind's apelike ancestors, changing previously held assumptions about primates.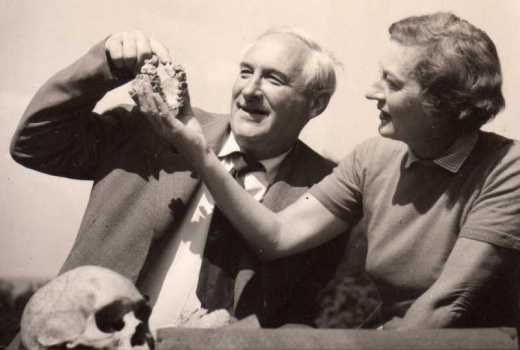 Throughout her decades-long career as a paleoanthropologist, Mary Leakey's projects were funded in part by the National Geographic Society, through dozens of grants. She chronicled her experiences in the 1979 book Olduvai Gorge: My Search for Early Man, as well as in her 1984 autobiography Disclosing the Past.
Louis died in 1972 and Mary found herself assuming many of Louis's more public roles and she spent considerable time traveling to give lectures, raise funds, and receive many honours from institutions around the world.
Mary died on December 9, 1996, in Nairobi, Kenya and she was survived by three sons, Richard, Jonathan and Philip. Today, Mary Leakey's work continues through both the Leakey Foundation and the younger generations of the Leakey family: Richard Leakey, his wife, Meave, and their daughter, Louise, play active roles in carrying on the family legacy.
Related Topics