Home
/
Living
Stop girls from going to the gulf, bereaved mother's cry to the government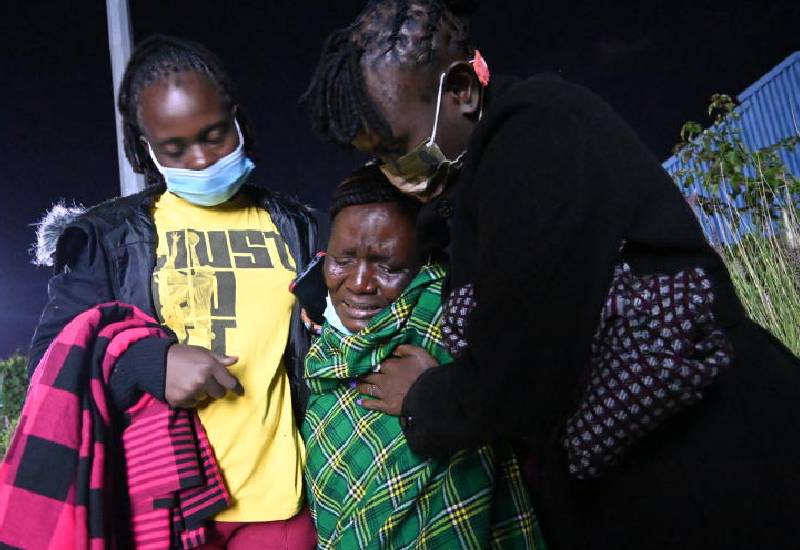 When Robai Seyangwa's daughters left their home in the village of Lumakanda, in Turbo constituency, towards the end of December 2019, she thought they were only going to Nairobi.
"I believed they were going to live together in Nairobi since the older sister, Annet, had lived there before," Seyangwa said.
In February 2020, the mother was shocked when she received a call from the girls telling her that they had cleared training and were to travel to Dubai, in the UAE, for work.
Annet Andeyo, then aged 31, and Slaida Vugutsa, 24, had been recruited, trained, and were about to be shipped off to a foreign country by Tripple Kardan Limited: a job recruitment agency.
"They had kept me in the dark regarding their plans," Seyangwa says. Vugutsa had just sat for KCSE the same year.
"It seems when they left here they went directly to that place where they were training," the distraught mother says.
According to Seyangwa, when her daughters informed her of their plans, she immediately protested.
"I told them they will not be taking any of my girls anywhere. I also told the girls that I was not in support of their plans.
"I have heard of the atrocities that girls go through while in those countries and I did not want them to face the same fate," she says.
But then came the threat: if her daughters did not take up the jobs they had trained for, they would have to pay up money the agency had already spent on them.
Unable to raise the money, and with her daughters insisting that they want to go and start earning a living, she bid the two sisters goodbye and they left Kenya on February 17, 2020.
According to the family, the agency had lied to the girls that they were going to Dubai. It is now clear that the girls were being ferried to Saudi Arabia.
"We were confused. So, personally, I will not blame anyone," Andeyo commented via WhatsApp regarding their expected destination when The Standard reached out.
Once in Saudi Arabia, Vugutsa and Andeyo went their separate ways – to work for different employers.
"They maintained communication with us via WhatsApp," says Erick Talia, their brother. "There is no week that went by that we didn't hear from them."
In August, about six months after the sisters arrived in Saudi Arabia, things took a turn for the worse.
"She [Vugutsa] sent us her bosses' phone numbers (a husband and a wife) to call in the event she stopped communicating or something happened to her," the brother says.
On the same day, she sent the message, her phone went quiet. The family tried to reach her to no avail.
With their daughter silent, the family began calling Vugutsa's bosses. However, due to the language barrier (the people on the other end did not speak English), they could not figure out what was happening.
According to Andeyo, the last time she spoke to her sister, (August 2020) she had narrated to her an incident that occurred with her boss.
"He [Vugutsa's male boss] wanted to sleep with her and her resistance put her in trouble," Andeyo wrote back.
In other statements to their mother, Andeyo described how Vugutsa's boss tried to rape her but the young girl fought back and ran off to the police.
Her employer later went for her at the police station and managed to convince the authorities that their differences arose from a misunderstanding.
He also convinced Vugutsa to go back home with him.
"I believe that when they went back, he hatched a plan to kill her since she had refused his advances," Seyangwa says about her daughter's death, adding, "My prayer is that the Kenyan government demands proper answers to hold her killers accountable."
Vugutsa, before going silent, had told her family that she had not yet been paid a salary.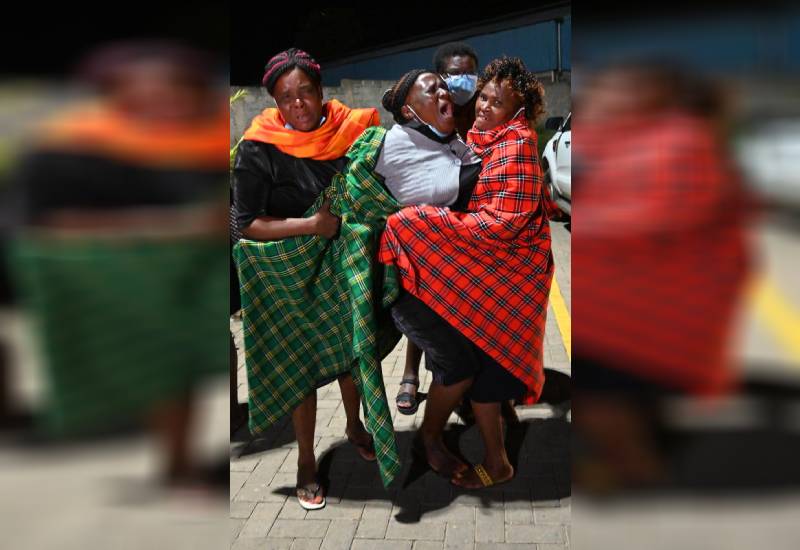 Last month, on March 24, the family received a call from the Ministry of Foreign Affairs, informing them of the death of one girl: Miss Vugutsa.
"It was really shocking to us. The girls left Kenya full of health," says Seyangwa.
According to a letter from the Ministry to the family, official communication from the Kingdom of Saudi Arabia indicated that Vugutsa's body was discovered about 15km North of a village called Mushrifa, at 4pm on January 29, 2021.
After investigations by police, Vugutsa's sponsor (employer), a female known as Jawaher Awad Zain Al-Mutaibi, positively identified the body; informing police that the girl had been absent from work for more than six months.
The body was taken for forensic examination. Experts who performed post-mortem concluded that there was no criminal suspicion linked to the death.
When the family contacted Tripple Kardan, the agency that had recruited their daughter, the company promised to meet the costs of repatriating Vugutsa's body back to Kenya.
Last Tuesday, this journalist accompanied the family to pick the body at the airport and witnessed the family agonise further when airport personnel informed them that the young girl's body was not among cargo that arrived that day against the responsible airline's advice.
The body did finally arrive two days later, on Thursday. It was a heartbreaking scene as a mourning Seyangwa wailed; her frame losing strength and having to be hoisted on the shoulders of other relatives.
Speaking on behalf of his family, Talia, Slaida's brother, told this newspaper that the family won't be pursuing a post-mortem in Kenya.
"The body is hollow: it is just bones. Her face is gone. We only identified her by her hairstyle – which was still visible on half of her head," he said. "We just want to lay her to rest."
Upon request, we were also able to view Slaida's remains. It was mostly bones and small patches of flesh.
Tripple Kardan, through their lawyer, informed the family that they would wire Sh27, 000 to their account; monies to help the family handle expenses related to burial rites. It was not clear how the company arrived at the figure.
Last Saturday, the first day of May, Slaida's remains were interred in her village.
Several times, we called the agency to hear their side of the story. They referred us to their advocate, Gideon Kansiime, who refused to answer the cogent questions, opting to only say how the agency was working hard to ensure Vugutsa's body is flown back.
Andeyo is still in Saudi Arabia. Asked if she would be willing to come back to Kenya she said: "I would if there were such an opportunity. But I came to look for money. So, without [money] I don't think I would come back."
Seyengwa, beyond requesting the Kenyan government to pick up her daughter's case, also appealed to President Uhuru Kenyatta to block Kenyan girls from travelling to Saudi Arabia to work as housemaids.
"It is the only way to make sure that other families don't suffer like I am suffering right now," she said.
Related Topics