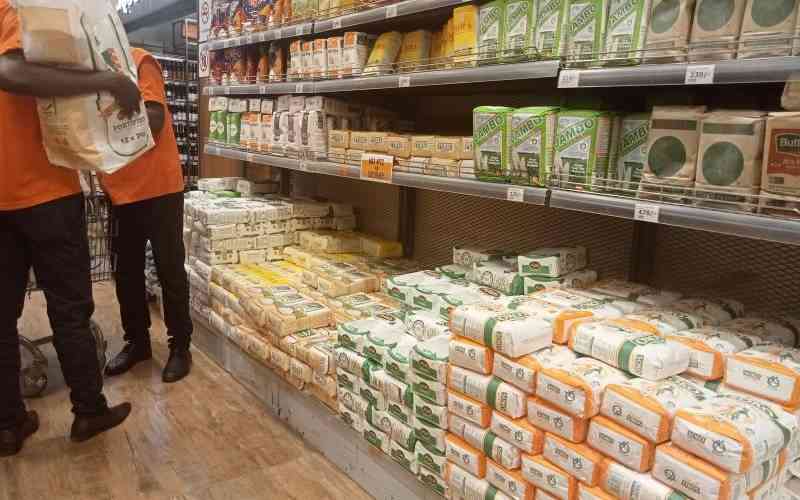 I heard of subsidy for the first time as a young boy when my dad was planting wheat. He did that once and never tried again.
When the crop was mature and ready for harvesting, there was no combine harvester, and then the rain came!
Even at that tender age, in primary school, I could sense and see the tragedy of being a farmer.
I heard him and fellow neighbours talking of guaranteed minimum return (GMR). Simply put, the government would guarantee you a certain price for a bag of wheat, even if the price falls below the market.
The objective of GMR was to increase food security. If as a farmer you are guaranteed a return on your sweat, why would you not keep farming?
No one hears of GMR today. I am told several Kenyans became "farmers" to make free money.
But governments globally subsidise farmers to ensure food security and national pride. There is some indignity in borrowing food. By keeping on producing food, supply increases or is predictable and prices of food are stabilised.
In some countries like Norway, South Korea or Switzerland, subsidies make more than 50 per cent of the farm revenue. Interesting, there have been cases where farmers are paid not to produce to avoid surplus!
Beyond food security, subsidies ensure political stability as hungry people are angry people anywhere in the world.
Are you surprised one of the leaders in giving farm subsidies is China? Despite industrialisation, the Chinese are still tethered to the farm.
Let's get nearer home. The government has subsidised power, oil, fertiliser and now maize flour. At the back of all this political stability; more so for a country where most people have no savings and are mostly in the informal sector.
From a purely political angle, it makes sense to give subsidies. There will always be men and women in the lower echelons of society. It's the economics and management of subsidies that complicate the whole game.
One, subsidies distort the market. Subsidies to farmers in other countries that make their food cheaper can disadvantage our farmers. Noted some imported food in our supermarkets yet they grow here?
You can transmit a problem from one country to another through subsidies, just like interest rate hikes in the US have made our shilling weaker.
Two, someone pays for subsidies. It's our taxes. What if the sector being subsidised is inefficient? We penalise the efficient sectors. It's also possible that key players in some sectors could collude to raise prices to get subsidies.
They could ensure the subsidies are more than what they could get in the open market, getting free money.
In the long run, subsidies can discourage productivity and innovation.
Think of it, higher prices and profits force us to work harder, become innovative and seek alternative sources of money, and become more entrepreneurial. Some challenge is good for the economy.
The management of subsidies is even more complicated. Who gets the subsidies? Did I see someone applying for subsidised fertiliser?
Is the decision on who gets subsidies fair or nepotism will crop up? What if I buy subsidised fertiliser or unga and sell it at a higher price? Restricting the quantity sold to an individual reduces speculation. What happens to those who compete with subsidised products? They close shop because they have to sell at a loss?
If the suppliers are getting a subsidy higher than what they would get in the open market, and are paid, they will keep producing or distributing. If they don't get a fair return, shortages will follow.
Political expediency
More importantly, who gets subsidies along the supply chain? Is it the producers, distributors or consumers? It is often based on lobbying power or political expediency. Farmers are many and powerless, millers are fewer and more powerful while consumers are many and disjointed.
We are using subsidies to stabilise prices yet there are alternatives like increasing the production of maize, wheat or any other crop or product.
We could also shift our consumption patterns. Who said we must eat ugali or bread? Can we work online to reduce the demand for petrol?
Why not shift to electric cars, electric trains, cycling or even skating to work?
Subsidies are the easiest option just like coming up with new laws instead of solving real problems. Adam Smith's invisible hand should not be replaced by the visible hand of the government.
We have an experiment on subsidies being run by the government.
We are watching but we can predict; just like GMR, the current subsidies will fade after elections, once they have served their purpose.
Remember the same debate on subsidies just before the 2017 polls? Remember International Monetary Fund (IMF)?
Related Topics