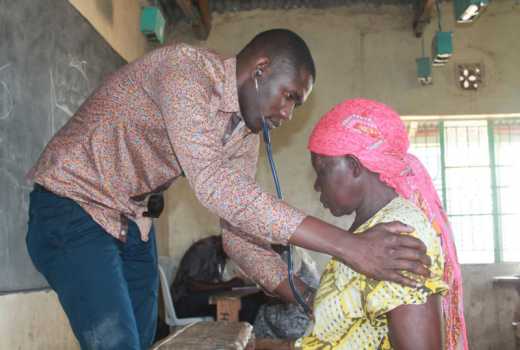 The Kenya Medical Practitioners and Dentists Union (KMPDU) has opposed plans to employ doctors from other countries, saying it will deny local medics jobs.
KMPDU Secretary General Ouma Oluga yesterday termed the government's plan a fallacy.
"Hiring doctors from Cuba means creating employment for citizens of other countries with Kenyans' taxes yet there are many Kenyan doctors languishing in poverty due to lack of employment," said Dr Oluga.
The union's officials cited the recent announcement by the government that it planned to hire several doctors from Cuba, following an agreement between the two countries.
President Uhuru Kenyatta early this month led a delegation to Havana, Cuba, during which he struck a deal to hire about 100 doctors from the country.
Reports indicated each of the 47 counties would get two of the Cuban doctors to work in their referral hospitals.
But speaking during a free medical camp at Kimira Primary School, Homa Bay County, Oluga said the KMPDU will not allow the Government to hire the doctors.
Oluga and union's Homa Bay branch Executive Secretary Ben Otieno said Kenya currently has over 1,000 unemployed doctors and the number is expected to rise to 2,400 next month.
He said hiring foreign doctors will not cure doctors' shortage in Kenya.
"I am advising the Government to invest its resources in training its doctors. Doing so will enable Kenya have enough doctors," he said
Related Topics