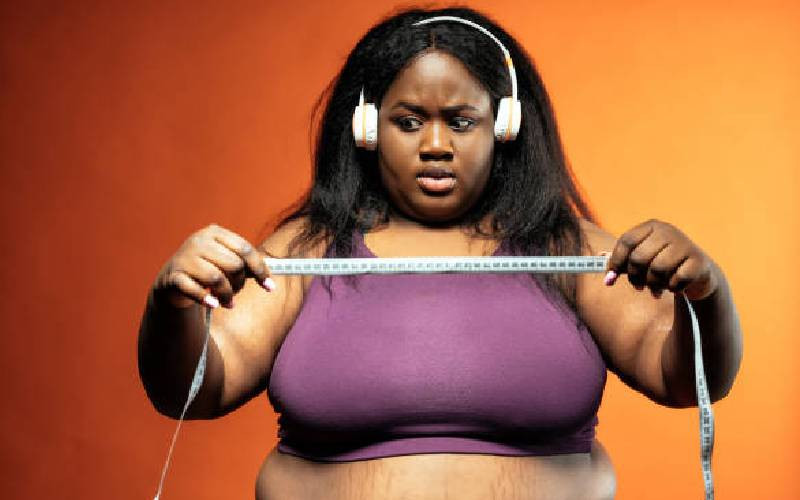 Nancy from Kihoto slums in Naivasha was a sales executive in a leading firm, but her excess weight saw her battle discrimination from her superiors besides accusations of being slow.
One supervisor advised her to hit the gym as she was not fit for the job.
Gradually, the 25-year-old was moved from sales to less-earning office jobs before a redundancy letter came calling.
"Nobody explained why I got sacked, but my employer claimed I was not swift in the fieldwork, recalls Nancy, a mother of two who also faced body shaming from colleagues who come lunchtime joked that 'your body can sustain itself even with starvation.'
Nancy was forced to skip meals, and hit the gym but she did not shed weight, and her case is not in isolation: weight is a silent topic at workplaces for which nutritional and human resource experts say should be addressed for productivity.
The World Health Organization (WHO) notes that a person should have a Body Mass Index (BMI) of between 18 to 24.9 and those who exceed are termed overweight as normal BIM for weight stick at 30.
Esther Nderitu Mwangi, the founder CEO of Executive Edge Consulting, argues that though cases of sacking overweight are rare, those of being discriminated against are not.
Indeed, in some organizations, weight is one of the key areas during hiring and Mwangi says an overweight candidate might be qualified and with the right attitude, but nabobs in HR might drop the candidates over the perception of being a liability: like overweight police officers who are expected to be physically lean and fit.
"Some people miss opportunities because of their weight, yet you are not told," says Mwangi adding that obesity requires constant checks by the employer as it has internal or external origins.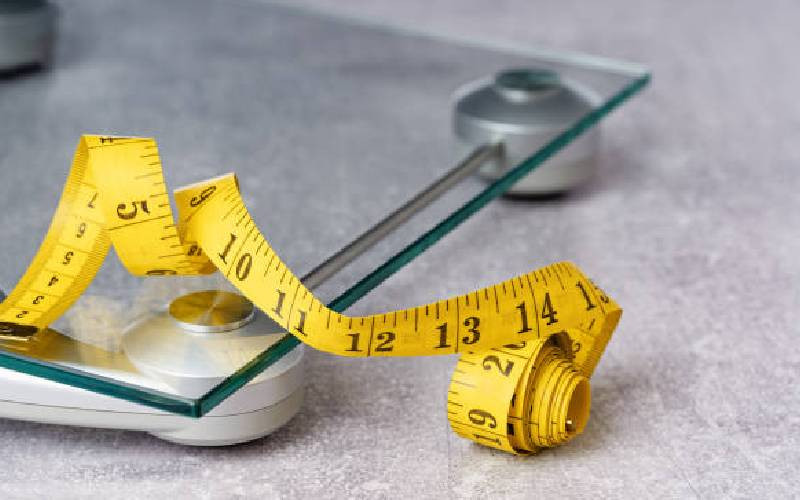 Though obesity and overweight are attributed to genetics, environment, and food consumed, Mwangi argues that some employees are lazy from lack of physical exercise to help them shed off excess weight.
"Majority do not want to take breaks of about 15 minutes to walk," says Mwangi. Instead, they prefer to look for space to sit down and chat"."
Chadwick Digo, a nutritionist and a lecturer at Kabete National Polytechnic Kenya, attributes cases of obesity and overweight in Kenya to genetic, environment and food consumed.
Kenya, he adds is among countries struggling with diabesity.
Diabesity is a combination of obesity and diabetes, an issue that needs addressing at the workplace to increase productivity and reduce sick-offs.
He says those with diabesity are likely to suffer from non-communicable diseases like cardiovascular diseases and diabetes.
Digo says the problem has been compounded by work situations shifting from manual-intensive labour to desktop operations and which is worsened by types of diet consumed.
"Majority of employees buy junk foods within their environments, foods that contain high calories that are not broken down after consumption," explains Digo listing chips, burgers, pizza, chocolate, processed meats and sugary drinks.
Digo says such foods combined with sitting in the office for long hours without breaks leads to storage of excess food in the body resulting in obesity.
Lack of health education on healthy feeding, says Digo, who reckons that foods should be packaged in appealing ways since "when you carry a package of chips, everybody will admire it, because of how it is presented, but suppose githeri is packaged in the same way? This is how we communicate information," he said.
George Musamali, a security consultant and a former General Service Unit (GSU) officer, reckons that obesity affects productivity as obese cops or soldiers can hardly survive in operations that require walking long distances because of poor terrains and hostility.
Police officers manning main highways and controlling traffic he said should also have a lean body.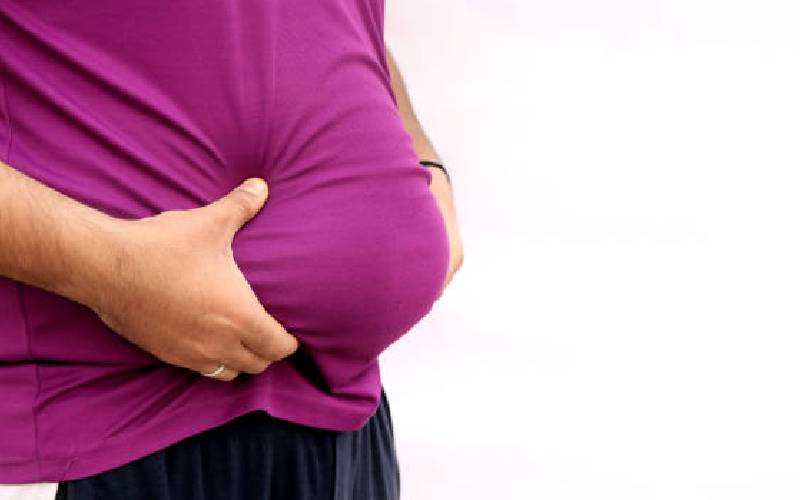 "Police and KDF are not allowed to have excess weight and those who suffer obesity are taken for thorough drills, morning jogs, and even when in operational areas, it has to be done, as it is part of the program," says Musamali adding that the overweight are taken for refresher courses at Kiganjo, Moi Barracks in Eldoret, and Lanet Barracks in Nakuru.
"Only commandos and the top ranking officers in police and disciplined force have excess weight, as the rest engage in daily exercises to keep fit," says the security expert.
Disciplined forces, especially KDF also watch their diet and have catering services devoid of junk meals.
Those in operation are supplied with ration meals including cold beef, white beans, canned pineapples and biscuits.
"Just like footballers and athletes, KDF feeds on a balanced diet. We do not allow them to eat chips in the field, and even if they have to, where will they get the chips? he poses.
Shockingly in Kenya, he said people associate excess weight with a good life and "it worries me that people with potbelly are applauded as it is believed 'wamefika', forgetting it might be a trickling time bomb, and some enrol for gym as a class, so that they can take pictures for social media sites."
To prevent obesity and overweight at the workplace, Musamali advices employers to sensitize employees on the dangers of excess weight including attendant health complications.
Children he added should also be trained on healthy eating, from primary schools, to embrace healthy eating habits.
"Organisations should invest in training awareness on health, the same way people are made aware about HIV/AIDS, it is the same way people should be made aware about healthy feeding and weight," he adds
Dr Biketi advises regular physical exercises whereas Mwangi asks employers to develop alternatives like engaging fitness instructors to conduct exercises and enroll people in gym besides developing a healthy meal plan, and having outdoor meetings.
Related Topics