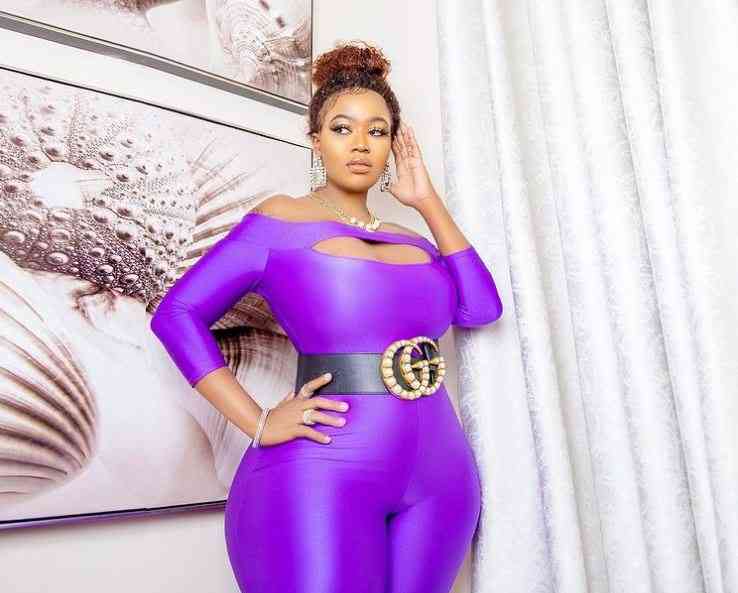 Vera Sidika has been on the receiving end of criticism after she posted chats between her and one of her fans seeking financial assistance.
In the post, the fan is seen asking Vera to send her money as she had just given birth and had nothing to eat.
The Veetox founder proceeded to ask her for her contact number and went on to send her money.
"A little kindness goes a long way. Let's all look out for one another," wrote Vera.
However, no sooner had Vera posted her good deed than critics pounced on her accusing her of showing off.
Responding to the reproach, the mother of one explained that she does not understand Kenyans' stand since whenever she posts her expensive lifestyle, many people criticise her and suggest she uses the money to assist the less fortunate. However, Vera says when she posts her charitable work, most people still attack her with a number telling her not to announce her good deeds.
"Kenyans amaze me!! When I post my Ksh650, 000 Chanel bag they say I am showing off and could have used that money to help the poor not knowing that I help hundreds of people without publicizing it here! But they will attack because to them, they don't think you do charity since they don't see it lol. When you show them, they change and say you didn't have to show," she wrote.
According to Vera, she has helped numerous individuals that reach out to her for assistance via DM but does not post. In her explanation, the only reason she posted her recent act of kindness was to encourage others to follow suit and stretch a helping hand to a stranger in need.
"I help many people in my DM and never post. I only posted to motivate someone to do the same. But seems like y'all wanna see us showing off expensive lifestyle but not our charitable side. I get it. I will floss and show off everything since that's what y'all prefer to see. Let's get the show started," she added.
Vera is, however, not new to online trolling as she has on numerous occasions had to defend herself against the keyboard warriors.
A few months ago, she was forced to prove that her Chanel bag cost Sh600, 000 after posting it on her social media and receiving hate over it.
"My Chanel bag is 4 years old. Looks good as new. The benefits of buying original designer bags. It costs Ksh600,000 but is worth every penny," wrote Vera.
"Lol how does someone benefits from lying over a damn bag though? And it's not like y'all have never seen the receipts before. Salty b*tches still be like 'show us the receipt lol'. Google the receipts it's all over. Or y'all need a little help," Vera Sidika addressed her critics before she shared the receipts.
Related Topics