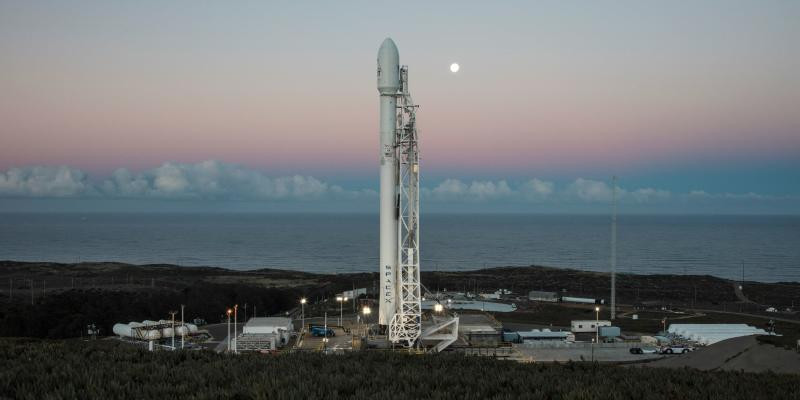 The launch of Kenya's first Earth Observation Satellite Taifa 1, set to take place at Vandenberg Base, California in the USA was aborted again on Friday.
This was due to bad weather after a similar attempt was canceled by SpaceX that aimed to launch the 51 small satellites to orbit aboard a Falcon 9 rocket.
On Wednesday, the halt led to a two-day delay, which SpaceX said was to put in place some layouts.
''The additional time allows teams to complete pre-launch checkouts and for weather conditions to improve,'' SpaceX tweeted.
Kenya Space Agency partnered with Space X and other countries on the same Transporter 7- Rideshare mission.
However, the second attempt on Friday morning crumbled 28 seconds to the lift-off countdown due to bad weather both on the ground and in the atmosphere.
This means, Kenyans will have to wait for another 24 hours before another attempt.
''The launch of the Taifa 1 has been further postponed to Saturday, April 15 at 9:44 am due to unfavourable atmospheric conditions in the upper atmosphere. This was too close to the take-off."
However, this will now be followed via a link rather than the pomp and colour that was to be witnessed at the University of Nairobi's Taifa Hall.
According to the Acting Director of Kenya Space Agency, Canon Nyawade, this comes as a big lesson for future plans.
''A one-day or hour delay is not a big problem since we have a five-year working plan with the satellite. However, this is a big lesson to us as we look to the future,'' Nyawade said.
Nyawade said the KSA team worked together with Endurosat AD, a Bulgarian airplane dealing with satellite bodies. ''Our mission is to develop our country's technical capacity across the entire value-added chain of space development,'' he stated.
He further noted that the satellite is set to be Kenya's first operational 3U Earth Observation Satellite which will establish a robust technology that will be used in system engineering, space operations, Ground station service, and operation.
''Taifa 1 is a large plan the country has to develop capacity on technical space using the advanced technology and applications which will place Kenya on a global map in satellite development and data analysis,'' he said.
He said the satellite will be used in collecting data and analysed to inform decision-making in agriculture, security, and natural resources.
''Time has come when Space is the way to go in many things and we are proud to be part of the move which is our pride.''
The largest payload, the Imece Earth Observation satellite by Turkey determines the time of take-off.
If it goes as per the plans, the launch will be the 24th attempt this year.
Related Topics