At 24, everything moved like clockwork for Munge Wachira.
From graduating with a bachelor's degree in business administration and management to securing a well-paying job at a leading telecommunications company, Wachira was living his dream life.
He could walk with a strut and at the end of the month, he received his pay cheque without fail, enabling him to invest and support his family.
"Consumption of alcohol, smoking and unhealthy eating habits were the order of the day. I could walk into a restaurant and order ugali, nyama choma, orange juice and fruit salad daily. This made me quickly gain weight," Wachira told The Nairobian.
He goes on: "I could feel very tired, thirsty and hungry all the time. I went for a checkup and after the diagnosis, I was found to be diabetic. This was like a life sentence to me when I imagined that I would be under medication the rest of my life...."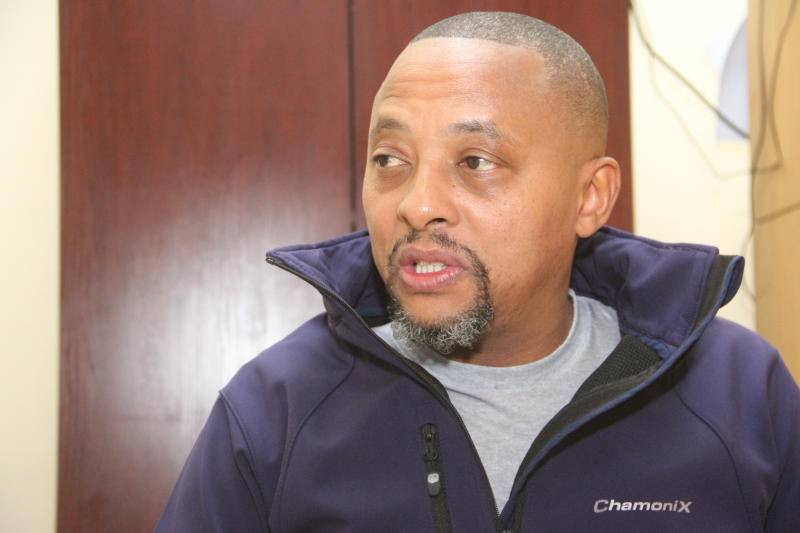 Diabetes is a disease that impairs the body's ability to produce or respond to insulin, resulting in abnormal metabolism of carbohydrates and elevated levels of glucose in the blood.
Wachira used to spend at least Sh11,000 every month for 18 years in purchasing drugs to manage his condition. Luckily, he was using his medical cover but when he left his job and ventured into real estate, he started feeling the heat.
"When the condition worsened, NHIF could not cover all the costs. Most of the time, I could pay from my own savings. That is when I discovered that this condition is not easy to manage. Even private insurance companies don't cover all costs of non-communicable diseases (NCDs)," said Wachira.
He soon discovered that most insurance companies across the country did not cover non-communicable diseases and he had to find a way of managing his condition without sufficient funds.
Wachira says diabetes is a very costly disease to manage as it comes with other complications like cholesterol problems, heart problems that can easily result in stroke, nerve damage, thyroid dysfunction, fatty liver disease, hearing impairment and kidney failure.
He said diabetic men sometimes suffer from erectile dysfunction since blood does not flow to their reproductive organs to sustain an erection.
Wachira, now 46, says in 2019, his late father was admitted to a city hospital for four months with complications arising from high blood sugar. His father would suffer a stroke, leading to his death.
"I had been warned to stop smoking and taking alcohol but I didn't heed the doctor's advice. Visiting my father at the hospital and watching him fight for his life was a wake-up call for me to change my life. I stopped smoking and consuming alcohol," said Wachira.
A doctor at Upper Hill Medical Centre introduced him to a strict diet timetable, which he religiously follows, leading to an improvement of his health.
Wachira, who is now a diabetic champion and educator, says the heart, liver and kidney complications he used to experience have stopped.
"The amount of carbohydrates you take must be below 20 grammes. Avoid smoking and taking alcohol, brown chapati, brown rice and fruits like mango, watermelon, pineapples and pawpaw since they have a lot of sugar," he advises.
Wachira says a diabetic patient should eat meat but in small portions, avocado, spinach, water, strawberry, blueberries, cabbage, mrenda (jute mallow), saga (spider plant), sucha (black nightshade), capsicum, mushrooms, French beans and biringanya (eggplant) since they have less sugar.
He advises against excess consumption of tomatoes and carrots due to high level of sugar.
"The first person who should take care of yourself is you before you become a burden to your wife or children. Orange fruit juice and fruits salads have a lot of sugar and should be avoided. Let's eat the right amounts of food and do some physical exercise to stay healthy," he says.
Wachira joins millions of Kenyans, especially those above 40 years, who are suffering with non-communicable diseases, which are draining family and government resources.
Apart from diabetes, other common NDCs are hypertension and asthma, according to data from the Ministry of Health. Asthma is the most prevalent NCD, followed by hypertension and diabetes in that order.
Figures by the ministry show that 10 per cent of Kenyans suffer from asthma, which translates to about 4.7 million of the population. Another eight per cent are hypertensive while 3.3 Kenyans are diabetic.
"NCDs are the second leading cause of morbidity and responsible for 39 per cent of all deaths reported yearly in Kenya. They have overtaken communicable diseases and now a double burden to the health sector," says Dr Ephantus Maree, the head of non-communicable diseases at the Ministry of Health.
In 2014, the death rate was at 27 per cent. The increase has been linked to excessive consumption of alcohol, smoking, high blood pressure, high body mass index, high cholesterol levels, high blood glucose, unhealthy diets and physical inactivity.
Globally, NCDs account for 41 million deaths, with low and middle-income countries accounting for 71 per cent of these deaths.
"The prevalence of diabetes has risen from two per cent in 2015 to stand at 3.3 per cent currently. It is expected to increase to 4.5 per cent by 2025. Late diagnosis is still the biggest challenge faced on its prevention and control," says Dr Maree.
Related Topics