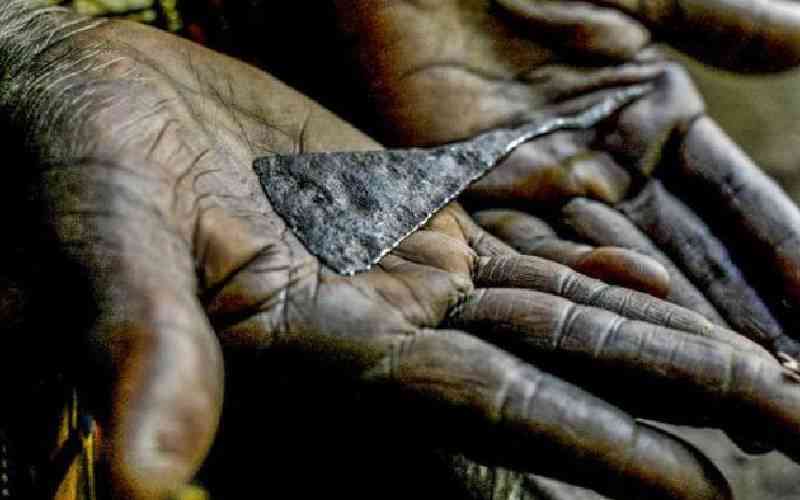 The long December festive season is exposing school girls to the risk of forced Female Genital Mutilation (FGM), teenage pregnancies and early marriages in parts of West Pokot County.
Lobby groups advocating against the anti-social vices in the region said unless security agencies intensify their surveillance during the season, innocent girls might be taken through the outlawed rite.
They note that many ceremonies have been planned over the period and that unless the government makes good its warning of dire consequences, girls may be affected, thus hurting academic development in the pastoral county.
The practice is still rampant in some parts of the county due to lack of information, illiteracy level, ignorance, poor infrastructure and lack of funds to sustain anti-FGM campaigns.
FGM prevalence rate is still at the high of 74 per cent in the county.
Anti-FGM crusaders appealed to Church officials not to organise overnight crusades and parties during the festive season, to prevent exposure of girls to those out to ruin girls' lives.
They noted that some parents who want to take their girls through the traditional rite have taken advantage of public activities to organize illegal parties where girls are cut.
They said the planners have changed their game plan and hence do the practice at night while others pretend to organise church ceremonies yet they practice FGM.
Areas, where FGM is rampant in the County, are marginalised regions of Kanyerus, Masol, Muino, Kapsolion Takaywa, Nyangaita, Nyarkulian, Sondany and Koporo and North Pokot Sub County areas.
Speaking to The Saturday Standard, Irep Foundation Director Domtilla Chesang faulted girls in the region who are grouping together looking for circumcisers without knowledge of their parents and cited local politicians as allegedly posing hurdles to campaigns against the vice.
Ms Chesang said there are reports and high possibilities of planned FGM cases after schools closed.
"There are high chances of cases happening and many girls are lined up, but we are alert and ready to counter organisers. Recently, we were in Mosop Location and we heard there was propaganda that authorities had allowed FGM. We called a baraza and demystified the wrong information. We need collective responsibility. We have trained Nyumba Kumi people, women, men and the youths. Youths should understand and accept to marry uncircumcised girls as a way of fighting FGM," she said.
Ms Chesang condemned the vices and faulted men in the community who are custodians of bad culture defending unproductive and outdated traditions.
World Vision Project officer for Girl Child Promotion Project in the County Teresa Cheptoo asked chiefs in the county to report any planned ceremonies before they occur to help save girl children from the vice.
"We have been using chiefs and village elders, Community Based Orgnisations (CBOs) and teachers who have been instrumental in the fight and we have realized the fruits. We want leaders to intervene because they are role models. We have tried to ensure that we reach remote areas where the problem is," she said.
She said many girls have suffered after undergoing the cut.
"This is because of lack of information and many don't understand the effects. Many have experienced excessive bleeding," said Ms Cheptoo.
Cheptoo pointed out that the organization has put measures in place to eradicate the vice in the area by reaching out to remote villages where the vice is still being done.
"We have tried to ensure that we reach remote areas where the problem is rampant instead of sitting in conferences in big hotels in major towns. We have convinced lobby groups and stakeholders so that we collaborate in fighting the vices by addressing directly the affected people. We need a collective responsibility," she said.
Related Topics