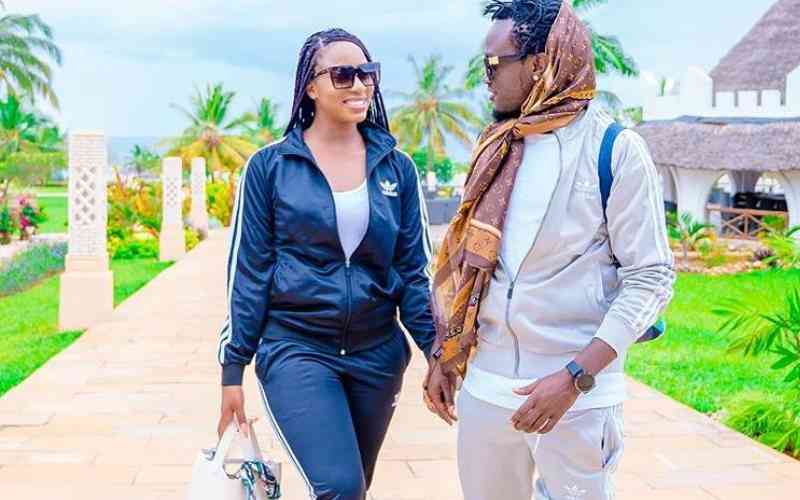 Musician turn politician Kevin Bahati and his wife Diana Marua have announced that they are expecting their third child together. Revealing the news to their fans through YouTube, the couple released a new music video dumbed Nakulombotov where the two express unconditional love towards their unborn child.
In the music video, the two pamper the unborn baby with sweet words assuring it that they will work hard to ensure that it gets the life it deserves.
"Nakutamkia Baraka, nakutakia fanaka, tolea sadaka nyota yako itawaka. Nakutamkia nehema isiyokuwa na mipaka, Maisha mazuri, uishi mamiaka. Maugonjwa na mikosi na zikae mbali. Malaika wakulinde," Diana sings in part.
Barely a month ago, Bahati disclosed that his union with Diana has not always been a bed of roses. Speaking during an interview on Radio Citizen, Bahati said they had several disagreements during their first year of marriage and Diana walked out three times.
"When we started dating we had several challenges. In the first year, she would walk out whenever we had an argument. Unamwendea kwao…unaanza zero. Mara mbili tatu…she used to complain that I was not giving her enough time," said Bahati, acknowledging that he was struggling to balance work and family.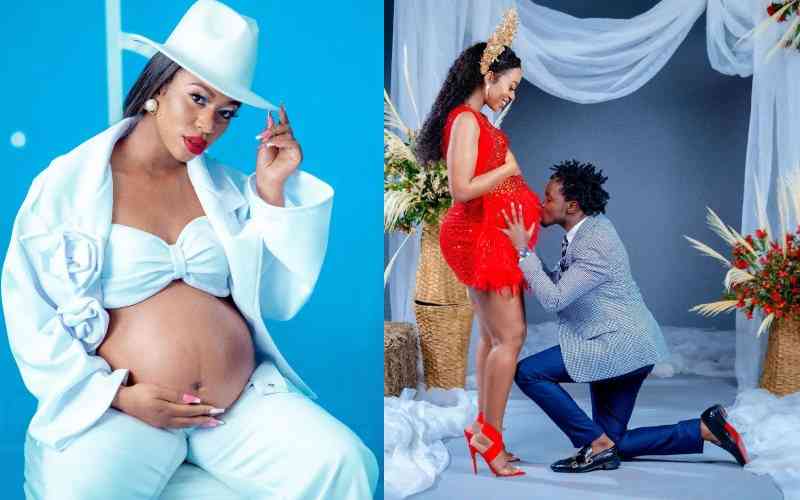 According to Bahati, achieving perfect balance in a relationship takes time and at the moment they are in a good place despite regular criticism on social media.
Nevertheless, the two have never shied away when it comes to publicly expressing their love for each other. In February this year, Bahati gifted his wife a fully furnished house admitting that it has been her dream for the longest time.
"I have taken time to get you this gift because this has been your dream for so long. This is your gift you can be proud of it and be proud that you own it… I know you have been waiting for so long and I know you are not expecting this but. You are now a proud owner of this Mansion and it's fully furnished," Bahati said.
Related Topics