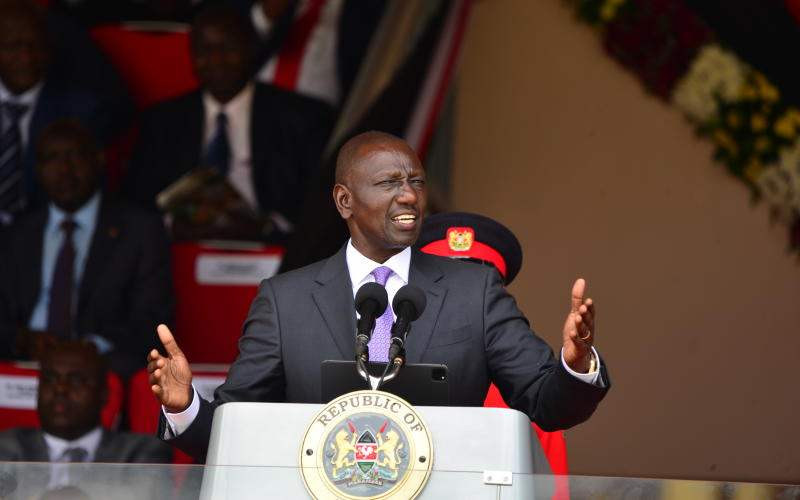 President William Ruto has said he is unable to sleep peacefully as he tries to figure out how to lower the cost of living.
The Head of State acknowledged the concerns of Kenyans over the cost of living, saying it is a top priority for his office.
"The cost of living is keeping all leaders, including myself, awake a night, and this is precisely as it should be," Ruto said during the Madaraka Day fete in Embu on Thursday, June 1.
The President also commended Kenya's reputation as a pioneering nation that excels in conducting substantive and focused discussions on critical policy issues, such as the Finance Bill and the Affordable Housing Policy.
"This vibrant national debate sets an inspiring example for others, reaffirming Kenya's position as a forefront nation in democratic discourse and policy engagement," said Ruto.
He further praised Kenyans for their role in shaping public policies and holding institutions accountable for the way they manage national affairs.
"Kenyans today, more than ever, are fully involved citizens in shaping public policies and making institutions accountable for the manner in which they run national affairs," President Ruro said.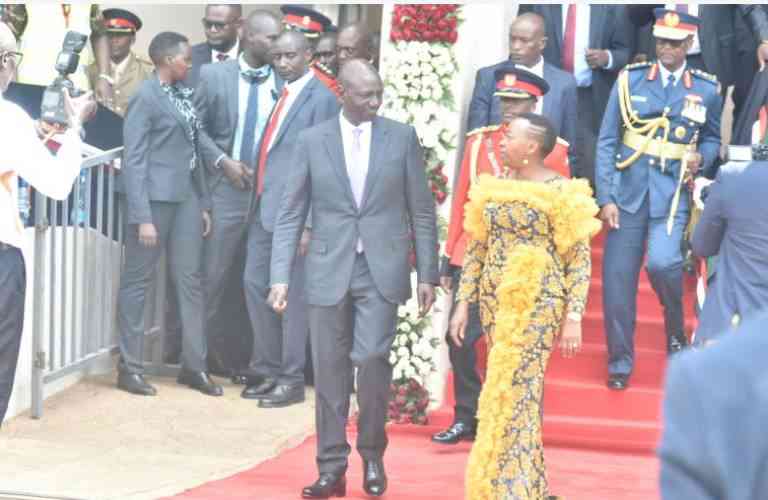 Ruto's statement comes amid protests, led by the opposition coalition Azimio la Umoja One-Kenya, against what they perceive as President Ruto's failure to address the high cost of living.
The coalition's chief, Raila Odinga, has called on President Ruto to implement comprehensive reforms in his administration to effectively tackle the issue of the high cost of living, threatening to resume street protests if nothing is done.
Odinga emphasized that Kenyans should not be burdened with excessive taxation due to internal weaknesses within Kenya Kwanza. This is in an apparent reference to the Finance Bill 2023 that seeks to deduct three per cent from salaries to finance the affordable housing scheme by the national government.
In his call for reforms, Odinga has urged the government to immediately halt non-essential government expenditures, including the elimination of Chief Administrative Secretary (CAS) positions.
The Azimio leader has also threatened mass action to compel the Kenya Kwanza administration to withdraw the Finance Bill 2023, currently before the National Assembly.
The Bill, he says, seeks to oppress Kenyans more at a time when most are facing financial difficulties owing to the high cost of living.
Related Topics