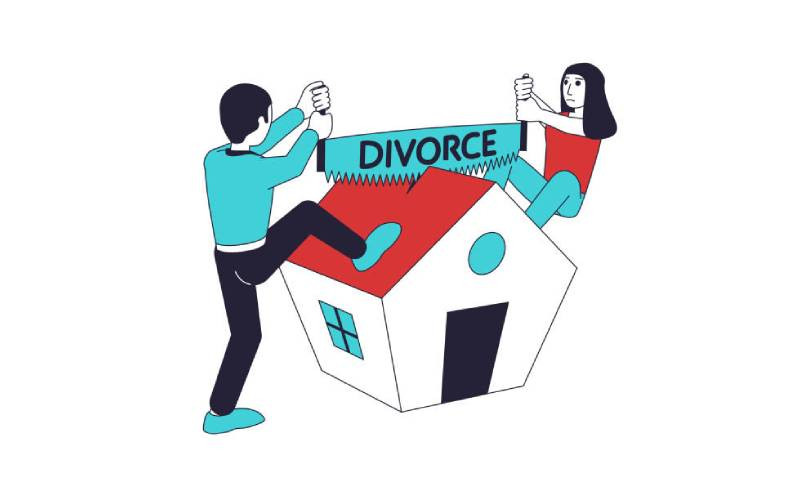 The Supreme Court has finally settled a contentious issue of whether spouses should automatically share the wealth generated equally or one should get a share based on the contribution to the marriage.
The court ruled on Friday that although the law guarantees equality in marriage and it is assumed that couples share everything, it does not mean that one will walk away with an equal half of the wealth generated.
Instead, the court found that each party should prove contribution to the marriage. This could be a monetary or non-monetary contribution or both.
"While Article 45(3) deals with equality of the fundamental rights of spouses during and after the dissolution of marriage, we must reiterate that equality does not mean the re-distribution of proprietary rights at the dissolution of a marriage. Neither does our reading of this provision lead to the assumption that spouses are automatically entitled to a 50 per cent share by the fact of being married," Supreme Court judges said.
According to judges Philomena Mwilu, Mohamed Ibrahim, Smokin Wanjala, Njoki Ndungú, and Isaac Lenaola, a finding that matrimonial properties should be shared 50:50 would encourage men and women to get into marriages as a ticket to wealth.
They said: "Noting the changing times and the norms in our society now, such a finding would encourage some parties to only enter into marriages, comfortably subsist in the marriage without making any monetary or non-monetary contribution, proceed to have the marriage dissolved then wait to be automatically given 50 per cent of the marital property. That could not have been the intention of our law on the subject."
At the heart of this case were Joseph Ombogi Ogentoto and his former wife Martha Bosibori Ogentoto. The two married in 1990 under customary marriage. They however formalised their union in 1995 and got children.
Acquired loans
They then moved to their matrimonial home in Nairobi and built rentals. Bosibori in her case stated that she took a Sh200,000 loan for constructing rentals. They also acquired some assets in Ngong, Athi River, and a car.
Their marriage hit the rocks in 2008. Bosibori then sued Ogentoto seeking a share of the wealth. The High Court gave her 30 per cent of the matrimonial property and 20 per cent of the rentals. Aggrieved, she moved to the Court of Appeal. She argued that the High Court ought to have split the wealth equally. The man on his end sought to have the percentage given to her taken away arguing that the percentage was too high as there was no direct contribution towards buying and developing the matrimonial home.
However, Court of Appeal judges Alnasir Visram (now retired) Wanjiru Karanja and Martha Koome (current Chief Justice) found that in the 18 years marriage, Bosibori was employed for 15 years and constantly took loans and helped acquire the matrimonial home jointly. Court of Appeal ordered that the two should share the matrimonial property and the rentals 50:50. Ogentoto was dissatisfied with the Court of Appeal order. He moved to the Supreme Court. In his case, he raised 13 grounds. He argued that equality in marriage is not a guarantee of 50:50 sharing of matrimonial property. According to him, the lower court failed to consider that he made financial sacrifice to empower Bosibori after she lost her job.
Joint property
He asserted that she had no means to buy the matrimonial home adding that the loans she claimed to have taken in 1993 and 1996 to buy properties were not revealed to him. He stated that the loans were not connected to the matrimonial property.
On the other hand, Bosibori argued that she had proved contribution and therefore the court should uphold the Court of Appeal's verdict.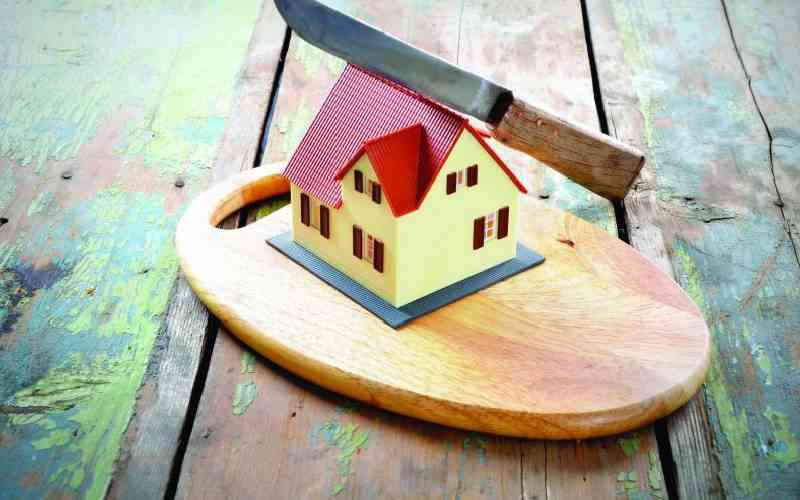 At the heart of the contention was the Married Women's Property Act of 1882 which was repealed. The applicable law today Article 45 (3) of the Constitution, which dictates that parties to a marriage are entitled to equal rights at the time of the marriage, during the marriage and at the dissolution of the marriage. At the same time, there is Matrimonial Property Act, 2013. When two hearts meet, ambers of love glowing within make the globe a small place for the smitten to dwell. Love, the gentle thief, gnaws their hearts to helplessness and blindly binds them in rhythmic unison.
It is sealed by jumping the broom - either through the fence or on the pulpit, procreating and investing in earthly wealth in hope of death do us part. Nevertheless, pitiless vagaries of life, greed, and lascivious infidelity steal the want for one another, and even where to press the toothpaste tube becomes a contention.
When feelings no longer harbor, a divorce and a split of wealth are inevitable. This is where judges come in. After the rival arguments, the Supreme Court found that Bosibori had proved that she took loans and contributed substantially to the purchase of the matrimonial home.
Judges ruled that they will uphold a 50:50 percentage for the two. The court found that fair and equitable legal formula for sharing matrimonial property rights can be fixed or can be done based on the circumstances of each case before a court. "Like the Court of Appeal, we are inclined to agree with the evidence tendered that the respondent took out loans and contributed substantially to the purchase of the matrimonial property and rental units. The 50-50 division is reasonable in the specific circumstances of this case," they ruled.
At the same time, the Supreme Court has declined to find a man who cohabited with a woman for decades and was married to her. The court was of the view that Paul Ogari Mayaka, in his case before the High Court against Mary Nyambura Kangára, had not claimed that he was her husband.
The court said it was during the hearing that he asserted that they were married. The Supreme Court also found that it was in doubt that Nyambura had the capacity to marry Ogari as she was married to another man in the 1980s adding that Ogari had not produced evidence to prove his case as also had another wife.
"The respondent (Ogari), having claimed that he was married to the appellant (Nyambura), ought to have adduced cogent evidence to prove the marriage. However, in his own testimony in the record, he had a first wife and the appellant was allegedly his second wife. He also confirmed he had not paid dowry for the appellant. We are therefore not convinced that his cohabitation with the appellant was sufficient to prove his marriage to the appellant," the bench led by Justice Mwilu ruled.
While faulting the Court of Appeal for finding that the two were married, the highest court in the land was of the view that the lower court failed to consider the names of the woman in her birth certificate containing her father's name and a national identification card that indicated the name of the man who she argued was her deceased husband. However, the highest court in the land has allowed him to get 30 per cent of the property at the heart of the dispute after finding that he had contributed to the same.
Supreme Court judges observed that there is no law in Kenya that guides judges on how to distribute properties or wealth acquired by cohabiting partners.
"Kenya, just like many other countries, does not have laws to protect parties to cohabitation in case of a dispute relating to property acquired during the subsistence of such cohabitation. However, the issue of cohabiting couples' property has increasingly become a social problem due to the high number of people resorting to cohabitation and in the process of acquiring properties, upon separation there is no legislation governing the division of property," judges observed.
Water bills
They, however, said the two jointly for more than 20 years invested on the property at the heart of the case adding that Ogari paid for water and electricity connection charges when the property was constructed in 2011. Nyambura, in her case, disputed that Ogari was her husband of 37 years. She wanted the court to settle whether their come-we-stay relationship claimed to be from 1986 was a marriage and whether she should share her house with him.
According to Nyambura, her case was unique and raised critical questions on whether she could be said to have been in a marriage with Ogari while she never consented and had proof that she did not qualify to marry him as she was married to one Kang'ara Mwangi.
In the Court of Appeal, Nyambura asked Justices Martha Koome (now the Chief Justice), Wanjiru Karanja, and Sankale ole Kantai to certify her case as one requiring Supreme Court's ears as she had raised a Constitutional and which was of public interest.
But two judges - Wanjiru and Kantai dismissed her application. Meanwhile, Justice Koome agreed that her argument that she was not married to Ogari needed further scrutiny by the apex court. Justices Kantai and Wanjiru said that the two were private citizens whose fight bordered matrimonial property division. They ruled her issue did not meet the threshold for a public interest case.
"The case does not meet the standard to be referred to the Supreme Court for hearing," they ruled in a majority judgment. Justice Koome gave a dissenting opinion, saying the case raised a novel issue on whether a couple can be assumed to have been married while one had not consented.
She also observed that there was a question on whether people who are not married can seek a share of property jointly bought and developed. Nyambura and Ogari's case was an astonishing tale. Nyambura kicked out the man from the property in 2011 when they separated.
The Appeals Court judges Patrick Kiage, Fatuma Sichale and Philip Waki, while forcing Nyambura to share the property in Dagoretti, Nairobi County, said she lied that she was married to Kang'ara in order to eject Ogari from the property. According to Kiage, Sichale, and Waki, Nyambura married Ogari in 1986 in a come-we-stay relationship. The trio was of the view that she weaved a deceitful tale in a bid to secure sole ownership of their house in Dagoretti.
Nyambura told the court that she had been married to Kang'ara and hence could not have been married to Ogari. When she was asked where Kang'ara was, she testified that he had died and had been buried in Kiambu County.
The Supreme Court agreed with her that Kang'ara was her deceased husband. Three judges at the Court of Appeal in 2019 ruled that she failed to identify any relative of her alleged dead husband. At the same time, they found that she could not remember when Kang'ara had paid the dowry. "The picture that emerges from the evidence is that Kangara the husband may well have been a creation of Mary's fertile imagination for the purpose only of defeating her marriage by presumption to Mayaka. If he ever existed in flesh and blood, not a single witness called had ever seen him. We find no difficulty concluding on the evidence, that the learned Judge fell into error in holding that Mary was married to Kang'ara as such a finding was really based on no evidence," Kiage, Sichale and Waki said.
Ogari worked at Tetra Pak while Nyambura sold used polythene bags. The two, according to Ogari, bought the property in 1991 and decided to have it registered in Nyambura's name as the initial owner was not keen on selling it to a non-Kikuyu. They built a three-story house generating Sh258,000 per month. Ogari operated a bar from the property until he was kicked out in 2011. The title's name read Mary Nyambura Paul. Nyambura told the court that Paul was her father.
In 2011, Nyambura filed a case before Magistrate's Court in 2011 seeking to block Ogari from trespassing on her property. She claimed that after Kang'ara died the same year, Ogari intensified harassment to coerce her into marriage. Armed with orders, and aided by policemen, she threw Ogari out of the property. Ogari sought the High Court's intervention in 2014. He, however, lost his case after Nyambura testified in court that she was married to Kang'ara in 1974. Nyambura told the court that she never divorced Kangara so she was his wife until he died in 2011.
Nyambura referred to Ogari as her tenant, adding that he was just a house agent who collected rent on her behalf. She called her sister, Teresiah Waithera, to testify in her favour.
Ms Waithera, however, contradicted her testimony on where Kang'ara was buried. She told the court he was buried in Nakuru. Waithera could not recall whether her sister was married to her alleged late husband and did not see him paying dowry.
Ogari produced documents showing that they bought the property at Sh100,000. He had receipts he was given when he applied for electricity supply and sewer line bearing his name. Court of Appeal judges said they did not believe Nyambura and her sister, noting that the husband was a figment of their imagination.
Kenya adopted her traditions and laws from her colonial master, Britain. She borrowed Britain's 125-year-old legislation, the Married Women's Property Act, 1882, which gave a judge discretion to share what he or she thought was just to the woman upon dissolution of a couple's marriage.
The law dictated that upon marriage, a woman ceased to exist as a legal person and all of her possessions went automatically to her husband unless it was specifically spelt out that they were for her own separate use.
Britain amended the law to include the wife's right to own, buy and sell her separate property in 1970, but Kenya continued with the old law until January 6, 2014 when the Matrimonial Property Act 2013 was enacted.
In the case pitting Kenya's former diplomat Peter Echaria against his wife Priscilla Njeri, the court ordered Echaria to give his former wife 25 acres from their 118-acre in Tigoni, Kiambu County. Echaria divorced Njeri in 1987.
Echaria was employed as a civil servant in 1961 before he was posted to Washington DC as Charge D'affairs and moved to New York as United Nations Head of Mission.He later became Kenya's ambassador to Ethiopia. His wife was not working, leaving Echaria as the family's sole breadwinner, but Njeri argued that her husband's well-being was determined by her show of love and taking care of him. Njeri had first demanded 59 acres before the Court of Appeal lowered it to 25.
The case settled in 2007 by the court of appeal judges Phillip Tunoi, Emmanuel Okubasu, Phillip Waki and William Shirley Deverell set ground for the motion for 50:50 sharing. Since the Echaria's case broke the ground, judges have churned differing opinions on how much one should get. Other recent verdicts are an add to what judges believe is justified.
The Court of Appeal in December last 2021 set the benchmark on how much career women, who are neither left at home take care of children or do house chores. Justices Mohamed Warsame, Hannah Okwengu and Sankale Ole Kantai in a case between Edward Ng'ang'a and Mary Njoki held that marriage per se is not a ground for sharing properties acquired during marriage in an equal basis. Njoki wanted their wealth split 50:50 and the High Court agreed with her. She argued that as a wife, she had contributed to the wealth Ng'ang'a had. On his end, he argued they had no children and that she had acquired her own properties which he was not interested in. He was of the view that the court should allow them to part ways without dividing what each other has. On appeal, that court overturned Justice William Musyoka's verdict in favour of the man.
Related Topics