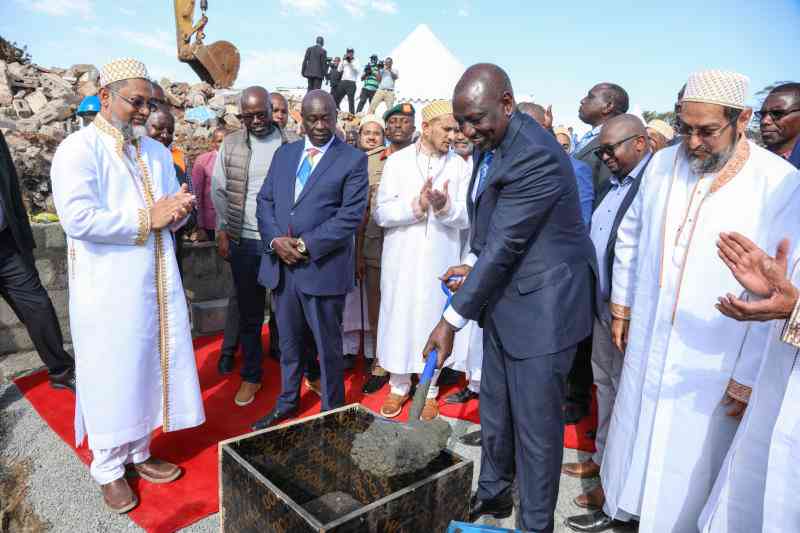 Preparations are in top gear for the groundbreaking of the Starehe affordable housing program to be presided over by President William tomorrow.
Gulfcap real estate CEO Chris Ochieng said the development will come up over 6,000 housing units ranging from single units to two-bedroomed and three-bedroomed houses as well as social halls.
Previously, about 300 houses occupied 24 acres of land, before the tenants were relocated to pave way for the development.
The Government through the State Department for Housing and Urban Development has partnered with Gulfcap in its bid to construct 200,000 housing units annually to ease the housing deficit in the country.
According to Ochieng, his firm has partnered with women and youths where they will be trained to acquire the necessary skills in a predominantly male-dominated industry.
The project seeks to provide affordable, inclusive, safe, and sustainable housing units as envisaged in article 43 of the Kenyan Constitution, which provides for the right to accessible, adequate housing and reasonable standards for all citizens.
The developer at Starehe will construct a total of 6,704 housing units at Sh13 billion. This will be the biggest affordable housing project in the country. The development will be carried out in five phases over three years.
The project is set to create job opportunities directly and indirectly for people living in Nairobi.
Sabina Wanjiku from Buildher, an organisation that supports and trains women who venture into construction lauded the government for its continued support towards women.
The Starehe development will be the fourth affordable housing project launched this year after Homa Bay, Ruiru, and Shauri Moyo.
Related Topics