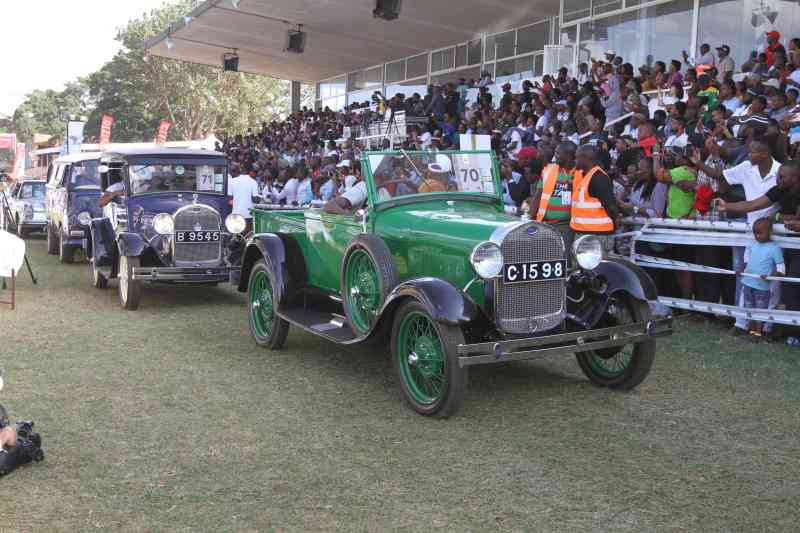 Seventy classic and vintage cars and 40 motorcycles will be up for judging at the 51st edition of Concours d'Elegance at the Ngong Race Course in Nairobi on Sunday.
The powerful and glittering machines will be judged in accordance to rules and regulations by the Kenya Motor Sports Federation (KMSF).
The event, expected to attract over 10, 000 motor sports fans, will also have a variety of entertainments for children, live music, a fly-past and cars and motorcycles parade.
In order to make the premium Africa motor showpiece secure, SGA Security Kenya has injected a Sh 1 million support in the constest organized by the Alfa Romeo Owners Club.
As the official security partner, SGA Security Kenya will provide guarding services where they will combine technology with physical security to ensure maximum protection is offered to fans and those involved.
There will be sniffer dogs to complement the security patrols, walk-throughs, and crowd control management.
SGA Security Kenya Country Manager Lucas Ndolo expressed his elation and pride to be the event's security partner.
He assured they will provide quality and innovative security solutions that will enhance safety of all and sundry.
"We are proud to be affiliated with such a regal event that is within the Kenya Motor Sports Federation calendar.
"We look forward to the organizers and attendants experiencing world class security services provided by us. "We aim to provide a secure and enjoyable environment to the motor enthusiasts attending the occasion from Africa and the rest of the world, some of whom are our clients here in Kenya.
"We are ready to celebrate the different models and types of cars and motorcycles that will be showcased during the occasion," Ndolo underlined.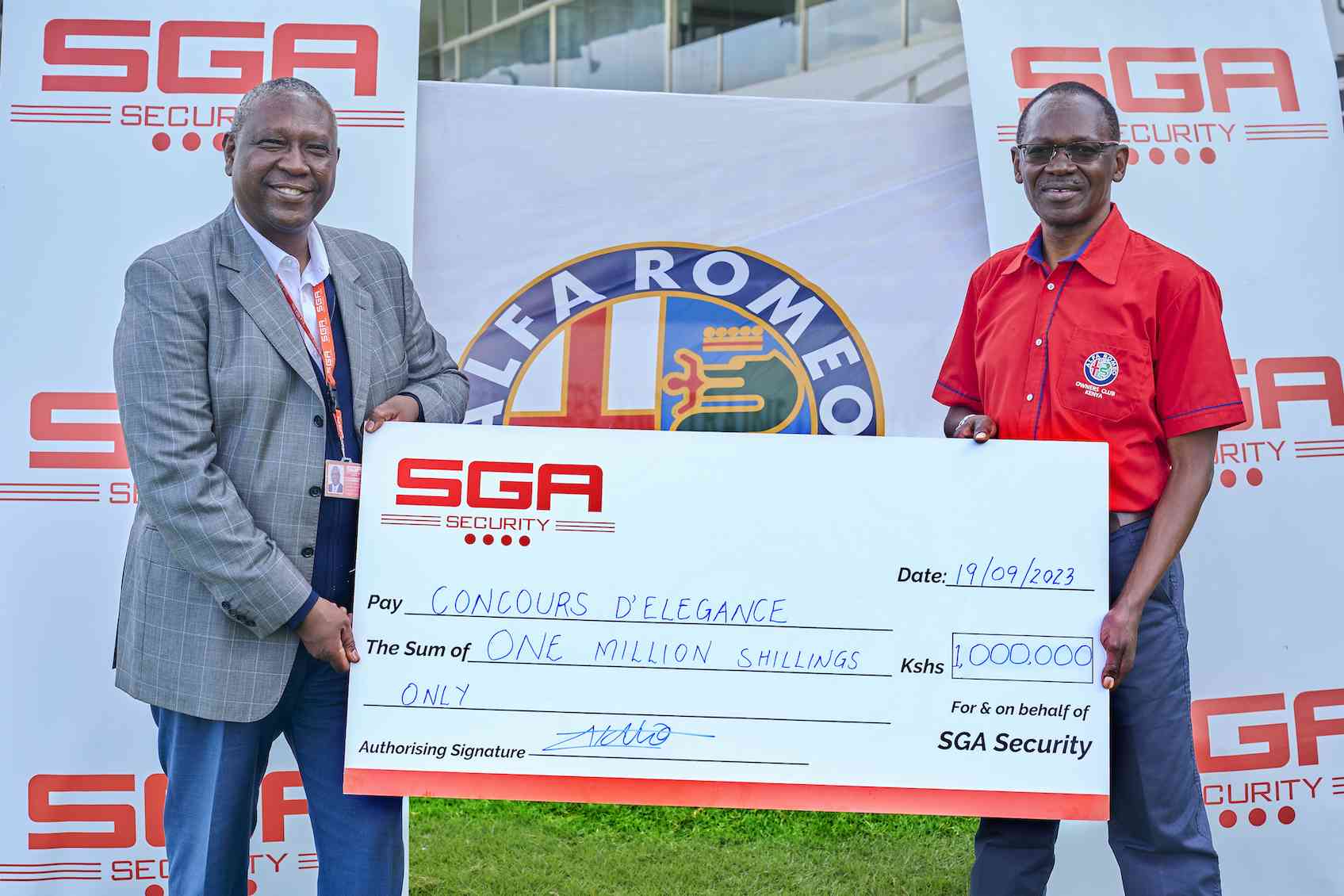 The theme of this year's event will be "Afrofusion," a mixture of fashion, food, culture, and music.
"We are glad to be onboard, we will provide top-notch security services at the event.
"The Africa Concours d'Elegance is a contest that we hold annually.It has Africa continental status that is recognized and sanctioned by the Fédération Internationale de Motocyclisme (FIM) Africa," said Alfa Romeo Owners Club Chairman Peter Wanday.
The Africa Concours d'Elegance is a classy event that was started in 1971 to celebrate the Alfa Romeo Owners Club's first anniversary.
It attracts over 10,000 car and motor enthusiasts annually.
Part of its highlight is the judgment of the 70 classic and vintage cars and 40 motorcycles under regulations approved by the KMSF. The event not only showcases classic automobiles but also has a variety of spectator attractions including a children's centre.
Related Topics