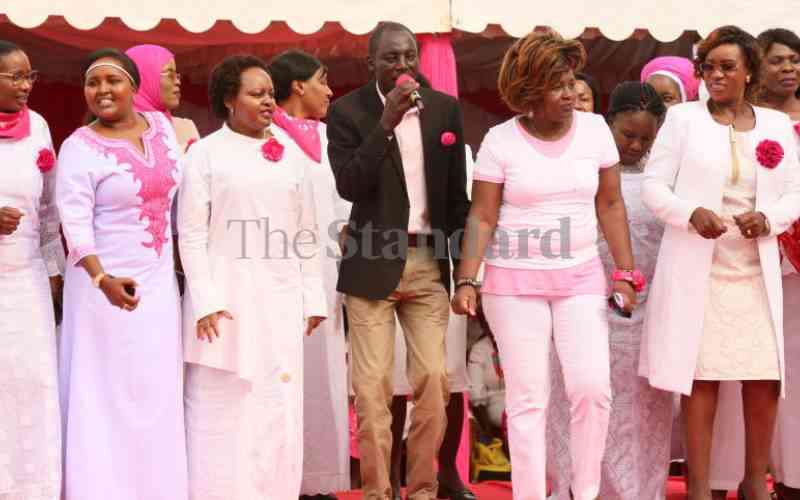 The emergence of provocative songs with thinly veiled but strong attacks against two leading political formations have raised the alarm.
Azimio la Umoja-One Kenya Alliance, led by Raila Odinga and Kenya Kwanza coalition, led by Deputy President William Ruto, appear to have their cheerleaders among the Gikuyu Benga artistes.
In Ruto's camp, gospel artiste Ngaruiya Junior is leading the pack to popularise the DP in the region. Other artistes in Ruto's camp include Muigai wa Njoroge, Muigai Junior, Mburu Demathew, among others.
Those in Azimio team include Ben Githae, John Njagi, Peter Kigia, Samido, Jose Gatutura, among others, who are making a killing by performing in political rallies.
Some of the songs composed by the musicians contain hidden messages aimed at discrediting their perceived opponents while heaping praises on their preferred candidates.
For instance, a song by Muigai Junior seeks to popularise the candidature of Ruto while presenting Raila as a State project and calling on the electorate to reject his presidential bid.
"Our lives have been miserable, thanks to this administration, which we woke up early in the morning to vote in. We were told it was tano tena little did we know it was tano terror," the song says.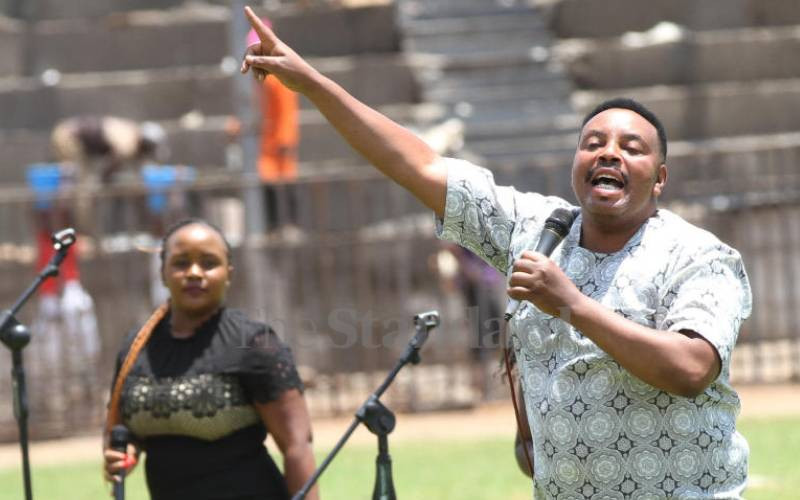 The late John Demathew's brother, Mburu, in one of his songs, claims to have a vision that Ruto is the chosen one.
Mburu presents Ruto as the agent of change, and equates him with the biblical Joseph who was sold by his brothers, who later on bowed before him.
"I have the vision that Ruto is the chosen one, Moses did not lead Israelites to Canaan but his brother did. I have a vision and I saw Ruto being given the sword," he sings in the song titled Zakayo Mukuhi (The Short Zacchaeus).
In another song, Mburu refers to Raila as a chameleon and Uhuru as a hare. In this juxtaposition, he says Raila want to hide under Uhuru's coat to be sprinted to victory.
The case is no different for artistes promoting the Azimio la Umoja presidential candidate.
Peter Kigia, a Benga veteran musician in Mt Kenya, who first sang Ya Uhuru Ikumi na ya Ruto Ikumi, has since produced another one in favour of Raila.
"It was announced that Uhuru would rule for 10 years while support Ruto for another 10 years but we have since rescinded our decision and we shall vote Raila, only a fool does not change his mind," Kigia's Tuguthura Raila rendition says.
National Cohesion and Integration Commission (NCIC) said it is on high alert and has come up with a team to monitor the songs to prevent hate speech under the guise of art.
NCIC Vice-Chairperson Wambui Nyutu urged the artistes to use their God-given talents to spread messages of peace and hope and not war and hate speech.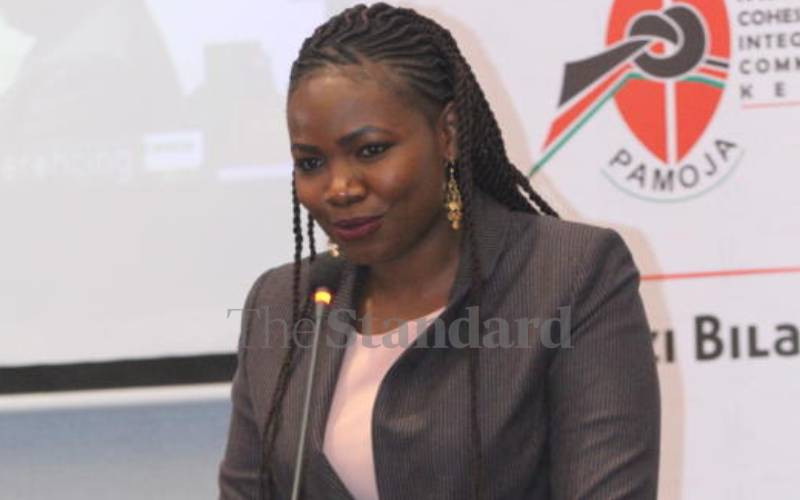 Nyutu said the commission has in the past recommended the prosecution of Muigai Wa Njoroge, Kamande Wa Kioi and the late John Demathew and would not hesitate to censure any artiste spreading hate.
In 2020 Muiga Wa Njoroge was summoned by the NCIC over his debut song, Ino Migunda, that attracted over one million views on his YouTube channel.
The NCIC said the controversial lyrics contained words that are deemed as threatening and insulting.
The musician, in his song, says the poor are being oppressed by those in power.
Mt Kenya Artistes Sacco Chairperson Eva Maina said they have been in talks with musicians and have been cautioning them not to spread hate through their artworks.
"We do not want to burn our region in the name of art and looking for money and we are glad that there are no such cases. We hope we shall complete the electioneering period without casualties," he said.
Related Topics