Beauty treatments come and go, what's currently trending, taking over women mostly in their 40s and above is a facial for a woman lady parts; known as a vagacial.
It is supposed to be a vulvacial since it is a facial for the vulva and the whole area and not the vagina but vagacial has a nice ring to it and is more memorable, numerous sources explain. A vagacial involves reducing hyperpigmentation, removes dead skin cells, ingrown hairs, prevents acne and smoothens bumps around the bikini line. In a nutshell, a vagacial simply maintains a healthy vaginal environment.
Ngungwa Meme, popularly known as 'Dee the Vagina Whisperer' explains the intimate beauty procedure.
"It's a spa treatment, that is performed around the vulva area so we do not go inside the vagina, it's called intimate skincare and it's not painful," she says.
But it does not go hand in hand with waxing although people who have waxed can still get a vagacial.
"It's a treatment that is administered after waxing or a week or two after waxing for people with sensitive skin. However, the treatment was for people who shave because when you shave you end up with ingrown hair, acne, and some stuff down there that a woman is not proud of," she adds.
In terms of timelines, it takes about 30 minutes to get your vagacial; with waxing involved, you need about an hour.
"If you are getting waxing, we do the wax and then we apply a cooling gel, after that, we steam the skin and get an enzyme that removes all the dirt inside your pores because now they are open."
After that, a cleansing follows by applying a mask and exfoliation and some extraction of ingrown hair.
"You will be surprised the hair can really grow inside one pore as long as a spaghetti," she says.
In such a case they take time and remove hair then smoothen the skin with a mask, which sits for ten minutes, and the area is massaged with lavender oil which is good for treating the skin.
Since some clients have sensitive skin, Dee recommends patch tests. But rule of the thumb for first-timers is to proceed two weeks after waxing, for the skin settle.
Dee adds that, if vagacial is your thing, there's nothing to be ashamed of. Make the girls happy at least once a month.
No medical benefits
Does a vagacial come with any benefits? Dr Mutindi Kakuti an Obstetrician /Gynaecologist based in the city had this to say.
"It's just for self-confidence, no medical benefits. It helps with hyperpigmentation especially for women who have given birth, or after years of shaving, there's ingrown hair. Yes, women should get vagacials just to feel good about themselves," the medic says.
The Nairobian approached a few women about their vagacial experience.
The bubbly and youthful Radio Maisha's mid-morning presenter Gathoni Njuguna is raring to go. Whereas she has never treated herself to a vagacial, she wouldn't mind giving it a shot.
"I would do it for me. Just to feel good about myself, me first then, of course, my mister comes second," she said.
Meanwhile, Stacy a 31-year-old woman has never done it and doesn't plan to do it in the near future.
"I can't just lie there naked, and let someone touch my lady parts like that. No. Unless it's for medical reasons, and very necessary medical reasons," she told The Nairobian.
While getting a vagacial is non-negotiable for some women, others such as Mary,27, have avoided it all together due to cost implications.
"I am scared of getting a vagacial thinking it might be too expensive," the businesswoman told The Nairobian.
The damage ladies is Sh3000 without waxing. Add an extra Sh1000 and make the lady parts as smooth as a baby's bum.
"It's quite affordable and here at Headlines Micro Spa we make most of our own products, from the scrubs to the oils that we use, they are all organic. Nothing in them can affect sensitive skin," the Vagina Whisperer told The Nairobian.
Just call me 'Dee the Vagina Whisperer'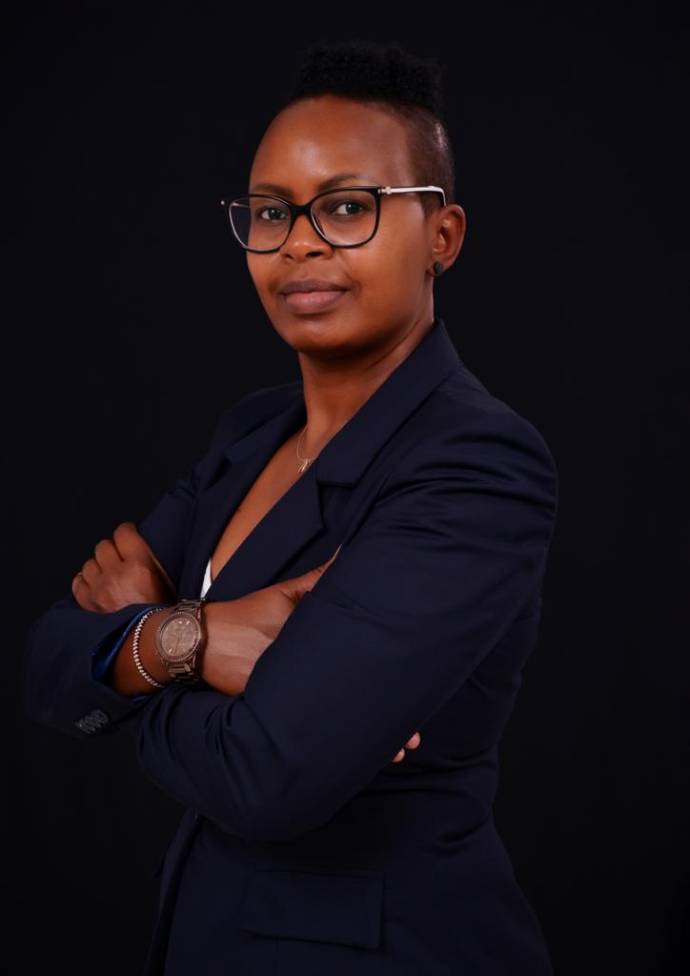 Curios about Ngungwa Meme's business identity, we asked where she acquired her unique nickname.
"An influential client gave me that name, " she said. Adding that, it is a perfect fit for her trade since she interacts with clients for intimate skin scare. Dee, a scientist by profession, developed interest in the beauty industry while working part time in a spa and studying abroad. "My background is in neuroscience, I studied brain science abroad, so when I came back to Kenya my kids were still young and I wanted to do something that was flexible that will enable me to spend time with my children," she told The Nairobian. She opened her spa in Karen then later moved it to Kilimani. They now see three to four vagacial clients per day and while majority are women, they occasionally attend to male clients. "It's a very intimate process so we are careful about opening it up to the public when it comes to men. We only do clients who wax and don't provide services to men who shave at home and want to come for skin treatment. It's a very thin line when it comes to working with men in this service," Dee told The Nairobian.
Intimate skin care for men is known as a penicial and involves waxing, exfoliation, extraction of ingrown hair, and masking. The number of male clients is gradually increasing particularly millennials. While Dee the Vagina Whisperer is engaged in the spa most of the time, she hasn't lost touch with brain science and still does consultations. "My interest is in autism, so I consult with parents and create awareness," she said.
Related Topics