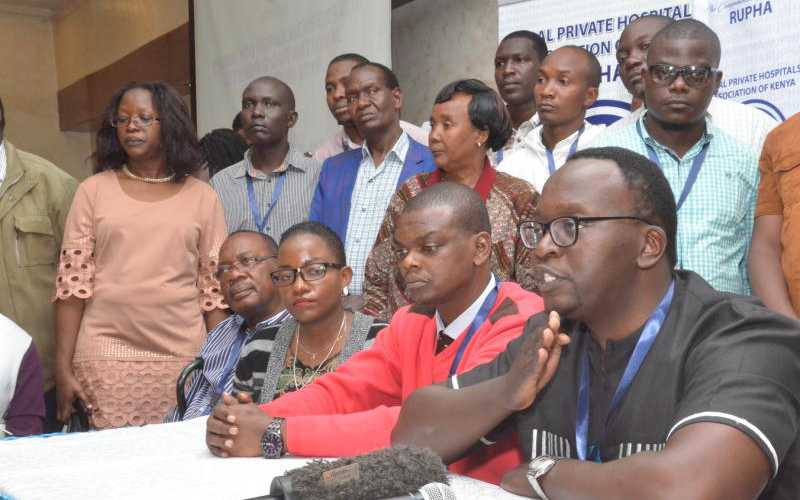 NHIF beneficiaries in rural parts of the Country will be required to pay cash to access hospital services effective Wednesday, May 30, the Rural Private Hospital Association of Kenya (RUPHA) has said.
This is after the National Health Insurance Fund (NHIF) failed to fulfil its obligation of disbursing funds to hospitals under the association.
RUPHA, in a statement, noted that the national insurer had breached the terms of agreement by failing to make the required payments for the April-June 2023 quarter.
"As a result of the board's failure to honour its financial commitments, the health facilities under the Rupha are left with no other recourse but to issue an immediate notice that beneficiaries of the NHIF Capitated Schemes will be required to make cash payments to access services, effective from May 31, 2023," said RUPHA chairman Brian Lishenga.
Additionally, Lishenga noted that no money had been remitted to RUPHA despite numerous letters of assurance from the NHIF board.
In a recent post on Twitter, the association gave notice to NHIF outpatient beneficiaries to start making cash payments for health services.
"Please be advised that all your capitation beneficiaries, those in the villages and small towns who pay Sh.500 faithfully every month have depleted their credit limits with hospitals. Hospitals have offered them "credit services" for 60 days now since 31st March," said RUPHA.
Under the outlined agreements, the board is supposed to pay to the health facility a capitation amount of Sh1000 for a beneficiary per year within the first thirty days of the capitation period.
Related Topics