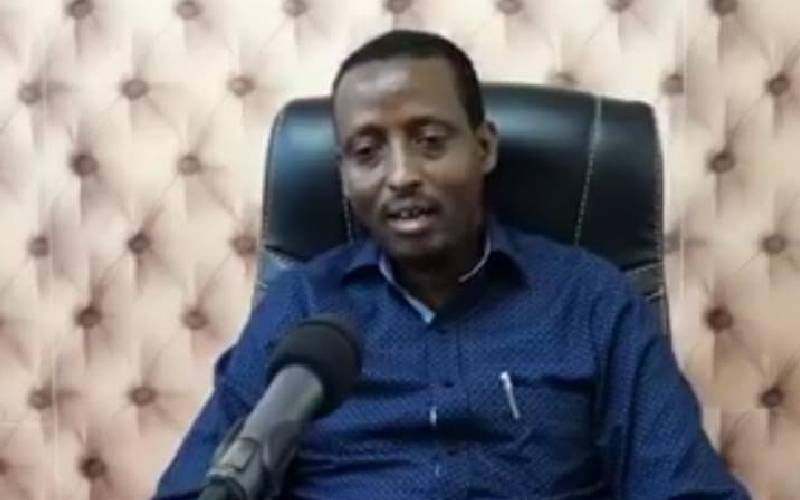 The County Government of Mandera has Monday put residents on high alert over fears of a possible outbreak of cholera.
Mandera County Executive Member for Health Mohamud Eda said pastoralists in the county are at high risk after cases were reported in the neighbouring Garissa County.
According to Eda, 20 cases have also been reported in Ethiopia's border towns near Mandera's Kalalio region.
"We have received reports of twenty positive cases of cholera pandemic from the local government in Ethiopia. Since our people are pastoralists, we fear they will mingle with their counterparts along the borderline and attract the killer disease," said Eda.
He said surveillance in the county has been heightened to ensure adequate response in case of an outbreak.
"Water, Sanitation and Hygiene programmes in all health facilities in the county have been strengthened to ensure the cholera outbreak is contained," said Eda.
The CEC went on to call on the national government to control the movement of people across Northeastern counties to prevent the disease's spread.
He, at the same time, urged residents to maintain hygiene and liaise with the public health office so as to get supplies of chlorine tabs to treat their drinking water.
Cholera is an acute diarrheal illness caused by infection of the intestine with Vibrio cholerae bacteria.
Symptoms in the early stages of infection include profuse watery diarrhoea, vomiting, rapid heart rate, loss of skin elasticity, dry mucous membranes, low blood pressure, thirst, muscle cramps and restlessness or irritability.
The infection is often mild or without symptoms, but can sometimes be severe and life-threatening.
It killed hundreds of people in Mandera in 2016.
Related Topics