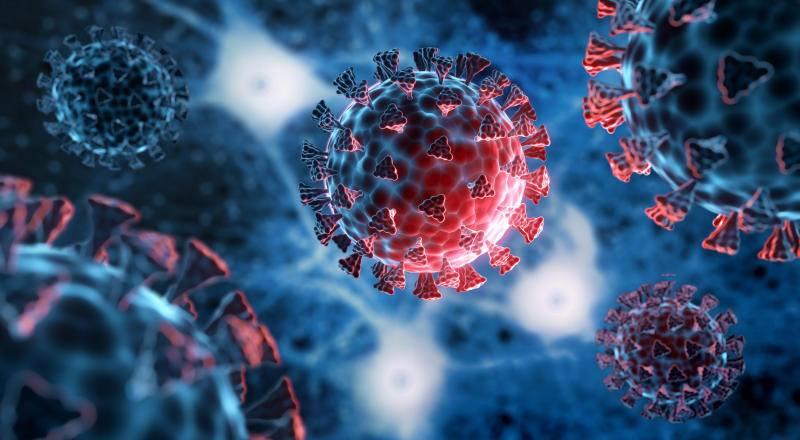 A scientist in Cyprus has reported a new Covid-19 variant, Deltacron, which has elements of Delta and Omicron.
Leondios Kostrikis, a professor of biological sciences at the University of Cyprus, reported 25 cases of the variant among hospitalised patients even as other scientists cast doubt on the reports, saying the new 'variant' could be as a result of laboratory contamination.
Dr Krutika Kuppalli, a member of the World Health Organisation (WHO) Health Emergencies and Covid-19 Technical Team posted her skepticism on her Twitter handle. She said that "Omicron and Delta did not form a super variant" and thus "there is no such thing as #Deltacron (Just like there is no such thing as #Flurona)."
Dr Kuppalli opined that Deltacron "is likely a sequencing artifact (lab contamination of Omicron fragments in a Delta specimen)"
On his YouTube channel, Dr John Campbell, said that there's no evidence of the variant" but believes it could be as a result of lab contamination since the two variants are co-existing."
Samples of Deltacron variant have been taken to GISAID, an international database that monitors and shares official data on Covid-19.
The naming of Deltacron is another issue as WHO resorted to naming variants using letters of the Greek alphabet after consultation with scientists.
The Omicron variant which was first reported in South Africa was named after the 15th letter of the Greek alphabet.
The aim was to reduce stigmatisation as people tend to name a variant by the places they are first detected.
For example, the B.1.1.7 and B.1.351 variants were often referred to as the UK variant and the South African variant. Delta was first discovered in India, Gamma in Japan and Beta in South Africa.
WHO skipped the second letters just before Omicron the "Nu" and "Xi" and WHO spokesperson, Tarik Jasarevic, explained that Xi was not used since it is a common last name in China and "Nu" was skipped because it could mean New.
News of Deltacron comes at a time the Ministry of Health is keen on increasing the number of those vaccinated beyond the 10 million that had been vaccinated as at January 11.
Related Topics